About hunting in North America
North America has some of the greatest hunting and some of the finest game animals found anywhere in the world. Hunting opportunities in North America are tremendous and vary greatly from whitetail hunting in Eastern hardwood forests to elk hunting in high alpine meadows of the Rocky Mountains to mule deer in the deserts of Sonora to muskox in the Canadian Arctic. The success of North America's wildlife management is attributed to the "North American Model of Wildlife Conservation," which relies on money generated by hunters, through licenses and a surcharge on the purchase of hunting gear, for the funding required to conserve and maintain game animals. Under this model, game animals in North America have made a tremendous comeback over the past century and thrive throughout the continent in record numbers today. Because hunting in North America is managed at the state and provincial level, hunting methods, traditions, ethics, and laws are different from one region to another. For example, black bears may be legally hunted over bait in some states and provinces, are hunted with dogs in others, and can be legally taken only by spot-and-stalk in others. It's crucial to study the laws and regulations of the state or province you are hunting in. Wildlife agencies in each state and province generally have excellent, detailed websites where the information may be found.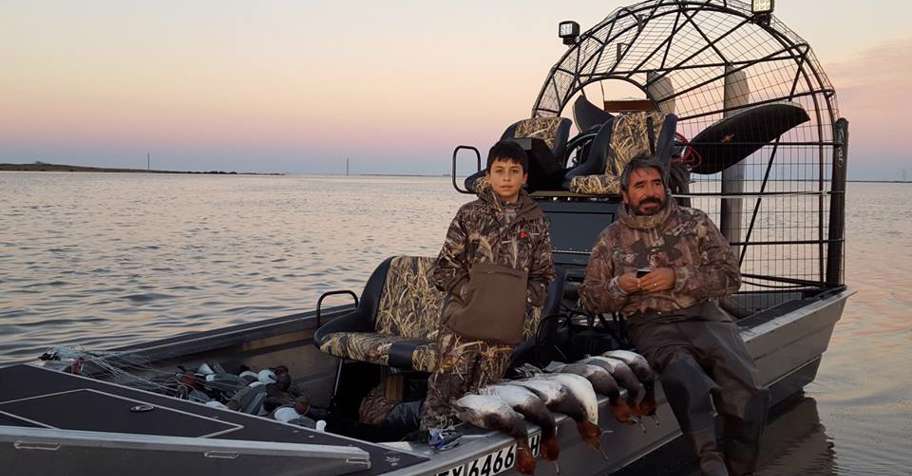 Early Teal Season Hunt (2+ hunters) 20
United States
Waterfowl Hunting Texas at its best, not a guaranteed duck hunt, but the pictures speak a thousand words. So whether you are a first timer or a seasoned duck hunter, come hunt with us Ask about specials for larger group pricings. Can accommodate larger groups and corporate hunts - Just need advance notice. The gear we use - Custom built 2015 18x8 Airboat - Browning Shotguns - Benelli Shotguns - Rio Blue Steel Shot - Winchester Steel Shot - Greenhead Gear Decoys - G&H Decoys - Tanglefree Decoys - Cabela's Decoys - Drake Waterfowl Clothing - Cabela's Waders - LL Bean Clothing - Orvis Clothing
Trip duration: 1 - 5 days
Hunting season: 9 Sep 2020 24 Sep 2020
Spring Bear Hunt 2020
Canada
Experience the excitement and exhilaration of a real Canadian bear hunt. With us you'll trek into the Alberta wilderness for a six-day camping and hunting adventure. While there, you will enjoy all the savage beauty of a Canadian forest filled with moose, deer, grizzly and black bears, and even wolves. If you've always wanted to experience hunting bears in the wilderness, our hunters will be happy to be your guides. You'll experience our North-Central Alberta, Canada, hunting zone, where there is little local pressure on the bears since it is a non-baiting zone. It is also a two-bear area, and even better, choosing this region for a black bear hunt gives you a chance of finding a color phase bear, since some of the rare colorings can only be found farther north. We also include a wolf license in the price of your hunt. Our hunts are six days long, from Monday to Saturday. We also provide a hotel room in Barrhead the Sunday night before the hunt and the Saturday night after the hunt. Hunting dates available: May 18 to May 23 - 4 spots May 25 to May 30 - sold out
Trip duration: 6 days
Hunting season: 18 May 2020 30 May 2020
Late Season Bow Whitetail Hunt '20
Canada
We have the largest whitetail population in British Columbia We hunt a lot of farm land and use blinds and tree stands, for our late season hunts fully enclosed Igloo style blinds are used.
Trip duration: 3 days
Hunting season: 1 Dec 2020 20 Dec 2020
Interested in this destination? Create a subscription to get offers right to your inbox