Why can a hunt be offered at a reduced price?
Discounted hunts, like all hunts on our online marketplace, come directly from outfitters, with no middle man or extra cost.
Pre-season discounts
Some outfitters offer pre-season discounts to ensure they book enough hunters to cover operating costs, or they offer mid-season discounts after the target number have been met.
Over quota
Sometimes an outfitter sets their price according to the minimum quota they expect to get from regulatory agencies, and if the quota is actually higher than that, it allows them to offer a discount.
Free space
Or they might simply have a spot open they wish to fill or a last minute cancellation.
Discounted hunts on the map
Whether you're looking for whitetail deer hunting near home, or the best priced African safari, our discounted trips page is the place where you can usually find the lowest prices for hunting trips.
Why hunt Discounted?
In any case, a discounted hunt is a win for the client without any loss of quality. It's important to note that the discounts are provided by outfitters, not by BookYourHunt.com, and are actually part of our Best Price Guarantee.
Promo Namibian Plains Game 1x1 '2021
Namibia
We offer you guided hunting safaris on our exquisite game ranch just south of Windhoek, Namibia. There are 25 species of plains game on 60 000 acres of privately owned land, making this game ranch the perfect location for plains game hunting. To ensure the ultimate hunting experience combined with appreciating the unique Namibian environment we recommend planning your hunting trip to last around 10 to 12 days (hunting season starts on 1 February and ends on 30 November). Our policy of not taking double bookings can make your dream come true of being the only hunter/group on 94 square miles / 243 square km free range. Together with a success rate of 90% of the hunting trophies acquired on the ranch qualifying for gold medals according to the Namibian quality control system hunters are guaranteed of a successful hunting safari. A typical hunting day will start bright and early before sunrise with a hearty breakfast buffet. The hunting method employed is spotting and stalking. (recommended rifles - .270 thru to .300). Depending on the success of the hunt, lunch will be served either at the lodge or on the plains as not to interrupt the progress made on the hunting safari. Hunting will continue into the afternoon if so desired by the guests or visit the cheetahs and attend a cheetah feeding. For Leopard and Cheetah hunt minimum of 14 hunting days required. There is no minimum hunting days requirement but we recommend 7 hunting days. 50% discount on daily rates on any safari booked in March, April, October and November! This promo is valid only if the booking takes place in the mentioned months. Please inquire for available days!
Trip duration: 5 - 16 days
Hunting season: 1 Oct 2021 30 Nov 2021
Daily rate fee
$

525
for 5 days, 1 hunter
Discounted Package (4 species)
Namibia
The 7 hunting days / 8 nights 'Discounted' package includes 3 major species: 1 Kudu, 1 Oryx, 1 Red Hartebeest, as well as 1 FREE jackal in case of opportunity for a shot
Trip duration: 8 days
Hunting season: 1 Feb 2021 30 Nov 2021
Package price
$

3,999
for 8 days, 1 hunter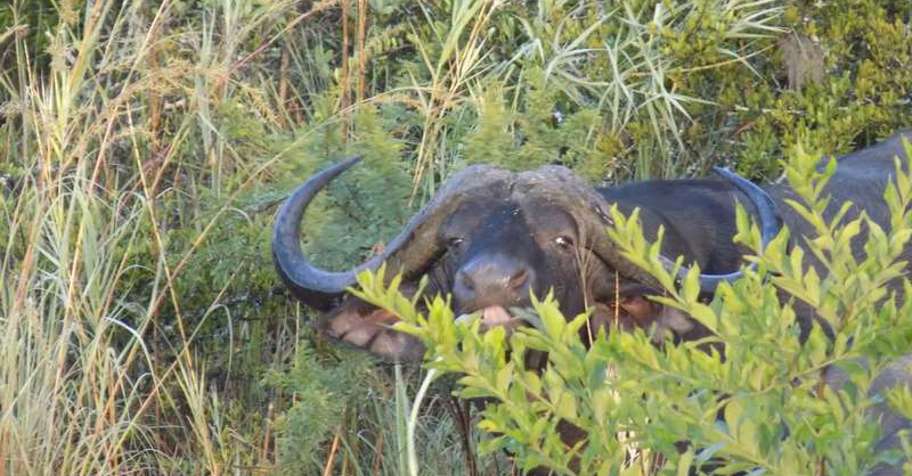 Top Class Buffalo hunt
South Africa
This is the absolute best quality Buffalo hunt available...! We do not compromise on price or quality, this area offers some of the best trophy quality buffalo available! This is a 10 day Buffalo hunt for 1 hunter, 10 days so that we can take our time and select the very best trophy for you! After this hunt you may come back to Africa for another fun Buffalo hunt, but you will never come back for a better quality hunt and trophy!
Trip duration: 10 days
Hunting season: 1 Apr 2021 31 Oct 2021
Package price
$

22,950
for 10 days, 1 hunter

,

1 guest
Interested in discounted hunts? Create a subscription to get new discounted offers right to your inbox