181 hunts
25 animals
13778

km
to the nearest trip
About hunting in Oceania
The South Pacific may not be the first destination to come to mind when considering a hunting trip, but New Zealand and Australia both offer outstanding hunting opportunities and are great outdoor adventure destinations for hunters and their families. New Zealand is famous for its mountain game, especially Himalayan tahr and chamois, as well as for large and impressive red stags, along with a variety of other game. All of New Zealand's game animals were imported by settlers a century ago but have established healthy populations in suitable habitat. Likewise, Australia's most sought-after game animals, water buffalo and banteng, were transplanted to the continent decades ago but have established large wild populations in the country's sparsely populated northern and western regions. Australia also has numerous species of deer, including sambar, fallow, red, hog, and rusa deer, and the deer hunting is excellent in many areas. Rabbits, feral hogs, and other introduced mammals are frequently hunted as well. New Zealand and Australia are beautiful, scenic countries and excellent family destinations where hiking, fishing, sightseeing, wine-tasting, and many other activities can be added on to a hunting trip. "Kiwis" and "Aussies" are some of the friendliest people you'll meet, and tourism in both countries is very well organized and enjoyable.
Fallow Buck Free range Private land
New Zealand
We have arguably one of the premier free range hunting properties in New Zealand, and rival any in the world, exclusive to us this property has been managing the Fallow herd for 3 generations on this 10,000 acre sheep and cattle station. Accommodation, meals, ect for 1 hunter and 1 non-hunter staying at the luxury of lodge in Fairlie, South Island. A great combination hunt all on private land, the scenery, accommodation, meals and guiding are second to none in the industry. This hunt well be for those looking for a very high quality and professional experience while in New Zealand. Additional days, game, and hunters or non hunters may be added.
Trip duration: 4 days
Hunting season: 1 Mar 2020 30 Jun 2020
$

5,890
for 1 hunter and 1 guest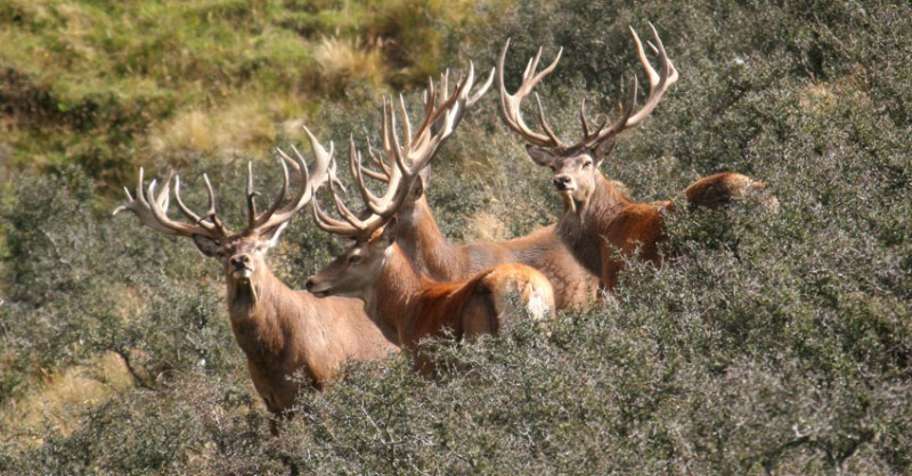 Rakaia Red Stag
New Zealand
We deliver New Zealand's finest estate hunting experience. Family-owned and operating New Zealand's largest independently-audited, NZAGE-certified game estate, we provide hunters with greater area, trophy choice and fair-chase principles than any other New Zealand property. This entry-level 5-day hunt is for a Red Stag up to 350 inches - a truly classic Red Stag trophy. Our Red Deer herd features stags from 300 inches to 500-plus inches. All animals are fair game to any hunter and hunts can be upgraded at any time up to and during the hunt itself. A second hunter can join the hunt for a savings of $500 per person over the single hunter price. This all-inclusive hunt is based from our luxury hunters' lodge. Located a short drive from the hunting estate, the lodge is the perfect sanctuary for the discerning hunter. We also offer a back-country cabin for an authentic 'bush hunt' experience. On the estate you can hunt Red Stag, Fallow Buck, Arapawa Ram, Pacific Goat, Wild Boar and Small Game. Tahr, Chamois and Elk are all available within a short drive or helicopter flight. Note: Genuine Free-range Red Stags in New Zealand rarely make 300 inches. No genuine free-range outfitter will offer any score guarantee on their stags. Treat any 'free-range' red stag hunt promising an animal over 300" with caution. The only way to guarantee a fair-chase hunt for stags in the 300"+ range is to hunt on an New Zealand Association of Game Estates (NZAGE) certified estate.
Trip duration: 5 days
Hunting season: 1 Mar 2020 30 Jun 2020
Interested in this destination? Create a subscription to get offers right to your inbox