634 hunts
114 animals
12628

km
to the nearest trip
Why South Africa
Diversity of animals
South Africa boasts an incredible diversity of game animals, from the Big Five to plains game
Most affordable hunts
South African hunts are among the most affordable on the African continent, and are some of the best values in the hunting world
Organized safari industry
South Africa has a large and highly organized safari industry, with outfitters in nearly every part of the country
About hunting in South Africa
An African safari is a dream adventure that in many cases comes along only once or twice in a lifetime. South Africa is one of the premier destinations for the first time safari hunter or the seasoned safari veteran. South Africa has an unrivaled diversity of species — more than 45 major plains game species and all of the Big Five may be hunted here. A large variety of game birds, some presenting very challenging shooting, are on licence with generous bag limits. South Africa has so much to offer and every foreign hunter, regardless of their specific requirements or preferences, will find a suitable hunting destination in South Africa to meet their needs. BookYourHunt takes pride in having some of the finest African outfitters and professional hunters as our partners, outfitters and professional hunters who are, in most cases, the most active in the South African hunting industry.
What you need to know
1. Planning your trip

2. Upon arrival

3. Hunting

4. After the hunt
Planning your trip
Visas and Documentation
Travelers from the USA and most European and British Commonwealth countries are not required to have a visa to enter South Africa. Find out the visa requirements for your country here: http://www.dha.gov.za/index.php/immigration-services/exempt-countries.
Special requirements apply for children under the age of eighteen who are traveling to South Africa. Minors are required to produce, in addition to their passport, an Unabridged Birth Certificate (showing the particulars of both parents) when exiting and entering South African ports of entry. When a child travels with only one parent, additional documents should include an affidavit in which the absent parent gives consent for the child to travel, a court order granting full parental responsibilities or legal guardianship of the child, or the death certificate of the absent parent.
Health
Most of South Africa is malaria-free, but malaria is present in a few areas, including northeastern KwaZulu-Natal Province as far south as the Tugela River, Limpopo (Northern) Province, and Mpumalanga Province. It is also present in Kruger National Park. If you will be hunting in or traveling to those areas, malaria prophylaxis is recommended.
Firearms Permits
South Africa has strict rules for hunters bringing firearms into the country. Visitors who are hunting or participating in a shooting event must acquire a Temporary Import Permit. These can be obtained on arrival at the airport at the SA Police Firearm Office situated after immigration. There are also a number of commercial services that can secure your permit in advance for a fee.
To be issued a permit, you will need to show proof of ownership of your firearm(s) (for American hunters, a U.S. Customs Form 4457 is sufficient), as well as an invitation letter signed by your outfitter proving that you have booked a hunt in South Africa.
Each hunter is allowed to bring up to four firearms, but no two may be of the same caliber. Ammunition is limited to 200 rounds per firearm. It is advisable to pack your ammunition in a hard-sided, lockable case, as sometimes airlines will require you to check your ammunition separately.
Upon arrival
Permits
Most hunters arriving from outside of South Africa arrive in Johannesburg. Here, all declared or identified firearms may be collected directly from the firearm office just after immigration. Any firearms either not declared upon departure, or not identified by an appropriate label will be delivered to the normal baggage carousel for collection. Once you have collected your baggage, proceed to the SA Police Firearm Office, where all necessary import permits and other documentation will be finalized. This process can be quite time-consuming, especially if many other hunters have arrived on the flight with you, so if you have a connecting flight it is advisable to allow at least three hours in between.
If you have a domestic connecting flight, you must clear firearms and ammunition at the SA Police Firearm Office in your arrival airport before proceeding through customs. You will need to present your Temporary Import Permit to board your domestic flight. It's important to note that firearms are accepted on domestic flights only to certain airports within South Africa; check with your outfitter to ensure you will be able to check your firearm to your destination.
Hunting
Most hunts in South Africa are spot-and-stalk or safari style, with the hunters covering ground either on foot or by vehicle and, once an animal is spotted, completing a stalk on foot. Terrain varies dramatically from relatively flat savanna to rugged mountains, depending on the region of the country you're hunting. Some safaris can require extensive walking; others require very little, so it's a good idea to ask the professional hunter.
Clothing and Gear
Dark green or brown clothing is best, as are comfortable, well-broken-in boots with soft soles for quiet stalking. You'll only need a couple of changes of clothing as laundry is done daily at most camps. Bring a wide-brimmed hat, sunblock, good optics, and a jacket for cool mornings and evenings. In some areas pepper ticks are a problem, so tick repellent is a good idea.
Rifles
Most professional hunters recommend rifles in the .300-caliber family for plains game and .375 for dangerous game, but the most important thing is to bring a rifle you are familiar with and can shoot well.
After the hunt
Tips
Tips are appreciated at most safari camps in South Africa; in addition to the professional hunter, tracker(s), driver, and skinner(s), there are usually staff members at camp who handle cooking and cleaning and other chores and help to make a hunter's stay pleasant. The professional hunter or outfitter can advise the hunter how much is appropriate to tip each staff member.
Trophy preparation
Typically, animals are skinned at the safari headquarters and all skins are cleaned and salted; skulls and horns are cleaned and buried in salt. After a couple of days, the skins are hung to dry, cleaned once more, and folded and stored in a skinning shed. Skulls will be cleaned and placed on a rack. Before leaving camp, it's a good idea to ensure the skulls and skins are properly tagged with the hunter's name and contact information.
Taxidermy
Once the hunter departs, or sometimes at the end of the season, trophies will be taken to a taxidermist for professional cleaning and dipping, which is required for export. The taxidermist then contacts the hunter for instructions regarding preparation and shipment, and to arrange payment for these services. The taxidermist then contacts a shipping agent, who will handle the permits and shipping to the hunter's home country, again after contacting the hunter. Hunters should check the latest regulations in order to make arrangements in advance if they are hunting species that require CITES permits or special export or import permits from the hunter's home country. Many export and import requirements for these species have undergone dramatic changes in the past couple of years.
1:1 KZN Bushveld Safari
South Africa
Hunts are usually conducted in the early morning and mid to late afternoon. The client, PH and tracker will drive with the hunting vehicle until they find/see the desired animals or their tracks. From here the hunt will take place on foot.
Trip duration: 5 - 14 days
Hunting season: 1 Jan 2020 31 Dec 2020
7 Days Hunt: Zebra, Kudu, Beest & more
South Africa
The package includes 7 full hunting days for 1 hunter and 1 observer as well as the following trophies: Warthog Impala Zebra Kudu OR Nyala Hartebeest OR Wildebeest
Trip duration: 7 days
Hunting season: 1 Mar 2020 30 Nov 2020
$

9,950
for 1 hunter and 1 guest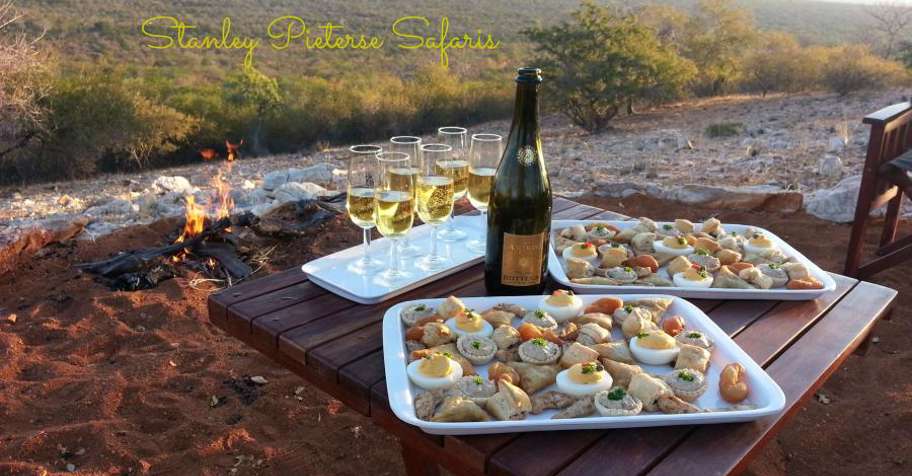 Plains Game Safari 1x1
South Africa
Our team of dedicated, licensed and highly experienced Professional Hunters, trackers and skinners, will guide, assist and attempt to educate you every step of the way. Together, the team has guided clients armed with rifle and bow to more than 50 species of game. You will arrive as a client and you will leave as a friend, with memories that we will all treasure forever. We utilize a fleet of new, well-maintained, fully equipped 4x4 hunting and utility vehicles. Our vehicles all have radio communication to keep in contact with the camp and each other. The majority of shots are taken between 100-200 yards.
Trip duration: 3 - 14 days
Hunting season: 1 Mar 2020 30 Nov 2020
Interested in this destination? Create a subscription to get offers right to your inbox