146 hunts
8 countries
13088

km
to the nearest trip
Top hunts
The Savannah Experience
South Africa
South Africa is one of the most diversified countries in Africa mainly because of the vast variety of ecosystems and species of wildlife. Our main concession is situated in the western part of the Limpopo province. This property consists of mountains, flat thick bush and lush open savannah areas. This diverse eco-system is home to numerous plains game species as well as the stunning sable and cape buffalo. This beautiful property and it's diverse vegetation provides some of the best hunting in the Limpopo province. Our experienced staff are there to cater for your every need. Our chef Goody will tantalise your senses with his delicious, traditional South African cuisine, giving you an experience of true African culinary delights. We also hunt different concessions in the area to provide our clients with the option to harvest a wider variety of species. Our hunting season usually starts between March and November with June and July being the prime time which is in the middle of the mild South African winters. We offer both rifle and bow hunting. When rifle hunting the day begins by driving around in search of game or alternatively fresh tracks, once the game is spotted the final approach is done on foot. Bow hunting is mostly done over a waterhole and the shooting distance varies between 25 to 30 yards. Weather permitting, there is always the option to try spot and stalk bow hunting. It is always rewarding when you manage to harvest one of these wary animals on foot.
Trip duration: 5 - 18 days
Hunting season: 1 Mar 2020 31 Oct 2021
Price from
$

13,860
for 5 days, 1 hunter
Hippo, Croc & Plains Game Safari
Mozambique
We offer you original African hunting adventures in the vast, unspoiled, Mozambique wilderness. We operate numerous concessions in Sofala, Manica & Tete Provinces that still boasts large populations of both big game and plains game. These huge areas cover a wonderful range of varying habitat. As a result, we are able to offer a complete range of species available to Mozambique, ranging from the small and elusive forest duikers to the big four, leopard, lion, buffalo and elephant. Should you wish to take any of the other plains game we have on offer, with one of the above safaris, you may do so for the charge of the trophy fee only.
Trip duration: 7 - 10 days
Hunting season: 1 Apr 2021 30 Nov 2021
Price from
$

14,750
for 7 days, 1 hunter

,

1 guest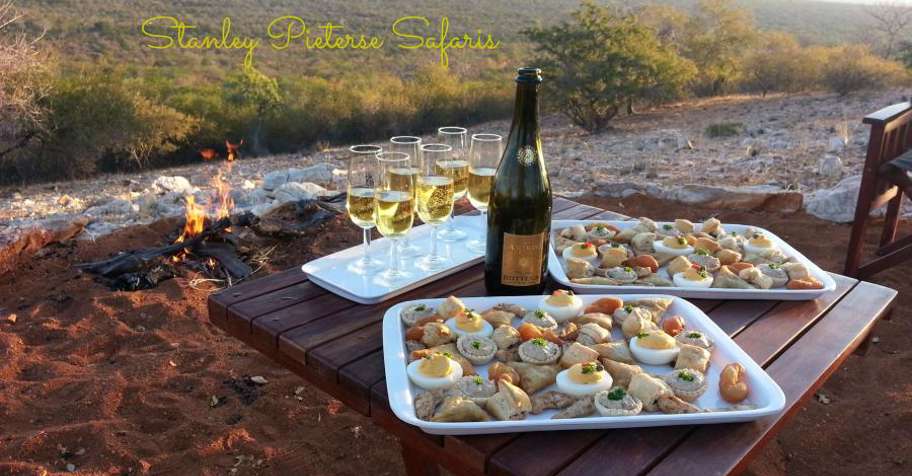 Plains Game Safari 1x1
South Africa
Our team of dedicated, licensed and highly experienced Professional Hunters, trackers and skinners, will guide, assist and attempt to educate you every step of the way. Together, the team has guided clients armed with rifle and bow to more than 50 species of game. You will arrive as a client and you will leave as a friend, with memories that we will all treasure forever. We utilize a fleet of new, well-maintained, fully equipped 4x4 hunting and utility vehicles. Our vehicles all have radio communication to keep in contact with the camp and each other. The majority of shots are taken between 100-200 yards.
Trip duration: 3 - 14 days
Hunting season: 1 Mar 2021 30 Nov 2021
Price from
$

10,700
for 3 days, 1 hunter
Interested in this animal? Create a subscription to get offers right to your inbox