41 hunts
4 countries
9503

km
to the nearest trip
Where to hunt Serval
Serval is a mid-sized feline, and weighs about 9 to 18 kilograms. It's similar in body shape to domestic cat and leopard, but has relatively small head and large ears, and very long legs. It may stand up to 60 sm. at the shoulder, and leap up to 2 meters into the air, or up to 3.5 meters in length. You will hardly meet a Serval in a desert, nor in an equatorial rainforest. It loves reeds and grasslands with abundant water, where its long legs help it carry the body above water level. Serval prefers savannah, but will be found in other habitats, too, if the two conditions – water and cover – are met. Hunting opportunities for Serval exist in South Africa and Zimbabwe.
Price distribution
The most affordable Serval hunts are to be found in Zimbabwe, where the trophy fee can be as low as $500, and seldom is more than $1,000. In South Africa the average price of a Serval is $1,500. Special night hunting packages, that provide the best chance to harvest a Serval, along with other night dwellers such as Caracal, are priced from $4,000.
Special offers
Learn more from our blog story
Felines are perhaps the most successful predators among mammals. More species of felines exist than of canines. When most hunters think about hunting cats, they think either about big cats, like Lion, Leopard and Cougar, or the more familiar species like Bobcat or Lynx. But there are a number of small felines that call Africa home, too. Read about what they are and how to hunt them.
February 28, 2019 Small Felines. Part II: Africa
When to hunt Serval?
There isn't a magic period when Serval hunting is better than at other times. The small feline is usually hunted in the course of a general 'plains game' hunt. Opportunities for such hunts exist all year in South Africa; in Zimbabwe hunting is open year round as well, but the months through November to March are usually too hot and wet for a successful hunt.
While felines are usually nocturnal, Serval is most active during twilight, and may hunt at day as well as at night. Spot-and-stalk or still-hunting at a place where a good male is known to hunt can work well. Baiting is not a highly successful strategy, because the Serval prefers to hunt and kill its own food, but calling (especially at night, where legal) is perhaps the best option for Serval hunting. You will probably need to spend at least three days before you can set your sights on the cat, but overall the Serval could be the easiest of African small felines to hunt deliberately.
Why hunt Serval?
All hunts (41)
Africans pursue Serval for its beautiful fur (that can be passed for a leopard), and as retaliatory killing (servals are notorious poultry thieves). Poaching, along with habitat loss, is the greatest conservation threats for these felines. They fight illegal harvest in all forms, protect wilderness from logging and conversion into farms and pastures, but most importantly, they give value to wildlife for the locals. When jobs created by a hunting concession and tips from a successful hunter are worth much more than a couple of chicken a Serval might steal, it is a good incentive not to poach them.In addition to the conservation aspect, Serval a very challenging hunting quarry. And what's challenging is interesting.
10 days Tuskless Elephant and Plains G.
Zimbabwe
Chirisa Safari area is one of the most visited areas in Zimbabwe and is the best in terms of large animals. The area has resident migrating animals from the Zambezi valley, Chizarira National Park and Matusadonha National Park. The main species to hunt in Chirisa is Buffalo, Elephant, Leopard, Lion, Kudu, Zebra, Waterbuck, Bush Buck, Reed Buck, Impala, Eland, Warthog, Klipspringer, Hyena and Bushpig. The offer includes 1x Tuskless Elephant. Plains game species can be added to the hunt as per price list. In Zimbabwe hunting can be done 365 days a year, but due to the raining season hunting mostly done from April to October, most popular time is from June to August. We operate on strict quotas and cannot offer all species to every client, please ensure at the time of booking your safari that the specific species you want to hunt are available.
Trip duration: 10 days
Trip available on: 1 January 2019 31 December 2019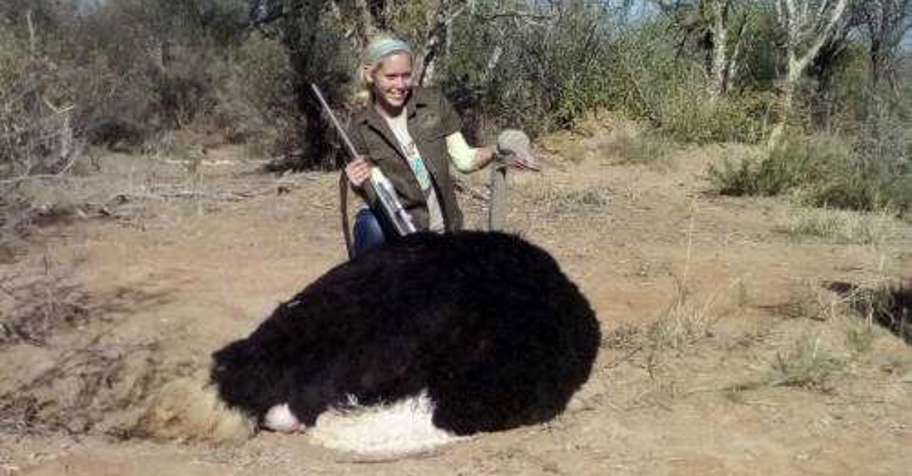 Plains Game Safari 1x1
South Africa
Our lodge is a world-class hunting destination situated on 3300 acres of pristine bushveld in the Limpopo Province of South Africa. We offer more than 25 different plains game and some of the Big Five species. We offer our clients distinct advantages which stems from being landowner and outfitter. Luxury chalets and tents sleeping 10 people with a fully equipped Lapa. For the successful safari minimum 7 days required. Please choose the trophies you would like to harvest from the trophy list. Hunts are conducted on a 1x1 basis. Please inquire for available dates.
Trip duration: 7 - 14 days
Trip available on: 1 January 2019 30 November 2019
Cameroon Savannah Plains Game 1x1
Cameroon
Best time is from 15 December to 15 April. You will be hunting with your dedicated PH and his team of trackers and gun bearers, and will be using a hunting vehicle to move in within the area. Usual way to hunt is to walk or drive around looking for a fresh track, and to follow it up on foot until we find the specimen hunted that day. Sometime the animal can be also spotted and stalked. The package is operating under C/ Secondary Species only hunting license and allows to harvest 4 species. The price includes hunting 6 days on 1x1, 2x1 hunting - $9000/hunter
Trip duration: 6 days
Trip available on: 15 December 2019 15 April 2020
Interested in this animal? Create a Serval subscription to get offers right to your inbox