139 hunts
19 animals
13778

km
to the nearest trip
Why New Zealand
Breathtaking scenery
New Zealand is one of the most scenic countries in the world
Unique species
New Zealand is a top destination for hunting magnificent red stags, as well as for Himalayan tahr and chamois
Family friendly
New Zealand is an outstanding destination for a family vacation or post-hunt touring
About hunting in New Zealand
Beautiful vistas and a large selection of game to hunt await the hunter visiting New Zealand. Whether you are a seasoned international hunter or just looking for your first international hunting experience, this South Pacific nation is an ideal destination. A hunt in New Zealand is easy to plan, and it is a safe and welcoming country. Because it is stable and friendly, New Zealand is also a perfect place to include your spouse or family in your adventure. New Zealand offers very diverse terrain that accommodates the desires or physical limitations of all hunters. Hunts can be conducted from the comfort of a five-star lodge with a swimming pool and spa, or from a tented spike camp in the wilderness. The easily accessible lush and grassy lowlands are home to estate hunts which can be accessed via trucks or ATVs. This is often a good option if a companion chooses to stay in the lodge and enjoy the amenities or do some touring. Hunters may also choose remote wilderness hunts in the high alpine ruggedness of the Southern Alps, which are accessed mainly by hiking or helicopter. These are more physical hunts with thick brush and steeper terrain. You can also choose a combination of both. A large selection of game awaits the hunter visiting New Zealand. The majestic red stag is always a favorite for hunters and usually the focus of the hunt. The Himalayan tahr is another of the pinnacle species in New Zealand and can be very challenging to hunt in the steep, rugged terrain where they live. Other species include the handsome fallow deer, chamois, and many other varieties of deer, goats, sheep, and even water buffalo. Again, this selection offers choices to fit every hunter's tastes and capabilities. All of New Zealand is picturesque, with many locations combining coastal beaches transitioning up to majestic rocky peaks, making this a photographer's dream. Touring is easily incorporated with a hunt and can include historic sites, glacier hikes, scenic train rides, paragliding, hiking, and helicopter scenic trips. New Zealand makes for a complete hunting vacation adventure that will be sure to please all tastes.
What you need to know
1. Planning your trip

2. Upon arrival

3. Hunting

4. After the hunt
Planning your trip
Visas
Flights are readily available into New Zealand from most countries. Entry into the country is easy and the authorities are friendly and make the process very comfortable. Visitors from a long list of visa waiver countries don't need to apply in advance for a visa for a stay of three months or less in New Zealand—a visa will be issued on arrival. Check the list of visa waiver countries at https://www.immigration.govt.nz/new-zealand-visas.
Firearms
At least one month before you leave, apply for a temporary firearms license from the New Zealand Police. This is a simple process that can be done online. Your outfitter should assist you with this and provide any pertinent information, and you can also find information here.
The other option, if you'd rather avoid this process, is to rent a gun from your outfitter, but check with your outfitter to make sure they have guns available.
Upon arrival
After clearing immigration you'll pick up your baggage from the carousel. If you have brought your own firearm, you must declare it to Customs, who will refer you to the New Zealand police. They will check your passport and other paperwork, collect the $25 license application fee (you will have to change currency in the arrivals area since this fee must be paid in New Zealand currency), and issue your firearms permit and import license. Be sure your hunting boots are clean; as an agricultural island nation New Zealand is extremely careful not to allow the import of foreign soils or nematodes.
Hunting
Game
The most sought-after big-game species in New Zealand are red stag, fallow deer, Himalayan tahr, and Alpine chamois, but there are many other huntable species on the North and South Islands including Arapawa sheep and several types of deer. All of these species are available in both free-range situations as well as behind high fences, so be sure to find out from your outfitter what type of hunt is on offer.
Specifics of hunting
Because all of New Zealand's big-game species were introduced at one time, they are considered pests in many areas and therefore some methods of hunting that are not legal in other areas are accepted here. That sometimes include hunting from helicopters, which is not considered fair chase by most hunters. However, because of the steep mountains, many outfitters allow clients the option of being dropped off on a mountaintop by helicopter and continuing the hunt on foot; this is a widely accepted practice in some areas of the South Island. In other areas, however, hunts are conducted entirely on foot. Hunters pursuing the mountain game species should be aware that the terrain is extremely rugged, steep, and challenging.
After the hunt
Taxidermy
Once your hunt is completed your trophies are usually transported to a local taxidermist to prepare them for export. In some cases, if time permits, you may take your trophies home with you but in most cases they will be shipped to you for import into your country for delivery to your taxidermist of choice. Trophies may also be mounted by one of New Zealand's expert taxidermists and then shipped to you.
Wilderness Chamois Hunt 1x1
New Zealand
Alpine Chamois/Gemse (Rupicapra rupicapra) Chamois are often seen as a 'lesser' trophy than the Tahr in New Zealand but they are equally challenging to hunt.They are attractive in both their tussock colored summer coats and their black winter coats, making them a great animal to hunt regardless of the season. Chamois are an extremely agile and fast-moving animal and they can inhabit some serious mountain terrain, making for some truly exciting hunting. The Chamois rut generally overlaps with Tahr rut, May to June but they can be hunted year-round. Summer coats are best in January-March. A male/buck and female/doe Chamois look almost identical but the buck's horns have a 'heavier' appearance and a more defined 'hook'. Our wilderness hunts are helicopter drop-off with tent camps. A good level of fitness is essential on these hunts to ensure you have an enjoyable experience.We focus on finding mature bucks over 9 inches but on the odd occasion we do shoot very old and barren does. Chamois hunts run 90-100% each year with our average buck 9 inches. Chamois hunts can be combined with Tahr in our wilderness areas.
Trip duration: 7 days
Hunting season: 1 Mar 2020 20 Jul 2020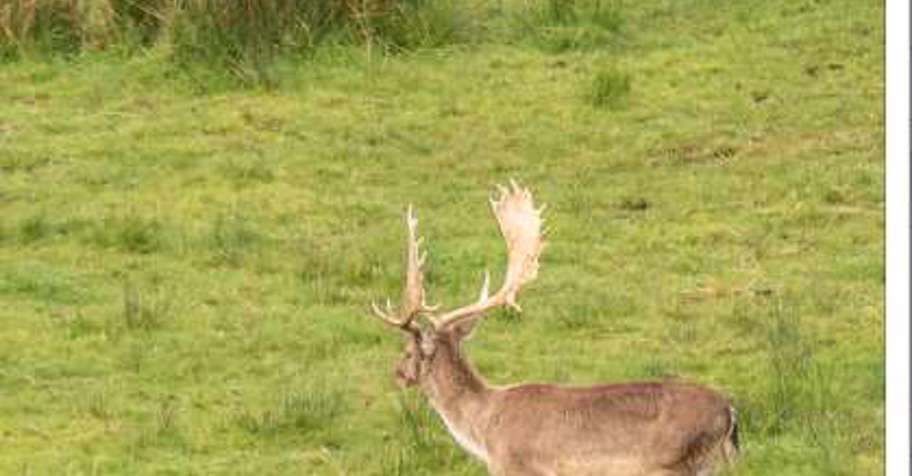 Free range Fallow Buck Hunt
New Zealand
Our North island Hawkes bay estate is a working sheep and beef ranch, which is also home to large numbers of roaming Red Deer and Fallow Deer. We hunt them from mid February till August each year. The best time to hunt either is during their Rut which the males become very vocal and gives the hunter a chance to see multiple potential animals for taking. Although we do have a farm house to stay in we can camp within the back parts of the free range hunting area and if hunting with a bow then this would be ideal, to wake up in the area and being able to stalk in the early morning light into the best position to secure your game. The type of hunting we do is Spot and stalk. 5 days hunting. We run these trips from February to August each year. Best time is in their rut from March through to the end of April. Also, available on this hunt at a extra cost: Free range Red Stags roaming the same property and we have Sika deer within two hours of the ranch on another one of our properties.
Trip duration: 5 days
Hunting season: 20 Feb 2020 31 May 2020
Free Range Red Stag Hunt 1x1
New Zealand
'Majestic' - 'Noble' - 'Regal' - The Red Stag needs no introduction. We offer genuine free range - wilderness red stag hunts. Genuine free range red stag hunting is some of the most exciting and challenging hunting you will ever experience. For the 'True hunter' it is a 'must do'. Luxury cabin accommodation - access by Land Rover. Exclusive private wilderness country. Our guarantee - Genuine Free Range Wilderness Red Stag Hunt ! No high fences - No farm bred animals. We hunt genuine wild populations only.
Trip duration: 7 days
Hunting season: 5 Feb 2020 30 Jun 2022
$

6,500
for 1 hunter and 1 guest
Interested in this destination? Create a subscription to get offers right to your inbox