163 hunts
4 countries
12315

km
to the nearest trip
Where to hunt Honey Badger
Top hunts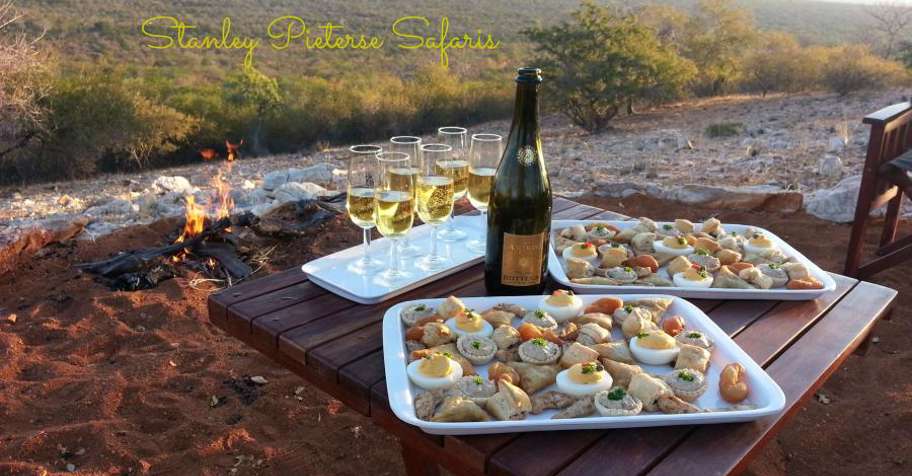 Plains Game Safari 1x1
South Africa
Our team of dedicated, licensed and highly experienced Professional Hunters, trackers and skinners, will guide, assist and attempt to educate you every step of the way. Together, the team has guided clients armed with rifle and bow to more than 50 species of game. You will arrive as a client and you will leave as a friend, with memories that we will all treasure forever. We utilize a fleet of new, well-maintained, fully equipped 4x4 hunting and utility vehicles. Our vehicles all have radio communication to keep in contact with the camp and each other. The majority of shots are taken between 100-200 yards.
Trip duration: 3 - 14 days
Hunting season: 1 Mar 2020 30 Nov 2020
Price from
$

3,700
for 3 days, 1 hunter
Customize Your Hunt! 1x1
South Africa
We are extremely proud of our hunting heritage, it is our passion and we would like to share our beautiful country with you. We believe in ethical hunting practices and we will go out of our way to help you to realise your dream. We will ensure that from picking you up at the airport, helping you to get your firearms permits, travelling to the hunting destination, settling you in your accomodation, preparing you for the hunt, the hunting, the preperation of your trophies, the food you are served and the evenings around the campfire, where hunting stories are shared and friendships are forged, will all be done in a true South African way. It will be our joy to help you build memorable experiences in the African hunting fields. Your family is most welcome to join you in a memorable hunt. Our hunting is conducted year-round, except when females are gravid, normally from 1 April till 31 August. There are quotas on our concessions and hunting is suspended once the quotas are filled. For the less experienced bow hunting clients, we will make use of hides but for those seeking a greater adventure or challenge we accommodate walk-and-stalk hunts. Rifle hunting is by walk and stalk or spot and stalk alone. Our packages are designed to give you an assortment of choices from trophy hunting to culling hunts. We want you to enjoy your stay with us, therefore extra species and hunting days can be added at our normal rates. We strive to give you a quality hunt, with renowned South African hospitality in the beautiful Limpopo province, "The Heartland of Hunting" in South Africa.
Trip duration: 3 - 14 days
Hunting season: 1 Feb 2020 30 Nov 2020
Price from
$

1,770
for 3 days, 1 hunter
1:1 Limpopo Bushveld Plains Game Hunt
South Africa
We have acquired the hunting rights on several different areas, enabling us to provide each client the opportunity to hunt all the Plains Game and Dangerous Game this magnificent country has to offer. Each Privately Owned Reserve in our concession areas comes with its own individual game managing plan, thereby ensuring an abundance of trophy quality game. The main hunting area is situated in the Limpopo Province's true African Bushveld (close to Kruger National Park) with grassy plains, an abundance of scattered trees, interspersed with different types of bush and scrub. The nature of the bush assures the hunter (and the hunted) of a fair chase. The only way your hunting trip will happen is if you make it happen. Go ahead; take the first step towards an unforgettable journey in life.
Trip duration: 5 - 12 days
Hunting season: 1 Mar 2021 30 Nov 2021
Price from
$

3,100
for 5 days, 1 hunter
Interested in this animal? Create a subscription to get offers right to your inbox