All-Inclusive Alberta Black Bear Hunt
Package price
Package price
$
4,000
$

4,200
for 6 days, 1 hunter,
with

Black bear

included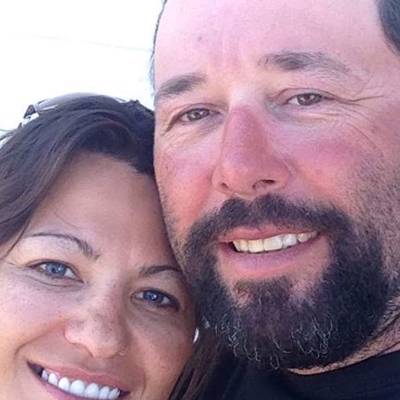 Ken and Julie, Owners Canada

Response rate: 60 %

Response time: within a week
More about us
Our company was established in 2002 and operates in 1 territory.
Black bear hunting in Alberta, Canada will be an adventure you won't forget. Hunt monster bears over bait with limited hunting pressure in a two bear hunting zone.
We offer you excellent hunting opportunities in Alberta. With our years of experience both guiding and outfitting, we will do everything possible to provide you with a hunt of a lifetime. After you harvest your trophy, we can produce a beautiful mount that will be enjoyed forever. We are experienced and professional taxidermists specializing in all aspects of taxidermy.
Membership of associations

About this hunt
Our black bear hunts take place on the banks of the Smoky River all along the Saddle Hills in northern Alberta, Canada. We are permitted to use bait in this area. There is a 2 bear limit which gives you an excellent chance of bringing home a trophy size bear and even a color phase bear. Our success rate was 185% in 2017and 2018, 65% of the bears were of various color phases, from almost white to a dark chocolate brown. A lot of the bears also have a white crest on their chests. Sizes are anywhere from 4 ft. to 7 ft. and skulls from 17" to 21". We hunt from comfortable tree stands over bait sites, some are permanent wood platforms and some are ladder stands giving you shot opportunities from 20 to 30 yards. Our black bear hunts are sure to be a great time. Accommodations in our lodge provide all the comforts of home.
Guided (Regular trip)
Baiting High Seat Rifle Hunting Bow Hunting
Hunting season: 1 May 2023 - 10 Jun 2023
Success rate
185% in 2017 and 2018 Lots of color bears
OTC Tag available
Where you will hunt
Territory
Fence type: Not fenced
Territory size: over 15,000 square miles
Languages spoken by staff: English
Operating since: 2002 year
Structure by elevation
Hills: 50%
Mountains: 50%
Structure by landscape
Fields/Bush: 50%
Forest: 50%
Where you will stay
Hunting Camp
You will be accomodated in the cabins of our hunting camp.
Facilities: Outdoor shower Fridge Mobile network coverage Electricity
How to get there
Navigation guidelines
Transfer from airport is included, also you are able to drive right to our lodge with your own vehicle if you choose to drive.
Nearest airport: Grande Prairie
Transfer from airport: Yes
Transfer from railway: No
Other information
Gun rental: Yes
Vaccination required: No
Terms
Price Includes
Accommodation
Transport on territory
Transfer from/to airport
Guiding by PH
Field trophy preparation
Hunting license
Breakfast
Lunch
Dinner
Beverages/soft drinks
Tags and licenses are included in hunt for two bears per hunter
Cancellation
The deposit is non-refundable
Price DOES NOT include
Tips
Gun permits
Insurance
Wounding
A wounded animal is considered a kill
Price Includes
Accommodation
Transport on territory
Transfer from/to airport
Guiding by PH
Field trophy preparation
Hunting license
Breakfast
Lunch
Dinner
Beverages/soft drinks
Tags and licenses are included in hunt for two bears per hunter
Price DOES NOT include
Tips
Gun permits
Insurance
Cancellation
The deposit is non-refundable
Wounding
A wounded animal is considered a kill
Payment
Deposit
50% based on trip price
Deposit deadline: 5 days after booking
Final payment
Paid Onsite
Interested in this hunt? Create a subscription to get offers with the same destination and species
{{ onboarding.step }}
/{{ onboarding.stepsCount }}
{{ onboarding.title }}
{{ onboarding.text }}