Price from
Price from
$
6,621
for 1 day, 1 hunter,
with

Gredos ibex

included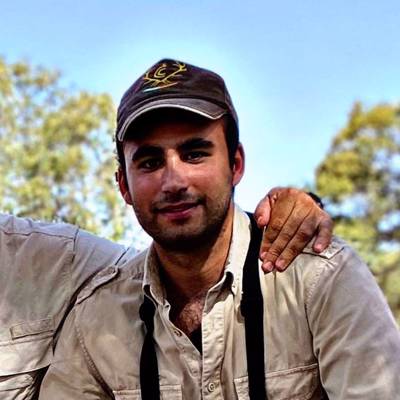 Beltrán Valenzuela Martínez, Manager Spain

Response rate: 7 %

Response time: within a day
More about us
Our company was established in 2009 and operates in 5 territories.
Spain is one of the most wonderful countries for hunting, tourism and its food. We will be happy to help you fulfill your dreams in the best conditions.
I will personally take care of preparing an unforgettable trip that you will always remember.
*This is an approximate price in the selected currency. Actual price of the trip is
€

6,200
About this hunt
Hunting Gredos Spanish Ibex takes place in Sierra de Gredos, which is is a mountain range comprised in the Central System and located in the centre of the Iberian Peninsula. Sierra de Gredos is bordered by the Spanish provinces of Salamanca, Cáceres, Ávila, Madrid and Toledo, and its highest altitude of 2,592 meters is in the Avila province. Hunting gredos spanish ibex offers you a trophy that every hunter must have in its collection due to the fact that this type of male is the most representative of these species in Spain. The hunting area is just 2 hours drive to the West from Madrid. The standard program that we offer to shoot an Ibex includes 2 days hunting and 3 nights on full board. Hunting a Gredos Ibex takes place in a beautiful setting and scenery, which fascinates every hunter for its beauty. In addition, the Sierra de Gredos is well known worldwide for the amount of animals that live there, and especially for the quality of the trophies there. You can shoot any type of medal (gold, silver or bronze) or a representative fully guaranteed. Taking into account the requirements of each specific hunter, we would take you to hunt to the North or South face of Gredos. You will never forget the experience of hunting a Gredos Ibex.
Guided (Regular trip)
Rifle Hunting Stalking Bow Hunting
Hunting season: 17 Oct 2023 - 29 Feb 2024
Best time for hunting: 8 Nov 2023 - 26 Dec 2023
Success rate
100% success
Where you will hunt
Territory
Fence type: Not fenced
Territory size: 20000Hct
Languages spoken by staff: English Spanish
Operating since: 1999 year
Structure by elevation
Plains: 20%
Hills: 40%
Mountains: 40%
Entertainment services
Excursions Fishing
Where you will stay
Hotel Nabia de Gredos
NABIA is a luxurius and charming country hotel in Candeleda, Avila, 190 km Southwest of Madrid. The slopes covered with oaks and chestnut trees, the extense valleys and deep gorges, compose one of the most beautiful areas in the southern face of the Gredos Mountains. Nabia was in the celtic mythology the godess of forests, valleys, rivers and mountains. The hotel is located 820 mt above sea level going up the mountain and is protected to the north by the Almanzor Peak (2.594m) and to the south, east and west spreads out the vast Tiétar Valley with the El Rosarito water reservoir and the Toledo and Guadalupe Mountains in the distant horizon. Nabia is a place for resting, where you may come with big plans (and there are plenty!) but finally may decide "in an active way" to do nothing.
Facilities: Wi-Fi TV Internet Bathroom In-suite shower Outdoor shower Fridge Safe Swimming Pool
How to get there
Navigation guidelines
Gredos Ibex
Nearest airport: Madrid
Distance from airport: 2 hours
Transfer from airport: Yes
Transfer from railway: No
Other information
Gun rental: Yes
Vaccination required: No
Terms
Price Includes
Accommodation
Transport on territory
Transfer from/to airport
Ammunition
Guiding by PH
Field trophy preparation
Trophy measurement
Gun rental
Breakfast
Lunch
Dinner
Snacks
Beverages/soft drinks
Cancellation
If the hunt be cancelled not refund the payment
Price DOES NOT include
Insurance
Gun permits
Hunting license
Tips
Alcoholic drinks
Laundry
Wounding
Animal wound and not found need to be payed
Price Includes
Accommodation
Transport on territory
Transfer from/to airport
Ammunition
Guiding by PH
Field trophy preparation
Trophy measurement
Gun rental
Breakfast
Lunch
Dinner
Snacks
Beverages/soft drinks
Price DOES NOT include
Insurance
Gun permits
Hunting license
Tips
Alcoholic drinks
Laundry
Cancellation
If the hunt be cancelled not refund the payment
Wounding
Animal wound and not found need to be payed
Payment
Deposit
30% based on trip price
Deposit deadline: 5 days after booking
Final payment
Paid Onsite
Interested in this hunt? Create a subscription to get offers with the same destination and species
{{ onboarding.step }}
/{{ onboarding.stepsCount }}
{{ onboarding.title }}
{{ onboarding.text }}