Price from
Price from
$
1,922
for 1 day, 1 hunter,
with

Mouflon

included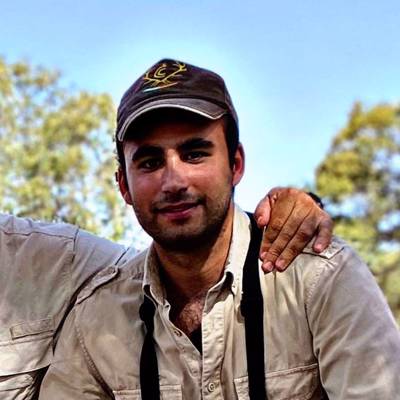 Beltrán Valenzuela Martínez, Manager Spain

Response rate: 7 %

Response time: within a day
More about us
Our company was established in 2009 and operates in 5 territories.
Spain is one of the most wonderful countries for hunting, tourism and its food. We will be happy to help you fulfill your dreams in the best conditions.
I will personally take care of preparing an unforgettable trip that you will always remember.
*This is an approximate price in the selected currency. Actual price of the trip is
€

1,800
About this hunt
if you want to harvest a mouflon at a good price and with the maximum guarantees, contact us, we will give you the best options so that you can decide where you want to hunt. We will also accompany you personally, to make sure that everything goes according to plan. We do not offer any hunt, in which we have the slightest doubt, that we are not going to be successful, even though the hunt has its point of uncertainty, we always try to minimize the risks, understanding that time is not a problem for any of us.
Guided (Regular trip)
Driven Hunt Rifle Hunting Stalking Bow Hunting
Hunting season: 10 Aug 2023 - 7 Feb 2024
Best time for hunting: 10 Aug 2023 - 30 Nov 2023
Where you will hunt
Territory
Amazing territory to hunt oldest animals
Fence type: Partly fenced
Fenced area: 2000 Hct
Territory size: 4000 Hct
Languages spoken by staff: English Spanish
Operating since: 2006 year
Structure by elevation
Plains: 70%
Hills: 10%
Mountains: 20%
Entertainment services
Excursions Fishing Shooting range
Where you will stay
Iberian Mouflon
Our unmistakable, ultra-modern silhouette is a Cordovan icon. Hotel Eurostars Palace, located on the border between the new town and old centre of Cordoba, has an unbeatable location, with design and facilities to make it, quite possibly, the best hotel in the city. Luxury. Avant-garde. Design. Supreme quality. These are the features of a five-star hotel that characterises a city. A city with a thousand-year-old history, which looks to the future with new trends and contributions. The unique Eurostars Palace building, constructed in 2008, is the work of architects Fernández Trapa de Isasi and Alfonso Casares Ávila. Its eye-catching, curved façade is made of perforated iron, which allows for very bright bedrooms and common areas. The interior design touches on every last detail of the building interior.
Facilities: Wi-Fi TV Internet Bathroom In-suite shower Fridge Laundry Safe Mobile network coverage Electricity Solar power Sauna Swimming Pool
How to get there
Navigation guidelines
#mouflon #huntinginspain #spain #monteria #capra #goat #spanishhunt
Nearest airport: Seville Malaga
Distance from airport: 1 Hour
Transfer from airport: Yes
Transfer from railway: No
Other information
Gun rental: Yes
Vaccination required: No
Terms
Price Includes
Accommodation
Transport on territory
Transfer from/to airport
Guiding by PH
Field trophy preparation
Gun permits
Breakfast
Lunch
Dinner
Snacks
Beverages/soft drinks
21% VAT
Cancellation
Deposit is non refundable! Just in Covid Case. If the hunter cant travell to Spain we devolution all the payment
Price DOES NOT include
Airlines tickets (International and domestic)
Gratuities.
Hotel and meals in Madrid
Trophy packing and shipping costs
Taxidermist fee €250 per trophy harvested
Veterinary Certificates and export permits $200/trophy
Hunting insurance €150
Hunting license €250/Area
Gun rental 100€/ All Hunt
Wounding
Price Includes
Accommodation
Transport on territory
Transfer from/to airport
Guiding by PH
Field trophy preparation
Gun permits
Breakfast
Lunch
Dinner
Snacks
Beverages/soft drinks
21% VAT
Price DOES NOT include
Airlines tickets (International and domestic)
Gratuities.
Hotel and meals in Madrid
Trophy packing and shipping costs
Taxidermist fee €250 per trophy harvested
Veterinary Certificates and export permits $200/trophy
Hunting insurance €150
Hunting license €250/Area
Gun rental 100€/ All Hunt
Cancellation
Deposit is non refundable! Just in Covid Case. If the hunter cant travell to Spain we devolution all the payment
Wounding
Payment
Deposit
40% based on daily rate
Deposit deadline: 5 days after booking
Final payment
Paid 30 days Before hunt
Interested in this hunt? Create a subscription to get offers with the same destination and species
{{ onboarding.step }}
/{{ onboarding.stepsCount }}
{{ onboarding.title }}
{{ onboarding.text }}