Package price
Package price
$
7,500
for 7 days, 1 hunter, 1 guest,
with

Hippo

included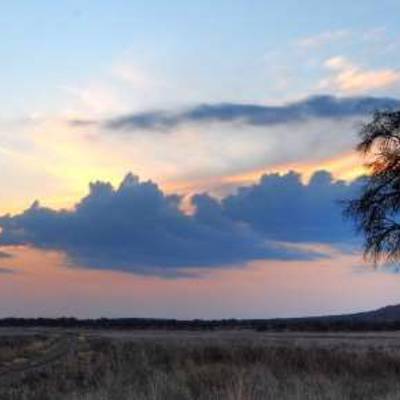 Dawie - Professional hunter and outfitter South Africa

Response rate: 86 %

Response time: within a week
More about us
Our company was established in 2007 and operates in 1 territory.
With combined hunting experience of 20 years it's a guarantee that your hunt will be nothing less than unforgettable! Tailored to your budget and specifications.
Whether you would like to hunt, or just enjoy a South African Safari to one of our many tourist attractions and/or National Parks. Having access to some of the best hunting areas in Southern Africa, Botswana and Zimbabwe, makes for a high success rate and excellent quality trophies! And we have the pictures to prove it! We are experienced and dedicated and will spare no effort in exceeding your every expectation. Also placing a strong emphasis on quality of service and personal attention, we offer sincere commitment to ensure that your experiences with us become your greatest memories.
Membership of associations
About this hunt
Best Hippo hunt you ever will go on rivier system hunt.
Guided (Regular trip)
Rifle Hunting
Hunting season: 3 Feb 2022 - 31 Oct 2023
Best time for hunting: 1 Sep 2022 - 30 Sep 2023
Success rate
100%
Where you will hunt
Territory
Fence type: Fenced
Territory size: 25000 acres
Languages spoken by staff: English
Operating since: 2007 year
Structure by elevation
Plains: 80%
Hills: 20%
Structure by landscape
Fields/Bush: 70%
Forest: 30%
Entertainment services
Excursions Fishing Shooting range Photo Safaris Fishing (tiger fishing, big game fishing) Bird hunting Helicopter Hunts/ Trips Hot Air Ballooning Corporate hunt/ team building Golf Tours
Where you will stay
Lodge
We offer not only the excitement of a good hunt but also the warmth and hospitality of a comfortable lodge. We cater for the needs of the most discerning hunters and observers. While lodging with us you can expect the highest grade of hospitality as well as tasty local cuisine.
Facilities: Swimming Pool
How to get there
Navigation guidelines
Upon arriving in South Africa at OR TAMBO International Airport, you will be met by our Professional Hunters. Pick-up, drop-off and all other road travel for the purpose of the hunt is provided at no extra charge. At the end of your safari you will be transported to your departure point by your Professional Hunter.
Nearest airport: OR Tambo International Airport, Johannesburg
Distance from airport: 5 ours
Transfer from airport: Yes
Transfer from railway: No
Other information
Gun rental: Yes
Vaccination required: No
Terms
Price Includes
Accommodation
Transport on territory
Transfer from/to airport
Guiding by PH
Field trophy preparation
Trophy measurement
Hunting license
Gun rental
Breakfast
Lunch
Dinner
Laundry
Snacks
Beverages/soft drinks
Cancellation
Price DOES NOT include
Ammunition
Alcoholic drinks
Tips
Gun permits
Insurance
Wounding
Price Includes
Accommodation
Transport on territory
Transfer from/to airport
Guiding by PH
Field trophy preparation
Trophy measurement
Hunting license
Gun rental
Breakfast
Lunch
Dinner
Laundry
Snacks
Beverages/soft drinks
Price DOES NOT include
Ammunition
Alcoholic drinks
Tips
Gun permits
Insurance
Cancellation
Wounding
Payment
Deposit
$
{{model.tourPrice.deposit | currency:"":0}}
Deposit deadline: 5 days after booking
Final payment
Paid Onsite
Payment options provided by outfitter:
Interested in this hunt? Create a subscription to get offers with the same destination and species
{{ onboarding.step }}
/{{ onboarding.stepsCount }}
{{ onboarding.title }}
{{ onboarding.text }}