428 hunts
8 countries
9429

km
to the nearest trip
Game Hunt 1x1
Namibia
With the words of Hemmingway, The Green hills of Africa 1935 " Now it is pleasant to hunt something that you want very much over a long period of time, being outwitted, out-manoeuvred, and failing at the end of each day, but having the hunt and knowing every time you are out there, sooner or later your luck will change and that you will get the chance that you are seeking." These wide open spaces lead to the birth of our bush camp which is built with the objective to bring you back to the days of Hemmingway and Capstick. Situated in the granite koppies/hills of Welvaart, with approximately 100 000 ha of privately owned land. We have two spacious safari tents for accommodation, a kitchen and a large multipurpose entertainment tent with adjacent boma. To ensure exclusive privacy and best personalized service to you, your family and hunting friends, we kept the bush camp small, but big enough to provide you with the experience of a life time, with a sense of adventure you can only get in a tented camp.
Trip duration: 1 - 10 days
Hunting season: 1 Mar 2019 30 Nov 2019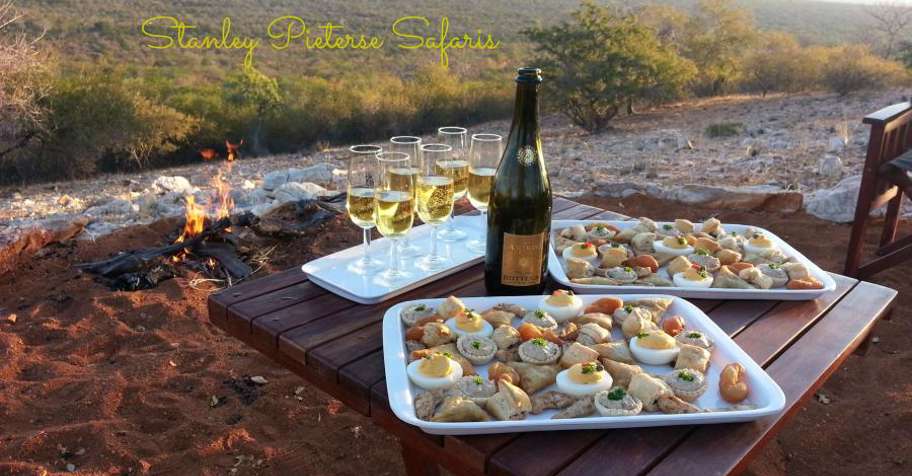 Plains Game Safari 1x1 '19
South Africa
Our team of dedicated, licensed and highly experienced Professional Hunters, trackers and skinners, will guide, assist and attempt to educate you every step of the way. Together, the team has guided clients armed with rifle and bow to more than 50 species of game. You will arrive as a client and you will leave as a friend, with memories that we will all treasure forever. We utilize a fleet of new, well-maintained, fully equipped 4x4 hunting and utility vehicles. Our vehicles all have radio communication to keep in contact with the camp and each other. The majority of shots are taken between 100-200 yards.
Trip duration: 3 - 14 days
Hunting season: 1 Mar 2019 30 Nov 2019
South Africa NorthWest Plains Game 1x1
South Africa
The hunt will be done in the Northwest province of South Africa, an excellent hunting destination only 90 minutes drive from O R Tambo airport. The area offers all kinds of habitat from mountains, rolling hills, grassland to thick bushveldt. Accomodation is in a comfortable thatched roofed lodge with en suite bathrooms. The lodge has a family atmosphere and hearty South African meals are served. This area is ideal for families and offers numerous tourist activities. You pick the amount of days you want to hunt and the species from our pricelist. Pick any of these dates: February (any dates) March 1-14, March 22-31, April 7-17, September 10-28, October (any dates), November 1-20 Available on all plainsgame. Pay no observer/day fees and bring one observer FREE Includes one day FREE to Pilansberg National Park
Trip duration: 2 - 14 days
Hunting season: 1 Jan 2019 31 Dec 2019
Interested in this animal? Create a Eland subscription to get offers right to your inbox