9 hunts
29 animals
8028

mi
to the nearest trip
Welcome from McDonald Safaris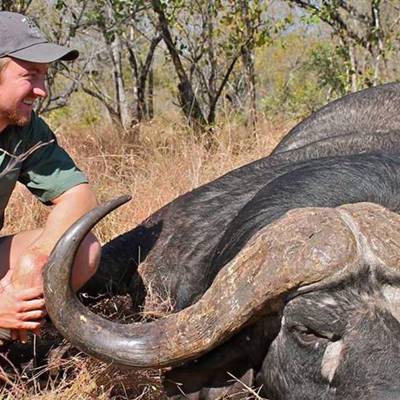 Alex, Owner, Outfitter, Guide McDonald Safaris
My grandfather established the company in 1953, making the company one of the longest established companies in the industry. Over the past three generations we have acquired some of the finest hunting concessions anywhere in Africa today which are visited regularly by our long standing repeat guests. Be it an exhilarating dangerous game hunt, an exciting wing shoot over well trained dogs, or a classic plains game hunt on large tracks of land, our guarantee to you is that you will return home wanting to return to Africa to experience all that she has to offer. Quality hunting safaris are only as good as the team that makes it all happen. We take great care in ensuring that our standards exceed the best in the industry. All our professional hunters and guides are highly experienced and undergo stringent scrutiny before they are employed. As outfitters and guides by profession we pride ourselves in providing the deserving hunter the safari and an experience of a lifetime.
About McDonald Safaris
McDonald Safaris offers hunting safaris in Mozambique and South Africa. The South African areas are all large areas whereby hunting is done under fair chase conditions. The Mozambique concessions are carefully selected to offer the best destinations the country has to offer.
McDonald Safaris on map
McDonald Safaris hunting concessions are based in Mozambique and South Africa.
Accommodation
{{model.accommodation.name}}
{{model.accommodation.description}}
Facilities: {{facility}}
Interested in hunts from this outfitter? Create a subscription to get new offers right to your inbox