Online Hunting Show

19 Jan - 19 Feb.

Best deals for 2023-2024!
7 hunts
3 animals
1469

mi
to the nearest trip
Welcome from B & D Dark Horn Outfitters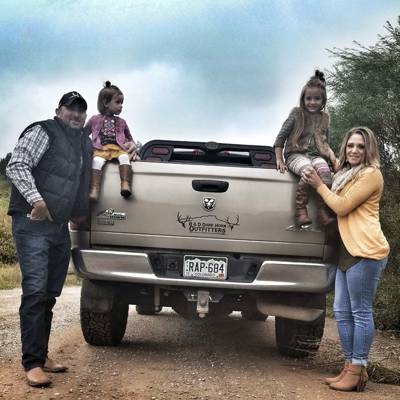 Brad or Darci - Owner/Operator B & D Dark Horn Outfitters
We strive to make your hunt a successful and memorable experience. Our guides are seasoned professionals who know exactly how to help you get that special trophy that you are looking for. We will make every effort to help you get your trophy in a manner that you will be personally proud of. Your guide will work side by side with you during your stay to make it a enjoyable, rewarding hunt. We take great pride in taking quality trophies which means hard work and patience. There will never be any pressure in taking an animal you do not feel is adequate.
Territories
{{ $ctrl.territory.name }}
| | |
| --- | --- |
| Territory size: | {{ $ctrl.territory.size }} |
| Fence type: | {{ $ctrl.territory.fenceType }} |
| Languages: | {{ $ctrl.territory.languages }} |
| Species: | {{ $ctrl.territory.species.join(', ') }} |
{{ $ctrl.territory.huntsCount }}
B & D Dark Horn Outfitters
Interested in hunts from this outfitter? Create a subscription to get new offers right to your inbox