1 hunt
1 animal
13382

km
to the nearest trip
Welcome from Avon Valley Safaris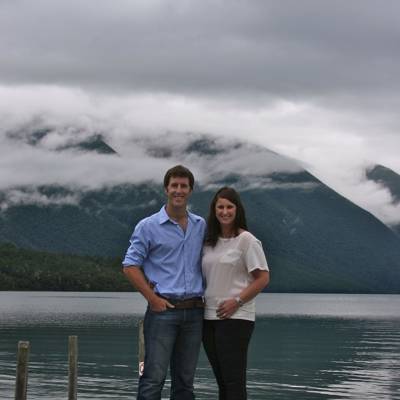 Fraser, outfitter & PH Avon Valley Safaris
Nestled in the heart of Marlborough we provide a gateway to the New Zealand backcountry and an opportunity to capture "The Real New Zealand". Central to New Zealand our main territory in Marlborough offers exceptional spot and stalk hunting for red stag, fallow deer, elk, chamois, Arapawa sheep, goats and boar. Set only a short 45 min drive from the main centres of Blenheim and Picton (the main harbour between the North and South Island) we offer secluded luxury accommodation for your hunting adventure while indulging yourself in the regions other main attractions. Stunning trout fishing and salt water fishing complement this amazing hunting experience with high country streams and the beautiful Marlborough Sounds just a short drive from our lodge. Wineries- 30+ cellar doors with 45min of our lodge. Famous Marlborough Sauvignon Blanc and Pinot Noir Seafood Stunning scenic flights through the tip of the Southern Alps and endless coastline. Experience and indulge in locally made Manuka Honey. Set next to our lodge is our newly developed sporting clay course "The Governors Rest". The perfect eye opener for all clients especially those chasing waterfowl and upland game. We are a smaller outfitting business designed to cater specifically to each individual client. All our packages can be upgraded or adjusted to meet your requirements as well as including additional opportunities to experience our regions many attractions.
Avon Valley Safaris on map
Top hunts
Discounted Red Stag Hunt
New Zealand
Experience Marlborough and New Zealand's premier game animal the Red Stag. Due to an over population in our large Game Estate we are offering discounted Red Stag hunts for selected dates in 2020. Limited Dates Available. This hunt is a one day hunt for a trophy Red Stag up to 325SCI. Hunters can upgrade and shoot additional animals if the opportunity presents. NO Charge for an additional observer. Package Includes: - Red Stag up to 325 SCI (Typically 12-16 points with 36" + length) - x1 Day Guided hunting - Transfers to and from Blenheim or Picton. - Field Preparation of trophy and meat. - Lunch, snacks and beverages (beer and wine included). This is the ideal hunt for travelers looking to experience hunting in New Zealand without consuming significant time during there New Zealand holiday. Stalk red stag amongst the Manuka clad valleys of Marlborough whilst also encountering fallow deer, Arapawa sheep, goats and boar. Secluded without being remote a short 30 min drive from Marlborough/Blenheim Airport.
Trip duration: 1 day
Hunting season: 4 Mar 2021 31 Jul 2021
Package price
$

2,500
for 1 day, 1 hunter

,

1 guest
Interested in hunts from this outfitter? Create a subscription to get new offers right to your inbox