369 hunts
9 countries
9429

km
to the nearest trip
Promo Namibian Plains Game 1x1 '2021
Namibia
We offer you guided hunting safaris on our exquisite game ranch just south of Windhoek, Namibia. There are 25 species of plains game on 60 000 acres of privately owned land, making this game ranch the perfect location for plains game hunting. To ensure the ultimate hunting experience combined with appreciating the unique Namibian environment we recommend planning your hunting trip to last around 10 to 12 days (hunting season starts on 1 February and ends on 30 November). Our policy of not taking double bookings can make your dream come true of being the only hunter/group on 94 square miles / 243 square km free range. Together with a success rate of 90% of the hunting trophies acquired on the ranch qualifying for gold medals according to the Namibian quality control system hunters are guaranteed of a successful hunting safari. A typical hunting day will start bright and early before sunrise with a hearty breakfast buffet. The hunting method employed is spotting and stalking. (recommended rifles - .270 thru to .300). Depending on the success of the hunt, lunch will be served either at the lodge or on the plains as not to interrupt the progress made on the hunting safari. Hunting will continue into the afternoon if so desired by the guests or visit the cheetahs and attend a cheetah feeding. For Leopard and Cheetah hunt minimum of 14 hunting days required. There is no minimum hunting days requirement but we recommend 7 hunting days. 50% discount on daily rates on any safari booked in March, April, October and November! This promo is valid only if the booking takes place in the mentioned months. Please inquire for available days!
Trip duration: 5 - 16 days
Hunting season: 1 Oct 2021 30 Nov 2021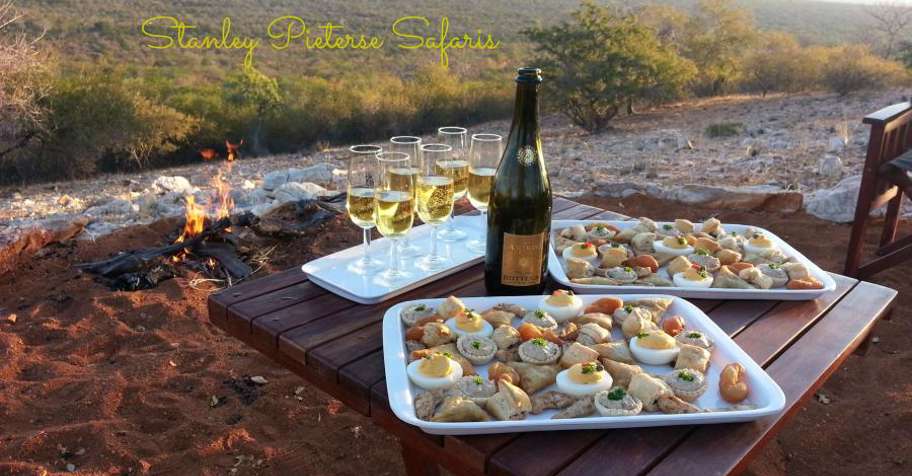 Plains Game Safari 1x1
South Africa
Our team of dedicated, licensed and highly experienced Professional Hunters, trackers and skinners, will guide, assist and attempt to educate you every step of the way. Together, the team has guided clients armed with rifle and bow to more than 50 species of game. You will arrive as a client and you will leave as a friend, with memories that we will all treasure forever. We utilize a fleet of new, well-maintained, fully equipped 4x4 hunting and utility vehicles. Our vehicles all have radio communication to keep in contact with the camp and each other. The majority of shots are taken between 100-200 yards.
Trip duration: 3 - 14 days
Hunting season: 1 Mar 2020 30 Nov 2020
KZN: Pongola - Rifle Hunting Tented Camp
South Africa
SELF-CATERED, SELF CONTAINED TENTED CAMP (SA citizens only) There are three pit blinds strategically positioned at different watering points. Each hide is constructed from recycled materials and is designed to blend into the surroundings. Prevailing wind directions and game approach lines have been taken into account. The hides comfortably accommodate up to two persons. These factors ensure the hunter has the optimum bow hunting opportunity on the day. There are two tree hides and one other tank hide at the Buffalo Wallow.
Trip duration: 2 - 7 days
Hunting season: 1 Mar 2020 30 Nov 2020
Interested in this animal? Create a subscription to get offers right to your inbox