Price from
Price from
$
2,550
for 3 days, 1 hunter,
with

Dove

included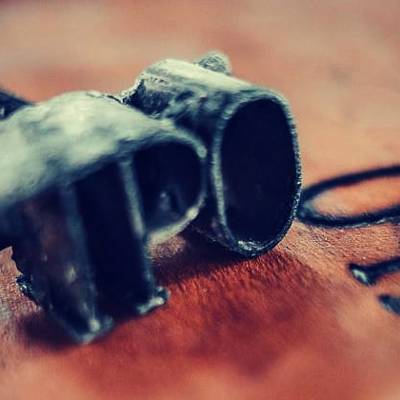 Martin, CEO & partner Argentina
More about us
Our company was established in 2012 and operates in 3 territories.
We take pride in being one of the exclusive outfitters to offer such a variety of mixed bagged hunting and fishing opportunities in Argentina. Which ever route you decide to travel down, you won't be disappointed with our first-class Sportsman experience.
Take a look at our packages and see which one best fit your hunting desires. All Packages are intended for a 5-person group. We can accommodate smaller groups, but pricing varies depending on the quantity of hunters.
About this hunt
Tucumán is the newest frontier in dove hunting in Argentina, with what appears to be virtually endless shooting. Tucumán Lodge encompasses over 120.000 acres, and by maintaining modern management techniques, we've become the only outfitters in the area that offer superb hunting all year long. In addition- we shoot right on the lodge property, so once you get here, drives are short. Most days, just 25 minutes! Besides the terrific shooting, the main attraction of Tucumán Lodge is privacy for small parties, something rarely found elsewhere in dove shooting. Groups of eight or more can book the entire lodge (up to 12). Morning will begin with a wake-up call, approximately an hour before departure time. Breakfast will be served shortly thereafter, with everything from waffles to Eggs Benedict, all made to order. Then it is off to the vehicles for the shooting day. You will shoot until noon each day, then return to the lodge for an incredible asado lunch, where you will enjoy Argentina's wonderful beef and superb wines. After lunch, and a short siesta, hunters will again begin their afternoon hunt around 3 to 4pm. Depending on the time of the year, evening hunts last until 6:00 to 7:30pm, after which you will return to the lodge, where you will be met with cocktails and appetizers, followed by a delicious dinner and time to relax. Sample Itinerary § Day 1: Arrival at Tucumán Airport (TUC), direct transfer to the shooting field (1:45-hour drive), shooting and lunch depending on schedule, nap and afternoon dove shooting, return to the lodge for cocktails/dinner, and overnight stay. § Day 2-3: Breakfast, morning dove shooting, lunch/nap, afternoon dove shooting, cocktails/dinner, and overnight stay. § Day 4: Breakfast, morning dove shooting, lunch, and afternoon departure to Tucumán Airport (TUC) for the return flight home.
Guided (Easy trip)
Shotgun Hunting
Hunting season: 1 Aug 2022 - 20 Dec 2023
Where you will hunt
Territory
We have 20,000 hectares of dove hunting fields in combination with over 10,000 ha of private lagoons for duck hunting.
Fence type: Not fenced
Territory size: 120 000 acres
Languages spoken by staff: English Spanish
Operating since: 1984 year
Structure by elevation
Plains: 100%
Structure by landscape
Agricultural lands: 100%
Where you will stay
Tucuman Lodge
6 double rooms with queen size beds and en-suite bathrooms. The lodge atmosphere is very warm with the idea of making you feel quite at home. Open bar with a special selection of the best wines. A gourmet dining experience each day, with delicious menu options including local Argentinian beef as well as wild game and fine wines, locally sourced fruits and vegetables, traditional Asado, and more. Comfortable Fire Pit with sitting area. Wi-Fi Internet access, Satellite telephone, and satellite TV. Maid and laundry service. Masseuse.
Facilities: Internet Bathroom Laundry Mobile network coverage Electricity Swimming Pool
How to get there
Navigation guidelines
With less than a two-hour ride from Tucumán Airport (TUC), or just 45 minutes from the Río Hondo airport (RHD); most flights will have you arriving in the morning, and swinging a shotgun just after lunch. To get to Tucumán Lodge there are daily direct flights from many U.S. or European cities to Buenos Aires (Ezeiza Intl. Airport – EZE). From EZE hunters will need to make a connection to TUC or RHD airport (both airports are 2 hr. flight) or transfer to the Domestic airport Jorge Newbery – AEP (40' to 1 hr. drive), and connect there to TUC or RHD. Once at the lodge, you are conveniently close to terrific dove fields with drives on average no more than 30 minutes to the shooting fields.
Nearest airport: Tucuman or Rio Hondo
Distance from airport: 80-140 km
Transfer from airport: Yes
Transfer from railway: No
Other information
Gun rental: Yes
Vaccination required: No
Terms
Price Includes
Accommodation
Transport on territory
Transfer from/to airport
Guiding by PH
Breakfast
Lunch
Dinner
Beverages/soft drinks
Cancellation
Deposit is non-refundable
Price DOES NOT include
Gun rental - $115 / day
Shells - $17.5 / box
Dove license - $70 / day per person
Laundry
Gratuities
Gun permits
Insurance
Alcoholic drinks
Wounding
Price Includes
Accommodation
Transport on territory
Transfer from/to airport
Guiding by PH
Breakfast
Lunch
Dinner
Beverages/soft drinks
Price DOES NOT include
Gun rental - $115 / day
Shells - $17.5 / box
Dove license - $70 / day per person
Laundry
Gratuities
Gun permits
Insurance
Alcoholic drinks
Cancellation
Deposit is non-refundable
Wounding
Payment
Deposit
50% based on trip price
Deposit deadline: 5 days after booking
Final payment
Paid Onsite
Interested in this hunt? Create a subscription to get offers with the same destination and species
{{ onboarding.step }}
/{{ onboarding.stepsCount }}
{{ onboarding.title }}
{{ onboarding.text }}