Southern NM Merriam's Spring Turkey Hunt
New Mexico, United States
Package price
Package price
$
1,900
for 3 days, 2 hunters,
with

Merriam's turkey

included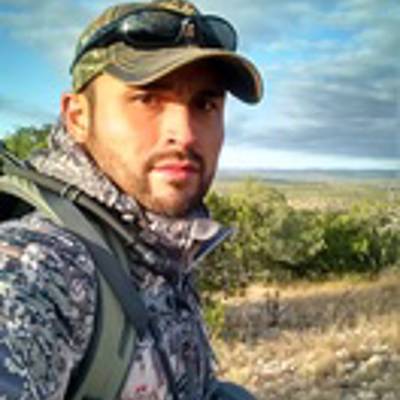 Who is offering this hunt Once you

start a conversation

regarding this hunt the outfitter name will be provided United States

Response rate: 94 %

Response time: within a day
Justin-Owner/Operator
Our company was established in 2000 and operates in 3 territories.
Book your hunt with confidence that nobody will work harder in filling your tag than us, we have the best guides in the areas we hunt.
Our goal is for you to have a good time with honest hard working people who know the country and will work hard to get you that trophy without breaking the bank.
About this hunt
Come hunt Unit 34 in Southern NM for Merriam's turkey! We are offering a DIY (no guide you will do your own hunt however I will help best I can) hunt which includes lodging in our brand new Elk Lodge and meals will be included during your 3 day hunt. Not having to worry about food or lodging allows you to focus on just hunting! There are lots of turkeys in this unit and bag limit is 2 for that reason. We are located in the heart of the unit with turkeys all around us. If you can climb mountains and have hunted turkeys before you should have no problem bagging a beautiful Merriam's Turkey! We are located in Unit 34 Lincoln National Forest, closest town would be Cloudcroft NM. You will have access to millions of public land from our location. There is no ranch or private grounds, this is a PUBLIC LAND hunt. We will help you with maps and advice. 2023 Dates April 17-19, 21-23, 25-27 May 1-3 or 5-7. Price is for a group of 2 hunters. Note: this is a Do it Yourself hunt, food and lodging only included, you are to hunt on your own anywhere in unit 34 public land. It is mountain terrain 6-8500 elevation.
Self-guided (Regular trip)
Calling
Hunting season: 15 Apr 2023 - 10 May 2023
Success rate
100%
OTC Tag available
Where you will hunt
Territory
Fence type: Not fenced
Territory size: 1000 square miles
Languages spoken by staff: English
Operating since: 2011 year
Structure by elevation
Hills: 10%
Mountains: 40%
Structure by landscape
Forest: 40%
Agricultural lands: 10%
Where you will stay
No accommodation provided
Recommendations:
Included
How to get there
Navigation guidelines
Most all hunts are conducted on public land with in game management Units 34, 36, 28, 13 and 17 for Elk, Units 28, 32 and 29/30 for Barbary sheep, Antelope statewide and Deer in Unit 31. We are one of the top Outfitters on WSMR for Oryx and we are the predominate outfitter on all Mcgregor Unit 28 hunts, nobody knows it better than us
Nearest airport: El Paso
Distance from airport: 2.5 hour
Transfer from airport: Yes
Transfer from railway: No
Other information
Gun rental: Yes
Vaccination required: No
Terms
Price Includes
Breakfast
Lunch
Dinner
Snacks
Beverages/soft drinks
Terms of Payment
Deposit:

$

{{model.tourPrice.deposit | currency:"":0}}
Deposit deadline: 5 days after booking
Final payment: Onsite
Cancellation
Price DOES NOT include
Tax at 8.3125%
Transport on territory
Transfer from/to airport
Ammunition
Boat hiring
Laundry
Alcoholic drinks
Tips
Gun rental
Guiding by PH
Field trophy preparation
Trophy measurement
Trophies
Hunting license
Gun permits
Insurance
Tourist tax
Paperwork
Wounding
Price Includes
Breakfast
Lunch
Dinner
Snacks
Beverages/soft drinks
Price DOES NOT include
Tax at 8.3125%
Transport on territory
Transfer from/to airport
Ammunition
Boat hiring
Laundry
Alcoholic drinks
Tips
Gun rental
Guiding by PH
Field trophy preparation
Trophy measurement
Trophies
Hunting license
Gun permits
Insurance
Tourist tax
Paperwork
Terms of Payment
Deposit:

$

{{model.tourPrice.deposit | currency:"":0}}
Deposit deadline: 5 days after booking
Final payment: Onsite
Cancellation
Wounding
Reviews (1)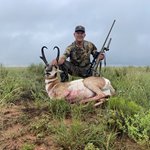 Verified review
This review comes from a verified BookYourHunt purchase
5 Oct 2021
Excellent hunting experience
Interested in this hunt? Create a subscription to get offers with the same destination and species
{{ onboarding.step }}
/{{ onboarding.stepsCount }}
{{ onboarding.title }}
{{ onboarding.text }}