Trophy bird hunt in Sweden
Package price
Package price
$
3,043
for 5 days, 1 hunter,
with

Capercaillie

Grouse

included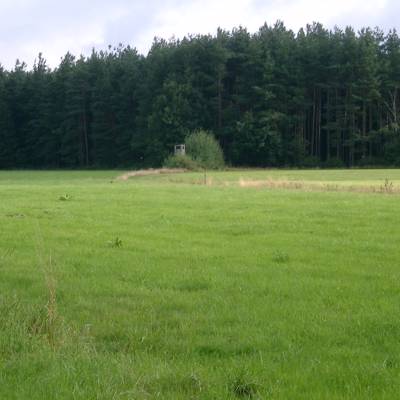 Dirk, owner Germany

Response rate: 90 %

Response time: within a week
More about us
Our company was established in 2011 and operates in 11 territories.
We offer the hunting in a natural fenced area in Bavarian forest. The area is an ideal biotope for Red, Fallow and Sika deer. We can offer hunting on all natural game species like Roe, Red and Fallow deer as well as Mouflon and Sikadeer. Wild boar can be hunted in the attached open state forest.
*This is an approximate price in the selected currency. Actual price of the trip is
€

2,795
About this hunt
In our area we are offering the hunt on Capercaile with Finnspitz dog and the hunt on black grouse on special black grouse feeding areas. We are hunting in teh morning mainly for Blackgrouse and during the day/evening for the capercaille. The hunts are on a 2:1 basis. The price includes 1 capercaille and 1 black grouse (no refund oin case one or both are not shot), full boarded accomodation, rental weapon and ammunition.
Guided (Regular trip)
Driven Bird Hunt Rifle Hunting Stalking Shotgun Hunting
Hunting season: 11 Oct 2023 - 31 Dec 2023
Best time for hunting: 20 Oct 2023 - 18 Nov 2023
Success rate
Success rate is 70-85 percent but dependend on the weather
Where you will hunt
Territory
The area is in the middle swedish forest with small hills but mainly mixed forst with open spaces.
Fence type: Not fenced
Territory size: 22000ha
Languages spoken by staff: English German
Operating since: 2000 year
Structure by elevation
Plains: 80%
Hills: 20%
Structure by landscape
Fields/Bush: 40%
Forest: 60%
Entertainment services
Fishing
Where you will stay
No accommodation provided
Recommendations:
The accomodation is included in one of our camp houses
How to get there
Navigation guidelines
Arrival to our camp is possible via rental car form Oslo or Stockholm or Mora airports or directly driving from Europe by car.
Nearest airport: Mora
Distance from airport: 1h
Transfer from airport: No
Distance from railway: 1h
Transfer from railway: No
Other information
Gun rental: Yes
Vaccination required: No
Terms
Price Includes
Transport on territory
Ammunition
Guiding by PH
Hunting license
Insurance
Gun rental
Breakfast
Lunch
Dinner
Beverages/soft drinks
Cancellation
Price DOES NOT include
Transfer from/to airport
Laundry
Snacks
Alcoholic drinks
Gratuities
Field trophy preparation
Gun permits
Wounding
Wounded animals are counted as killed
Price Includes
Transport on territory
Ammunition
Guiding by PH
Hunting license
Insurance
Gun rental
Breakfast
Lunch
Dinner
Beverages/soft drinks
Price DOES NOT include
Transfer from/to airport
Laundry
Snacks
Alcoholic drinks
Gratuities
Field trophy preparation
Gun permits
Cancellation
Wounding
Wounded animals are counted as killed
Payment
Deposit
50% based on trip price
Deposit deadline: 5 days after booking
Final payment
Paid Onsite
Interested in this hunt? Create a subscription to get offers with the same destination and species
{{ onboarding.step }}
/{{ onboarding.stepsCount }}
{{ onboarding.title }}
{{ onboarding.text }}