390 hunts
68 animals
141

km
to the nearest trip
Calling on map
View bigger map
View bigger map
{{selectedTerritory.size}}
{{selectedTerritory.fenceType}}
{{selectedTerritory.fenceArea}}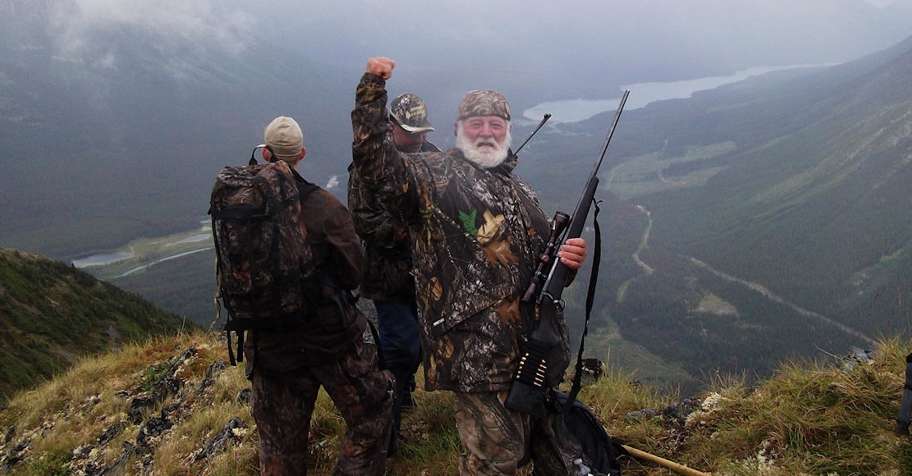 Moose or Caribou 1x1 Hunt, Includes Wolf
Canada
Includes wolf and fishing, $1500 trophy fee for black bear if added Includes first antlered animal (moose or caribou) $4,000 trophy fee for 2nd antlered animal (moose or caribou) Hunting methods include 4×4 from base camp, horseback or fly-in backpack. Black bear can be hunted on any fall hunt on a trophy fee basis. The average antler spread of our moose is 45-55 inches with the occasional one reaching 60 inches. The vastness of our guide territory allows us to offer several different types of moose hunts without sacrificing the quality of the hunt or the quality of the moose. Out of base camp we can offer hunts for moose from 4×4, riverboat, tree-stand or on foot that can be tailored to anyone regardless of age or physical ability. Our caribou rival any in North America for trophy quality; however, we do not have the density in our area to offer too many exclusive caribou hunts. It is our preference to hunt caribou in combination with other species on backcountry horseback hunt. If you wish to hunt caribou as a single species you have to be prepared to spend a lot of time in the saddle traveling the high plateaus and ridges glassing for that big bull. All caribou harvested must be 5 points or better to ensure trophy quality. In the back country we can hunt for moose as a classic mountain horseback hunt or fly in by float plane and hunt moose from a remote drop camp. A deposit of 33% is required to book a trip. A 2nd deposit of 33% plus license and tag funds are due: April 1st for Spring Hunts June 1st for Fall hunts. The remaining balance is due upon arrival in camp. Final payment must be in cash, certified cheque, or wire transfer*. Personal checks will not be accepted as final payment and your hunt will not start until the hunt is paid for in full.
Trip duration: 10 days
Trip available on: 15 August 2019 30 October 2019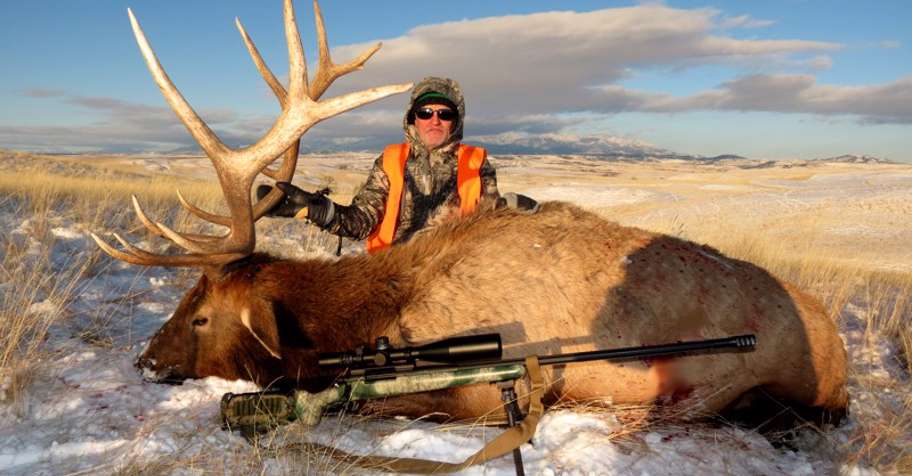 7 Day Combo Elk & Deer Hunt '19
United States
We offer both guided archery and guided rifle elk hunts for trophy class bulls across different resident herds here in Southwestern Montana. With several resident elk herds to hunt it allows us consistant success on key private ranches loaded with irrigated alfalfa fields, timbered ridges, foothills, and river bottom sanctuaries full of big game. Our elk hunting is done on semi-rugged to moderately rolling terrain between 5,000' & 7,000' in elevation. This allows us to offer a rather easy and enjoyable style of elk hunting straight from our main lodge, no horses, no pack trips or wall tents. Our elk hunters have access to private land in one of the best hunting regions in the state of Montana . Generally we can access most areas by 4 x 4 vehicle and then walk by foot to get into areas to glass for these bull elk. Our archery whitetail deer hunting is done from elevated tree stands ranging from 15 feet to 25 feet high. Most shots should come between 10-30 yards. A range finder is also recommended. For rifle hunting - we take up to 8 rifle whitetail deer hunters per year. With this limited number of gun hunters on a vast area of approximately 20,000 acres of private property, we have the luxury to gun hunt several areas in the same day or try to hunt one particular buck. All Combo Hunts are from Saturday to Saturday - arrival on Saturday, departure following Saturday, hunt 6 days Sun - Fri.
Trip duration: 7 days
Trip available on: 2 September 2019 25 November 2019
Interested in Calling trips? Create a subscription to get offers right to your inbox
You might also like