All reviews of 'Leopard's Valley Safaris' (27)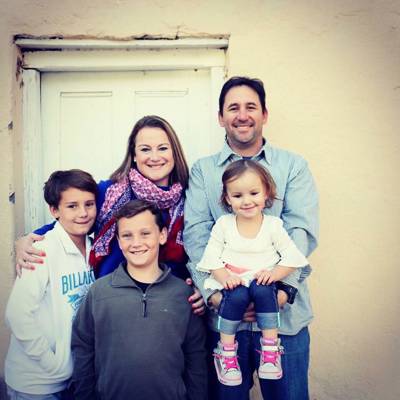 Leopard's Valley Safaris
South Africa
9.8
Review score Based on 27 reviews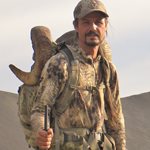 James
United States
10.0

of
Verified review
This review comes from a verified BookYourHunt purchase
Free Range South Africa!
It was a pleasure to hunt with Dave. Not only is it true free range unfenced hunting we had a ball and laughed from pretty much sun up to sundown and then some!
Jim
United States
10.0

of
Can't wait to go back
I liked everything about our stay, the hunting, the hospitality, the food .... as did my wife ...
The hunt with Dave and company was an adventure ..... a vacation, a hunt and some of the best 'dinning out' my wife and I had experienced in many a year ... from the early morning breakfasts to the late evenings out by the fire ring ... sipping on a cold Castle beer ... unforgettable .... enjoyment that only comes two our three times in a lifetime ...... the 'hunting' was exceptional ... I have never hunted with Dave where I didn't get every animal that I wanted ... all trophy quality animals and plentiful enough .....oh yeah, I'm going back ...
Steven
United States
10.0

of
Top of the line hunt and accommodations. Total experience was wonderful. Dave and Nikki are like family.
Hunt was terrific & have been there 3X
Had to leave.
Bill
United States
10.0

of
100% Satisfied
This is a top notch outfitter. The owners are very personable and when you leave consider friends. Dave is on sight coordinating each hunters hunt making sure there is a plan set in place for each day with no down time. The professional hunters are experienced and knowledgeable and put no pressures on you to take shots or shoot animals of lesser quality. There is no trying to upscale you or get more money out of you and when your hunt is over you are more than satisfied with your trophies. The accommodations are awesome and the meals are five star. I have been back three times and have a fourth trip lined up for 2020. I have recommended more than a dozen people to gp there since my first trip and have heard nothing but positive reviews from them all. This place is a must if you are looking for a reputable trustworthy outfitter with competitive pricing.
I had to think hard on this one and the only thing I could come up with that I didn't like was that my hunts had to come to an end :(.
Jacob
United States
9.7

of
Above expected adventure
Dave and Nikki are fantastic host and made the trip very special. Hunting was great every day and we found all targeted animals. Opportunity was 100% for all 3 of us and we all filled our packages plus a couple extra game animals. It was my girlfriend first hunting trip and they helped her tag all 3 of her animals. Nikki also arrange a special night for us were I proposed to her and we become engaged in a very beautiful place. The food was simply amazing and we got to try all of the game we took.
Only complaint would be a couple 2-3 hr long drives from the lodge to hunt other ranches. The Ranches were good and had plenty of game so it was worth the extra drive time.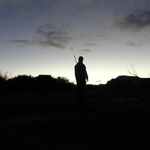 A hunt, not a nature tour
Except for driving to our starting point, we were out of the truck the whole time. The terrain was challenging and beautiful. This was the hunt I wanted, where I went looking for the animals, not waiting for them to come to me. PH Craig Done was knowledgeable, fit, encouraging and personable. I had previously experienced a very disappointing hunt with a different outfitter. Craig gave me a great hunt and some great memories. By the end of the week I was dog-tired, well-fed and happy. This hunt was everything I wanted it to be. Nikki doesn't consider herself a professional chef but her meals were always fantastic. As it happened, I was the only hunter in camp that week, but I never lacked for good conversation and company.
Martin
United States
10.0

of
Excellent Eastern Cape hunt
Extraordinary hunt.Exceptional PH's. Abundant game, yet a significant challenge to get the shot and bag the quarry.A truly African plains game hunt. All of our foursome of hunters filled our bag with above average animals. Dave and his professional colleagues easily handled our foursome plus our wives. Every detail of the hunt and logistics went off without a hitch. Niki was a gracious hostess and insured our wives were well cared for.
Didn't plan a long enough time to hunt with Dave,. It was difficult to leave. so we just had to go back a second time and enjoyed that trip even more.
Paul
United States
9.7

of
Outstanding Experience
We liked everything. The accommodations were excellent, the food was great, and the hunting was good. It was a nice family run operation which we like better than the places that have multiple hunters at the same time. The area was beautiful and we enjoyed great weather and have many great pictures of many animals and the great scenery.
The long flight.
Robert
United States
9.7

of
Excellent hunting experience
Outfitter can easily customize hunt to what kind of game is desired. Has access to lots of different areas depending on what hunter wants to hunt. Excellent accommodations. Friendly and knowledgeable. Very reasonably priced. Very typical South African game hunting on very large private reserves. Excellent starter hunt for first time African hunter.
Robert
United States
9.7

of
A wonderful experience I think about every day
Dave & Nikki are absolutely splendid hosts. Lovely, down to earth and super easy to work with. I've been there with my wife twice - 2012 and 2014. We hunted plains game both times but don't let that fool you! One of the concessions we hunted on has plenty of elephant, giraffe, cape buff and even a few rhino's on it. We enjoyed great dinners, drinks around the campfire, cold and early hunting that lasted through the day. They are able to accommodate just about any kind of hunter. I'm a big spot and stalk hunter and Craig Done (My PH) was happy to accommodate the request. We ran long and hard all day for 10 days straight. All credit given, we found fantastic game in far away places - the top of several peaks and hills. We bumped Cape Buff a couple times (super exciting!) and it's certainly got me thinking of going bigger. The Trackers were wonderful - doing things that amaze me. Keep an open mind and you can definitely learn something special from them all! Staff on the ranch were great - laundry was done nightly. There were always snacks available. My best advice for anyone hunting: Please ask as many questions as you can. If you're not sure, ask! Dave and Nikki were always quick to reply. Oh, and before I forget, don't hesitate to put a day or two of sightseeing on the list. My wife and I enjoyed not only a day in a real African game park (Addo Elephant Park) but on our first trip we actually got to pet lion cubs!
Back in 2012, the breakfasts could have been a little more substantial - and they were as soon as I asked for it. Dave and Nikki are more than accommodating - it's just a matter of asking! You really can't ask for better than that.
Roger
United States
10.0

of
It was a very satiffing hunt & more. It was also a pleasant vacation. We enjoyed the 1st trip so much that we went back & took our oldest grandson with. We are planning on going againg with the rest of the Family. When you leave there, you wish that you could stay longer & start looking forward to returning.
The homey feeling. The rooms & meals. The number & quality of animals. The sightseeing. The whole experience.
Having to leave
Ross
United States
10.0

of
Excellent hunting experience
My Sixth South
Roger
United States
10.0

of
Was very satisfied and happy, made new friends and had a lot of fun
the hunting area is beautiful, the facility is not too big and not too small, friendly, family style, no stress, remote but still had all the good amenities, relaxing, good food, friendship
For a non hunter there is not much to do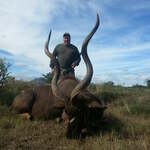 Thomas
United States
10.0

of
Excellent hunting experience
Larry
United States
10.0

of
Worth every dime every time . They go the extra mile to make sure they do everything possible to ensure you have a great stay with them . The staff works hard for you and everyone makes you feel at home .
African Bush TV time with a cool drink in hand and friends
Having to leave.
Ernie
United States
9.3

of
Bucket list bonanza
Great game and accommodations.
Should of stayed longer
John
United States
9.7

of
Awesome African adventure
Dave and his family are super nice people. They were very accommodating from my 80 year old dad to my 10 year old nephew . The food and accommodations were great hunting was awesome.
Nothing
Donna
United States
10.0

of
Treated like Family
Dave and Nicki, our PH, kitchen staff and trackers, all treated us like family and made sure we had an amazing experience on our safari. It was a very secluded setting, with different types of terrain. We had the opportunity to see so many animals, and took some great trophies which were free range. Our safari was tailored to our interests, and Dave made sure we had a hunt of a lifetime. The accommodations and food were outstanding!
Not being able to stay longer.
It was my first trip to Africa and it wants to make me go back
They made us feel at home like we were part of the family. The PH was knowledgeable and made the time spent there fun and we hunted hard made lots of spot and stocks. Saw a lot of beautiful country even though it was the worst drought in years. The meals were home cooked and accommodations were clean and comfortable. Fire arms we rented were accurate and functioned well. Great time we enjoyed ourselves
What not to like
Fun hunt
They had a great variety of Plains game and locations to hunt in the game rich Eastern Cape. I really enjoyed the different properties and all my trophies were excellent quality. The PH I hunted with worked very hard to ensure that I got the best trophies possible. Dave and Nikki were gracious hosts had really enjoyed spending time with them and there family. The accommodations were clean and comfortable.
It was much colder than I expected with frosty weather in the morning and even snow.
Earl
United States
10.0

of
A good place to go
Free range hunting on low fenced working ranches in Eastern Cape, with access to other, high fence but still fair chase areas for special wants. Hunted plains game at and around the home ranch, had a good buffalo hunt in another area, and darted a rhino in another.
Terry
United States
10.0

of
We had a great time in fact I'm booked to go back again. We liked our living quarters and the food was excellent
We liked everything about the hunt
We did not dislike anything excellent job
Matt
United States
9.3

of
Great hunt
I had an excellent 10 day hunt in June with Dave and Niki. My PH was Craig Done who is as likable and professional as they come! We hunted both free- range and a high fence preserve of 35000 acres called Asana Asanti that sits in a banana shaped crater surrounded by big mountains that has to be one of the finest hunting preserves in all of Africa. I only shot a big Impala and baboon there, but to hunt around elephants and Rhinos is pretty special. They have fossils of prehistoric animals and footprints in the rock at a spot in the valley that is really neat. We saw many species, they were not on my list however. For a hunter with a long list this is " hunters heaven ". The main free range ranch is where I shot my cape kudu, big baboon, and a Rowland Ward klipspinger and mountain reedbuck. The driveway into the ranch is nearly 10 miles long! I hunted Aoudad at another 50,000 acre ranch near Queenstown and at a nearby ranch I shot a Rowland Ward steenbok and a big springbok all free-range. Niki is a great cook and you won't leave the table hungry. The rooms are real nice and you will not want for anything. Dave ,Niki, and the PHs Craig and Chris are really fun to spend time with and make a Safari successful. Dave hunts on many ranches owned by relatives and friends to get you the game you desire and not over hunt any one place. He is a real conservationist. Please call me if you have any questions Matt Vejar 209-777 1786.
Their is nothing I disliked except having to leave.
Barry
United States
10.0

of
Owners and PH made you feel at home. And whatever we wanted or needed was always taken care of.
Feeling and treated like part of family
Absolutely no problems
Casey
United States
10.0

of
Awesome hunt
The staff was very friendly and the food was amazing. My PH and tracker worked very hard to tailor my hunt to me.
I honestly cannot think of anything that I did not like
Dustin
United States
10.0

of
Excellent experience start to finish
The entire crew were awesome from start to finish. Dave was very transparent and forthcoming during the planning portion of the hunt. He was very organized and had a clear plan to help me schedule and execute my first African safari. My PH was very patient but determined when glassing and during stalks. He provided clear and achievable expectations for the hunt and was very matter of fact when describing the quality of the animals we were evaluating. This was my first African safari. So, I was naive to what a true "trophy" was in some cases. At the same time, he was very cautious to allow me to make the final decision on passing or taking an animal. The meals were fantastic, the accommodations were second to none, and the experience was 5 star. Even our tracker was great. He taught me several Afrikaans phrases throughout the hunt. The best endorsement I can provide is simply stating my wife and I have already scheduled our second trip back to hunt with our friends there!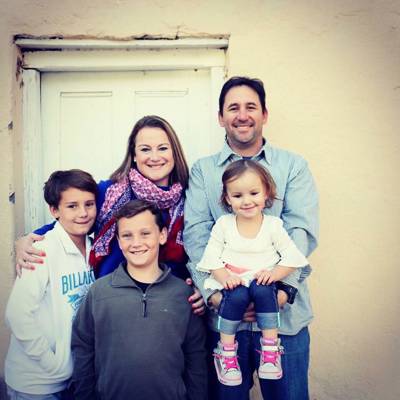 Leopard's Valley Safaris
South Africa
9.8
Review score Based on 27 reviews
Accomodation and hospitality
9.9
Professional hunters / staff
10.0