Online Hunting Show

14 Jan - 13 Feb.

Best deals for 2022-2023!
3 hunts
13 animals
7439

mi
to the nearest trip
Welcome from Toekoms Bow Hunting Safaris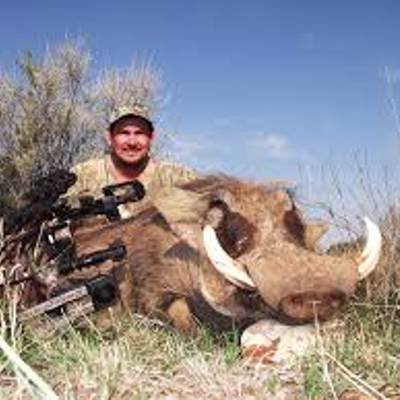 Jannie & Marilize Toekoms Bow Hunting Safaris
The savanna vegetation provides a great opportunity for a successful and memorable hunt, at the best prices. My family has owned the farm for over 50 years, I am not only a capable and qualified master hunting guide, but also intimately familiar with the veld and animal habits and their behavours. This will ensure that you will be exploring the 10 000 hectares farm under my personal attention. The game camp where all the blinds are situated is 2500ha. My wife Marilize will help me make your trip unforgettable with her warmest hospitality and the best cooking!
Toekoms Bow Hunting Safaris on map
Accommodation
{{model.accommodation.name}}
{{model.accommodation.description}}
Facilities: {{facility}}
Toekoms Bow Hunting Safaris
Interested in hunts from this outfitter? Create a subscription to get new offers right to your inbox