Online Hunting Show

14 Jan - 13 Feb.

Best deals for 2022-2023!
6 hunts
18 animals
7424

mi
to the nearest trip
Welcome from Allan Cilliers Hunting Safaris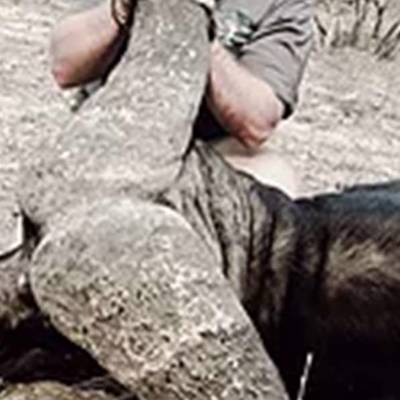 Wayne - professional hunter Allan Cilliers Hunting Safaris
Our policy is to apply the true sense of hunting ethics at all times and to provide excellence in trophy quality! Come as a client, leave as a friend. Come and join us in top class free range hunting. We specialise in hunting with the Ju/Hansi Bushman. Come and experience tracking down game from these amazing hunters. Their bush knowledge and their expertise in animal behaviour is something that cant be explained in words.
Allan Cilliers Hunting Safaris on map
Accommodation
{{model.accommodation.name}}
{{model.accommodation.description}}
Facilities: {{facility}}
Allan Cilliers Hunting Safaris
Interested in hunts from this outfitter? Create a subscription to get new offers right to your inbox