Package price
Package price
$
5,000
for 7 days, 1 hunter,
with

White-tailed deer

included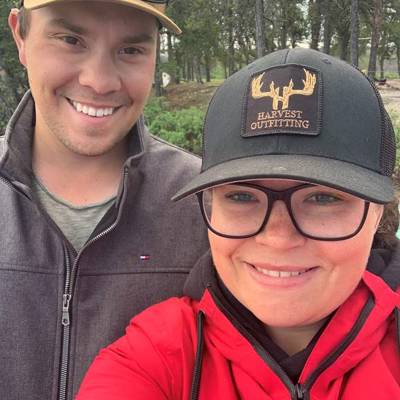 Mattias knuttila. Owner operator Canada

Response rate: 100 %

Response time: within a day
More about us
Our company was established in 2019 and operates in 1 territory.
We offer hands down some of the best whitetail hunting in the world! We are lucky enough to operate in an area where there is thousands of acres of forest bordering farmland. This exceptional habitat holds and maintains huge deer populations. With some great genetics, most of these deep bush bucks have little to no human contact and grow to maximum potential before dying of old age and harsh winter conditions.
At harvest outfitting we put you in the best possible situations to make contact with these mature bucks. With our six day hunt you can expect to have an opportunity at a whitetail of 150+inches with many exceeding 170+ inches. We offer great home cooked meals, a nice cozy farm home, or even camping on the lake with morning fishing trips before you hit the stand. Give us a call and you won't be disappointed!
Membership of associations

About this hunt
This is a hunt for the hunter that is willing to work hard. Having an opportunity to harvest a book whitetail in a truly unique WMU, where some of the largest whitetail in Alberta are taken.
Guided (Regular trip)
Hunting From a Blind
Hunting season: 1 Nov 2023 - 30 Nov 2023
Success rate
75% depending on how patient client is. Target bucks are 150"+
OTC Tag available
Where you will hunt
Territory
This zone is huge! It's got farmland, Tons of water and sloughs, big timber full of poplar and spruce trees. Low lying lands and big hills. This is fun country to hunt.
Fence type: Not fenced
Territory size: 100,000+
Operating since: 2019 year
Structure by elevation
Plains: 60%
Hills: 40%
Structure by landscape
Fields/Bush: 15%
Forest: 50%
Agricultural lands: 35%
Where you will stay
Lodge
Lake home (lodge) with the comfort of home cooked meals and everyday amenities. With evenings around the fire or watching the game on tv. As well as a private cabin that sleeps 3.
Not on territory, 10- 45 min
Facilities: Wi-Fi Internet Bathroom In-suite shower Fridge Laundry Electricity Sauna Quad biking
How to get there
Navigation guidelines
Please contact and we will make sure that arrangements are made to fully accommodate the hunter to ensure the best possible experience.
Nearest airport: Edmonton international airport
Distance from airport: 300km
Transfer from airport: No
Transfer from railway: No
Other information
Gun rental: No
Vaccination required: No
Terms
Price Includes
Accommodation
Transport on territory
Guiding by PH
Field trophy preparation
Trophy measurement
Breakfast
Lunch
Dinner
Snacks
Beverages/soft drinks
Cancellation
deposit non refundable, hunts are transferable
Price DOES NOT include
Insurance
Gun permits
Gun rental
Tips
Alcoholic drinks
Laundry
Ammunition
Transfer from/to airport
Hunting license
Wounding
Price Includes
Accommodation
Transport on territory
Guiding by PH
Field trophy preparation
Trophy measurement
Breakfast
Lunch
Dinner
Snacks
Beverages/soft drinks
Price DOES NOT include
Insurance
Gun permits
Gun rental
Tips
Alcoholic drinks
Laundry
Ammunition
Transfer from/to airport
Hunting license
Cancellation
deposit non refundable, hunts are transferable
Wounding
Payment
Deposit
$
{{model.tourPrice.deposit | currency:"":0}}
Deposit deadline: 7 days after booking
Payment options provided by outfitter:
Final payment
Paid Onsite
Payment options provided by outfitter:
Interested in this hunt? Create a subscription to get offers with the same destination and species
{{ onboarding.step }}
/{{ onboarding.stepsCount }}
{{ onboarding.title }}
{{ onboarding.text }}