6 hunts
1 animal
3895

mi
to the nearest trip
Welcome from Coto de Sotuélamos, S.L.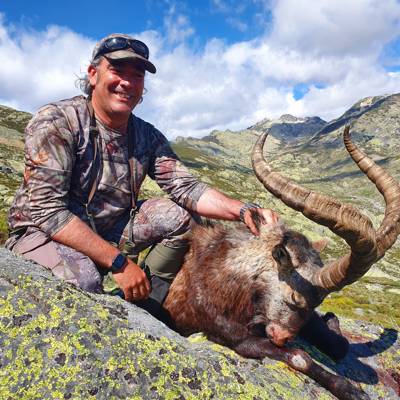 Hugo, Owner Coto de Sotuélamos, S.L.
Dear hunter friends, my name is Hugo Bermejo, I'm a hunter and nature lover, I'm also the owner and administrator of the hunting company and hunting reserve, one of the best places in Spain and in the World for hunting red partridges. Throughout these years I've turned my hobby, which began when I was barely five years old and accompanied my father on hunting trips to this day, into a profession. My work team and I will be delighted to receive you in our house, which we want to be your home too, so that you can enjoy some unforgettable days hunting our red partridges. Best regards and I hope to see you soon.
Territories
{{ $ctrl.territory.name }}
| | |
| --- | --- |
| Territory size: | {{ $ctrl.territory.size }} |
| Fence type: | {{ $ctrl.territory.fenceType }} |
| Languages: | {{ $ctrl.territory.languages }} |
| Species: | {{ $ctrl.territory.species.join(', ') }} |
{{ $ctrl.territory.huntsCount }}
Interested in hunts from this outfitter? Create a subscription to get new offers right to your inbox