3 hunts
3 animals
1971

km
to the nearest trip
Welcome from Cast and Blast Outfitters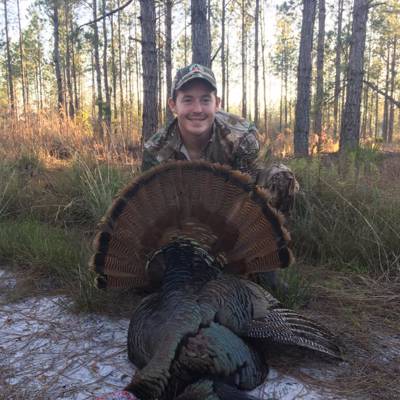 Carl- Owner/Operator Cast and Blast Outfitters
We are a full-service outdoor outfitter providing premier hunting and fishing experiences for all levels of hunters regardless of age. Whether it is your first time in the woods or you are a seasoned hunter, we are here to provide a South Florida hunting experience you'll never forget. We pride ourselves on providing free range hunting for Hogs, Osceola Turkey, Alligators and Ducks. We also provide world class fishing trips in Lake Okeechobee and throughout Glades County. If you are looking for a truly memorable trip while enjoying the Florida outdoors, we are here to help.
Cast and Blast Outfitters on map
Top hunts
Duck Hunting
United States
We offer duck hunting on Lake Okeechobee and surrounding private wetlands in Glades and Okeechobee Counties. Most hunts are conducted from duck boats fully equipped with comfortable seating, decoys and blinds. We also hunt in float boxes or in the water with waders based on conditions. We strive to keep current tabs on the ducks and their movements by scouting throughout the entire season to maximize our client's success on the water! Looking to finish your UWC North American Waterfowl Grand Slam? We offers trips specifically targeting Florida's elusive Mottled and Tree Ducks (Black Belly and Fulvous) upon request at no additional charge! Hunt duration recommendation for each species: -Mottled Duck - 2 Hunts/1 Day -Black Belly Whistling Duck - 6 Hunts/3 Days -Fulvous - 14 Hunts/7 Days Morning Departure (5:00AM) / Afternoon Departure (2:00PM) - 4 Hour Trip
Trip duration: 1 day
Hunting season: 1 Sep 2020 1 Jan 2022
Package price
$

225
for 1 day, 1 hunter
Hog Hunt
United States
We offer hog hunting on over a thousand acres of private land in Okeechobee. Hogs are classified as a nuisance animal and have overrun South Florida, so you will have your pick of the boar or sow you want!
Trip duration: 1 day
Hunting season: 1 Jan 2020 1 Jan 2022
Package price
$

600
for 1 day, 1 hunter
Discounted Priv. Land Alligator Hunt
United States
Our trophy alligator hunts are an experience you are sure to never forget. We can either help you fill your public land tags ($900/night) or provide private land tags to harvest a mature alligator. The majority of our hunts are conducted from an Air Boat or Swamp Buggy by spot and stalk, first locating the alligators then approaching them for the kill. All equipment is included and the only thing you need to bring is your over the counter alligator license (Resident/Non-Resident Alligator Trapping Agent License - $53)! Our private land alligators can be harvested by the weapon of choice of the hunter - public land hunts are usually harvested using a combination of crossbows, harpoons, snatch hooks and a bangstick. Our private land alligator hunts have consistently provided a 100% harvest opportunity, and we are so confident you will get a trophy alligator we offer a No-Harvest, No-Pay Guarantee! Under 10ft - $1700 10ft and Over - $2700 Public Land Hunt with Tags Provided by Hunter-$900 per Night (No Trophy Fees)
Trip duration: 1 - 3 days
Hunting season: 1 Jan 2020 1 Jan 2022
Price from
$

1,700
for 1 day, 1 hunter
Cast and Blast Outfitters
Interested in hunts from this outfitter? Create a subscription to get new offers right to your inbox