Price from
Price from
$
49,500
for 16 days, 1 hunter,
with

Bongo

Forest sitatunga

included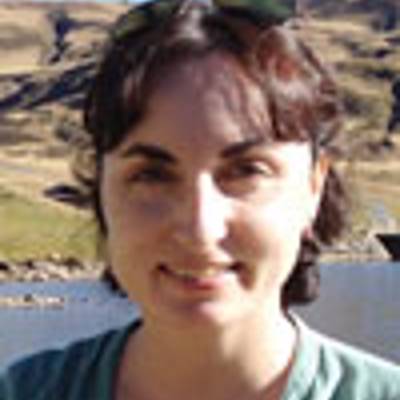 Raquel Cameroon

Response rate: 100 %

Response time: within a day
More about us
Our company was established in 1997 and operates in 8 territories.
Let us introduce you to two kinds of truly African hunts: forest and savannah. Since 1997, we have been offering outstanding hunts in four safari camps in Cameroon. Our savannah areas are located in the North of Cameroon, between the National Parks Boubandjida and La Benoue. You can expect to run out of a sudden into the famous Lord Derby Eland as well as a herd of elephants, western roans, northwestern buffalos and a lot of different antelopes - species that you can only find in very few countries throughout Africa!
We are the biggest hunting company in Cameroon with more than one million ha of hunting territory. Therefore, we have more trophies and can provide better success than anybody else - as hunters can move from one area to another during their safari, looking for the best opportunities due to the fact that some camps are better suited for some species then others.
About this hunt
This hunt is on 1 x 1 basis. Each professional hunter has his own vehicle and a team of trackers and porters. All safaris are scheduled with a maximum of two hunters per camp at the same time. On our 16-day safari, days 1 and 16 are transfer days. This means, there are 14 full days of hunting with some possible hunting on arrival and departure days.
Guided (Regular trip)
Rifle Hunting Stalking Bow Hunting
Hunting season: 11 Mar 2024 - 30 Nov 2024
Where you will hunt
Territory
A new camp which was re- constructed in 2008, with impressive waterfall views, this area has been hunted since 2009 and holds excellent elephant, sitatunga and buffalo.
Fence type: Not fenced
Territory size: 100 000 ha
Languages spoken by staff: English Spanish
Operating since: 1997 year
Structure by elevation
Plains: 50%
Hills: 50%
Structure by landscape
Forest: 100%
Entertainment services
Excursions Fishing
Where you will stay
Camp
Everything you need to rest and sleep
Facilities: Ensuite shower Electricity
How to get there
Navigation guidelines
Charter flight from Douala to Lokomo. Fare: depends on the number of passengers sharing the flight. Normal cost for this share would be 2.500€ per person each way. About two days driving from Douala (but better Yaounde) to camp - car fare: €2,500 round trip. No other way.
Nearest airport: Duala
Distance from airport: 1000 km
Transfer from airport: Yes
Transfer from railway: Yes
Other information
Gun rental: Yes
Vaccination required: Yes
Vaccination details: Yellow fever certificate/ vaccine is required by the Cameroon Government Preventative, malaria medicine is recommended
Terms
Price Includes
Accommodation
Transport on territory
Guiding by PH
Field trophy preparation
Trophy measurement
Breakfast
Lunch
Dinner
Laundry
Beverages/soft drinks
Airports assistance upon arrival and departure
Use of additional semi-permanent fly-camp;
Preparation of trophies for shipment
Cancellation
Deposit is non-refundable
Price DOES NOT include
Big hunting license: 1.650 €. (Allows for taking of 2 different species from group A (dwarf buffalo, elephant, bongo, sitatunga) and 4 from group B (giant forest hog, bushpig, Peter's duiker) or C (duikers, Bate's pygmy antelope, python).
Small hunting lisence allows for all species from group C (none from A and B) - 800 €
Pre-taxidermy, packing & wrapping, transport until Douala, storage until the shipping agent takes care of the trophies: animals included in one big license: 975 €; medium license only: big and small license: 1.250 €
Full skins animals from group A: 100€ each (except for elephant parts or full skin, which will be more costly, depending on the individual case)
Charter flights Douala-camp round trip or domestic flights;
Possible renting of rifles and ammunition.
Personal expenses of any sort.
Gratuity for staff & PH;
Any kind of insurance.
Community anti-poaching fee of 10% of the trophy fees
Wounding
Price Includes
Accommodation
Transport on territory
Guiding by PH
Field trophy preparation
Trophy measurement
Breakfast
Lunch
Dinner
Laundry
Beverages/soft drinks
Airports assistance upon arrival and departure
Use of additional semi-permanent fly-camp;
Preparation of trophies for shipment
Price DOES NOT include
Big hunting license: 1.650 €. (Allows for taking of 2 different species from group A (dwarf buffalo, elephant, bongo, sitatunga) and 4 from group B (giant forest hog, bushpig, Peter's duiker) or C (duikers, Bate's pygmy antelope, python).
Small hunting lisence allows for all species from group C (none from A and B) - 800 €
Pre-taxidermy, packing & wrapping, transport until Douala, storage until the shipping agent takes care of the trophies: animals included in one big license: 975 €; medium license only: big and small license: 1.250 €
Full skins animals from group A: 100€ each (except for elephant parts or full skin, which will be more costly, depending on the individual case)
Charter flights Douala-camp round trip or domestic flights;
Possible renting of rifles and ammunition.
Personal expenses of any sort.
Gratuity for staff & PH;
Any kind of insurance.
Community anti-poaching fee of 10% of the trophy fees
Cancellation
Deposit is non-refundable
Wounding
Payment
Deposit
50% based on daily rate
Deposit deadline: 15 days after booking
Final payment
Paid Onsite
Interested in this hunt? Create a subscription to get offers with the same destination and species
{{ onboarding.step }}
/{{ onboarding.stepsCount }}
{{ onboarding.title }}
{{ onboarding.text }}