59 hunts
4 countries
11,585

km
to the nearest trip
Where to hunt African Wild Cat
African Wild Cat is a small feline that looks pretty much a large domestic cat. It is mostly sandy colored with pale stripes and spots and big ears, and feeds on mice, birds, lizards and insects, but may occasionally kill bigger rodents, and very young kids of domestic sheep and goats and smaller antelopes. In fact, the African Wild Cat is the ancestor of the domestic cat. A number of subspecies are recognized, and grouped geographically into Asiatic, Near Eastern, and South African. It's the African subspecies that are an object of hunting. You can legally hunt an African Wild Cat in Ethiopia, Namibia, South Africa, and Zimbabwe.
Price distribution
African Wild Cat is one of the most affordable African trophies. The shooting fees can be as low as $250. With daily rates included, the total price for an African Wild Cat hunt would start from $1,000. Few people will go to Africa, however, to hunt just one species, and for most people African Wild Cat hunting comes as one of the species in a 'plains game' package. Special night hunting packages, that provide the best chance to harvest a African Wild Cat, along with other night dwellers such as Serval and Caracal, are priced from $4,000.
Special offers
Learn more from our blog story
Felines are perhaps the most successful predators among mammals. More species of felines exist than of canines. When most hunters think about hunting cats, they think either about big cats, like Lion, Leopard and Cougar, or the more familiar species like Bobcat or Lynx. But there are a number of small felines that call Africa home, too. Read about what they are and how to hunt them.
February 28, 2019 Small Felines. Part II: Africa
When to hunt African Wild Cat?
There isn't a magic period when African Wild Cat hunting is better than at other times. The small feline is usually hunted in the course of a general 'plains game' hunt. Opportunities for such hunts exist all year, but the period from November to March is usually too wet and hot for comfortable plains game hunting.
African Wild Cat is nocturnal, and if legal, calling at night, with night sights or artificial light, is perhaps the most efficient way of Caracal hunting. Some South African outfitters hold a special license for and specialize in such hunts. In South Africa, where you don't need to have an African Wild Cat license at hand before the hunt, the cat can be hunted if an opportunity presents itself.
All types (8)
Why hunt African Wild Cat?
All hunts (59)
If you look up the major conservation threats for any small feline in Africa, including African Wild Cat, you'll see that they are illegal hunting for their beautiful fur, habitat loss, and retaliatory or preventive killing for perceived threat to domestic animals. You will also see that hunting concessions help combat all the three evils. They fight illegal harvest in all forms, protect wilderness from logging and conversion into farms and pastures, but most importantly, they give value to wildlife for the locals. But that only works if the species has value – that is, can be hunted. It shouldn't overshadow the fact, however, that these small felines are a very challenging hunting quarry in their own right.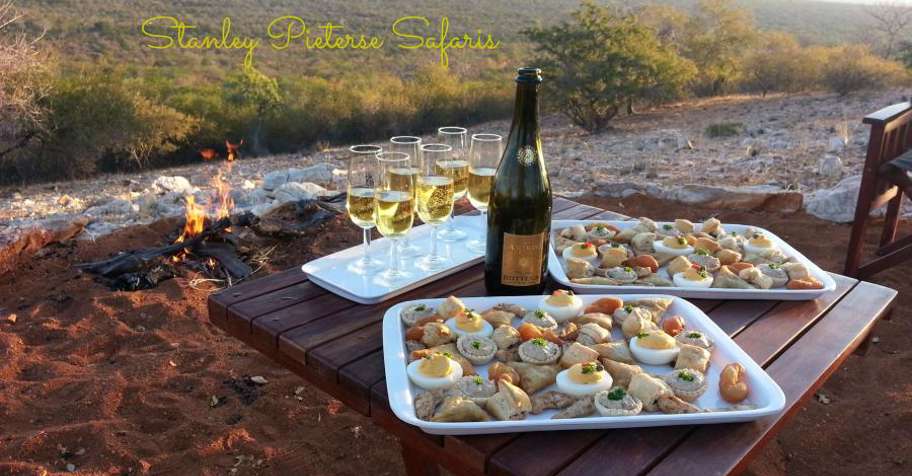 Plains Game Safari 1x1 '19
South Africa
Our team of dedicated, licensed and highly experienced Professional Hunters, trackers and skinners, will guide, assist and attempt to educate you every step of the way. Together, the team has guided clients armed with rifle and bow to more than 50 species of game. You will arrive as a client and you will leave as a friend, with memories that we will all treasure forever. We utilize a fleet of new, well-maintained, fully equipped 4x4 hunting and utility vehicles. Our vehicles all have radio communication to keep in contact with the camp and each other. The majority of shots are taken between 100-200 yards.
Trip duration: 3 - 14 days
Trip available on: 1 March 2019 30 November 2019
Central Namibian Plains Game 1x1 '19
Namibia
We offer you guided hunting safaris on our exquisite game ranch just south of Windhoek, Namibia. There are 25 species of plains game on 60 000 acres of privately owned land, making this game ranch the perfect location for plains game hunting. To ensure the ultimate hunting experience combined with appreciating the unique Namibian environment we recommend planning your hunting trip to last around 10 to 12 days (hunting season starts on 1 February and ends on 30 November). Our policy of not taking double bookings can make your dream come true of being the only hunter/group on 94 square miles / 243 square km free range. Together with a success rate of 90% of the hunting trophies acquired on the ranch qualifying for gold medals according to the Namibian quality control system hunters are guaranteed of a successful hunting safari. A typical hunting day will start bright and early before sunrise with a hearty breakfast buffet. The hunting method employed is spotting and stalking. (recommended rifles - .270 thru to .300). Depending on the success of the hunt, lunch will be served either at the lodge or on the plains as not to interrupt the progress made on the hunting safari. Hunting will continue into the afternoon if so desired by the guests or visit the cheetahs and attend a cheetah feeding. For Leopard and Cheetah hunt minimum of 14 hunting days required. There is no minimum hunting days requirement but we recommend 7 hunting days. The daily rate fee applies if the booking takes place in the month of May-June-July-August -Sept. Please inquire for available days!
Trip duration: 5 - 16 days
Trip available on: 1 March 2019 30 September 2019
Interested in this animal? Create a African Wild Cat subscription to get offers right to your inbox