1 Jagd
1 Wildart
3900

Mi
bis zum nächsten Jagdrevier
Welcome from JAVIER ZANDIO S.L.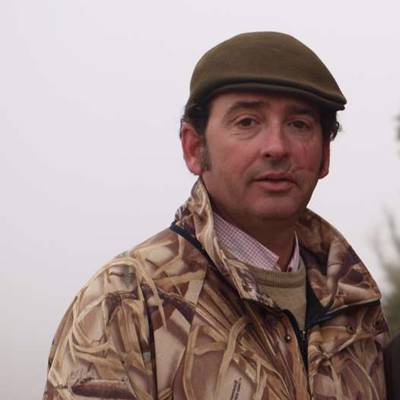 Kico, owner. JAVIER ZANDIO S.L.
Thank you for your interest in hunting with us! Our company was stablished in 1988 and operates in 7 states under the same territory. Hopefully we have answered all your questions in the following information provided. Being a big hunter myself, my goal is to provide you with the best service possible. Therefore, do not hesitate to contact us for any further information regarding our offer.
Reviere
{{ $ctrl.territory.name }}
| | |
| --- | --- |
| Reviergröße: | {{ $ctrl.territory.size }} |
| Umzäunung: | {{ $ctrl.territory.fenceType }} |
| Languages: | {{ $ctrl.territory.languages }} |
| Wildarten: | {{ $ctrl.territory.species.join(', ') }} |
{{ $ctrl.territory.huntsCount }}
Interessiert an Jagden dieses Jagdanbieters? Erstellen Sie ein Abonnement, um neue Angebote direkt in Ihren Posteingang zu erhalten