1x1 Plains Game Safari 10 days
Tagesrate
Tagesrate
$
5,250
für 10 Tage, 1 Jäger
Trophy fee is not included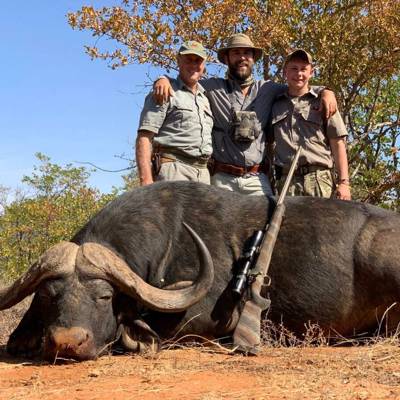 Howard Knott - Owner Südafrika
More about us
Unser Unternehmen wurde 1974 gegründet und betreibt 1 Revier.
One of the first established game ranches in South Africa and has been delivering quality hunting to international clients since 1974. The game ranch has over 55 000 acres of pristine hunting ground in the Great Limpopo Valley, covering large plains with some mountainous and woodland regions. We limit hunting activity to just 40 hunters per year and operate on an exclusive basis only.
We are a family run organisation that takes great pride in the relationship between wildlife conservation and ethical trophy hunting. Most of our clients are repeat clients, which is testimony to the standard of our facilities, customer service and trophy quality.
This price includes:
Trophy is NOT included. Please select species from the price list to see the final price.
Other services: Trophäenbearbeitung
Membership of associations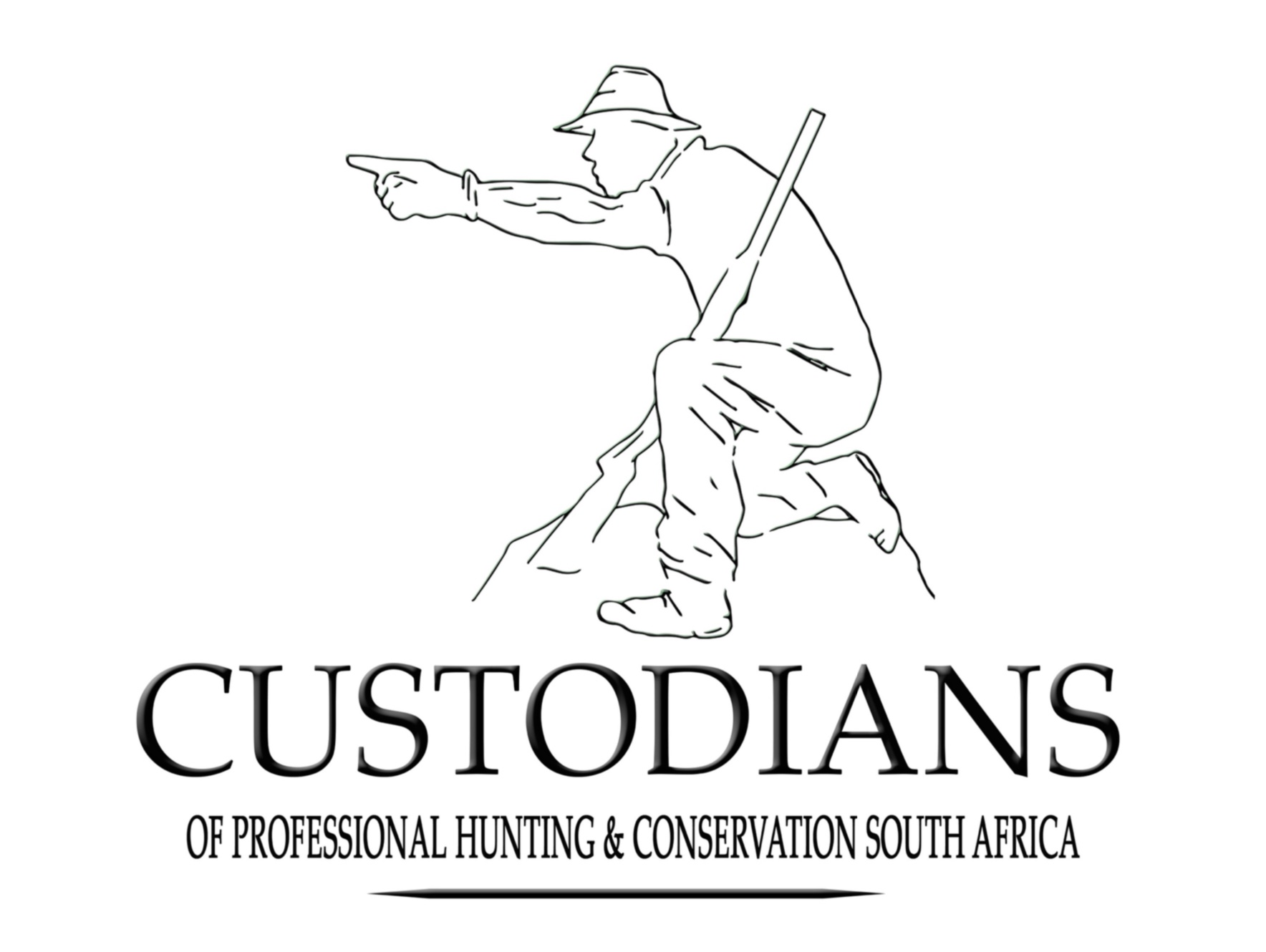 Über diese Jagd
A plains game hunt includes some of the most iconic trophies in Africa. The family operation offers plains game hunting in their privately owned hunting territory. The hunt requires at least 10 days for one hunter. We are dedicated to fair chase hunting.
Geführt (normale Jagdreise)
Pirschjagd Tarnjagd Bogenjagd
Jagdsaison: 1 Mrz 2023 - 30 Nov 2023
Wo werde ich jagen
Jagdgebiet
Located in Northern Limpopo and covers 50 000 acres pristine hunting ground. Plains make up the majority of the Reserve with scattered mountainous and woodland regions.
Umzäunung: umfriedet
Reviergröße: 50 000 acres
Gesprochene Sprachen: Englisch
Jagdbetrieb seit: 1974 Jahr
Gelände
Ebene: 70%
Hügelland: 30%
Landschaft
Grasland/Buschland: 100%
Unterhaltungsangebot
Tontaubenschießen Exkursionen Fischen Schießanlage Game Drives Guided eco-educational walks Helicopter rides Tontaubenschießen Flugwild Bird watching Star lit bush dinner
Wo werde ich wohnen
Tshipise camp
Our luxury accommodation is perfect for discerning hunters seeking a game hunting lodge equipped with modern, up market facilities. All luxury bedrooms are en-suite and laundry is done on a daily basis, so no need for over packing. Accommodations are all luxurious thatched roof rondavels or lodge facilities. The lodge has a swimming pool and a deck overlooking a water hole where guests can watch evening animal activity while enjoying a sundowner. All meals and drinks are included in the package, our chef serves up traditional African cuisine often using the fresh meat from your hunt.
Einrichtungen: Internet Bad Ensuite shower Kühlschrank Wäscheservice Safe Telefonverbindung Elektrizität Schwimmbad Reiten!
Anreise
Wegbeschreibung
Our hunting areas are situated in the Limpopo Province not too far from the towns of Alldays and Musina. We are easy to reach by Road, Commercial Airline or Charter Flights, both camps have airstrips within 1 km of each camp.
Nächstgelegener Flughafen: Polokwane
Entfernung vom Flughafen: 2 hours
Flughafentransfer: Ja
Bahnhofstransfer: Nein
Weitere Informationen
Waffen-Verleih: Ja
Schutzimpfung erforderlich: Nein
Bedingungen
Im Preis inkludiert
Unterkunft
Transport im Revier
Flughafentrasfer
Pirschführung
Trophäen-Vermessung
Jagdlizenz
Waffen-Verleih
Frühstück
Mittagessen
Abendessen
Wäscheservice
Snacks
Getränke und Erfrischungsgetränke
Alkoholische Getränke
Services of a Professional Hunter and use of a 4x4 vehicle
Trackers, Skinners and Camp Staff
Accommodation, catering and laundry
Liquor in moderation
License Fees on Trophies
Value Added Tax
Stornierung
Anzahlung ist nicht rückerstattungsfähig
NICHT im Preis inkludiert
Air Charters.
Waffen-Verleih und Munition
Gratuities to PH's, Camp Staff, Trackers and Skinners.
TROPHIES TAKEN OR WOUNDED.
Secretarial, Telephone and Telefax Charges.
Transfer fee from Polokwane to hunting areas @ $350 round trip per vehicle.
Trophäenvorbehandlung
Anschweißen
Im Preis inkludiert
Unterkunft
Transport im Revier
Flughafentrasfer
Pirschführung
Trophäen-Vermessung
Jagdlizenz
Waffen-Verleih
Frühstück
Mittagessen
Abendessen
Wäscheservice
Snacks
Getränke und Erfrischungsgetränke
Alkoholische Getränke
Services of a Professional Hunter and use of a 4x4 vehicle
Trackers, Skinners and Camp Staff
Accommodation, catering and laundry
Liquor in moderation
License Fees on Trophies
Value Added Tax
NICHT im Preis inkludiert
Air Charters.
Waffen-Verleih und Munition
Gratuities to PH's, Camp Staff, Trackers and Skinners.
TROPHIES TAKEN OR WOUNDED.
Secretarial, Telephone and Telefax Charges.
Transfer fee from Polokwane to hunting areas @ $350 round trip per vehicle.
Trophäenvorbehandlung
Stornierung
Anzahlung ist nicht rückerstattungsfähig
Anschweißen
Payment
Anzahlung
50% basierend auf Tagesrate
Anzahlung: 14 Tage nach der Buchung
Restzahlung
Paid 14 days nach Beendigung der Jagdreise
Bewertungen (1)
Verifizierte Bewertung
Diese Bewertung stammt aus einem bestätigten BookYourHunt-Kauf
6 Jun 2016
Perfect destination for family safari
Luxury accommodation and great hunting property. Howard and his wife organized everything perfectly
Interessiert Sie diese Jagd? Erstellen Sie ein Abo um Angebote für die gewünschte Wildart und das Reiseziel zu erhalten
{{ onboarding.step }}
/{{ onboarding.stepsCount }}
{{ onboarding.title }}
{{ onboarding.text }}