Preis ab
Preis ab
$
2,446
für 1 Tag, 1 Jäger,
with

Damhirsch

included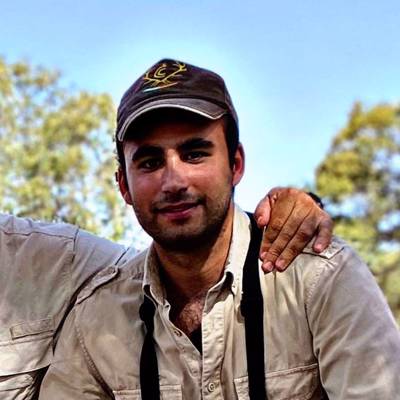 Beltrán Valenzuela Martínez, Manager Spanien
More about us
Unser Unternehmen wurde 2009 gegründet und betreibt 5 Reviere.
Spain is one of the most wonderful countries for hunting, tourism and its food. We will be happy to help you fulfill your dreams in the best conditions.
I will personally take care of preparing an unforgettable trip that you will always remember.
*This is an approximate price in the selected currency. Actual price of the trip is
€

2,300
Über diese Jagd
With us it is possible to hunt a top class fallow deer , because we have fantastic hunting area where you can carry out a stalking that we guarantee will never fall into oblivion. For fallow deer hunting, we offer both open hunting in our wonderful hunting grounds and estates, and closed hunting in our exquisite and exclusive estates where good management has led us to obtain the best class of this species. The fallow deer is a unique species in Spain. Its uncommon essence and its great peculiarity, make every hunter want to get a trophy of this magnificent species at some point in his life. Its curious antlers make some people fall in love with it and, in spite of not being one of the most hunted species in our country, hunting this precious animal is full of value.
Geführt (normale Jagdreise)
Büchsenjagd Pirschjagd Bogenjagd
Jagdsaison: 18 Aug 2023 - 1 Mrz 2024
Die beste Zeit für die Jagd: 1 Sep 2023 - 23 Feb 2024
Success rate
100% Success
Wo werde ich jagen
Jagdgebiet
Amazing territory to hunt oldest animals
Umzäunung: teilweise umfriedet
Umfriedetes Gebiet: 2000 Hct
Reviergröße: 4000 Hct
Gesprochene Sprachen: Englisch Spanisch
Jagdbetrieb seit: 2006 Jahr
Gelände
Ebene: 70%
Hügelland: 10%
Gebirge: 20%
Unterhaltungsangebot
Exkursionen Fischen Schießanlage
Wo werde ich wohnen
Iberian Mouflon
Our unmistakable, ultra-modern silhouette is a Cordovan icon. Hotel Eurostars Palace, located on the border between the new town and old centre of Cordoba, has an unbeatable location, with design and facilities to make it, quite possibly, the best hotel in the city. Luxury. Avant-garde. Design. Supreme quality. These are the features of a five-star hotel that characterises a city. A city with a thousand-year-old history, which looks to the future with new trends and contributions. The unique Eurostars Palace building, constructed in 2008, is the work of architects Fernández Trapa de Isasi and Alfonso Casares Ávila. Its eye-catching, curved façade is made of perforated iron, which allows for very bright bedrooms and common areas. The interior design touches on every last detail of the building interior.
Einrichtungen: TV Internet Bad Ensuite shower Kühlschrank Wäscheservice Safe Telefonverbindung Elektrizität Solarstrom Sauna, Exkursionen, Sightseeing-Touren zu Kulturdenkmälern und archäologischen Stätten, naturheilende Thermalquellen zur Reinigung von Körper und Geist Schwimmbad
Anreise
Wegbeschreibung
#mouflon #huntinginspain #spain #monteria #capra #goat #spanishhunt
Nächstgelegener Flughafen: Seville Malaga
Entfernung vom Flughafen: 1 Hour
Flughafentransfer: Ja
Bahnhofstransfer: Nein
Weitere Informationen
Waffen-Verleih: Ja
Schutzimpfung erforderlich: Nein
Bedingungen
Im Preis inkludiert
Unterkunft
Transport im Revier
Flughafentrasfer
Munition
Pirschführung
Trophäenvorbehandlung
Waffen-Verleih
Frühstück
Mittagessen
Abendessen
Snacks
Getränke und Erfrischungsgetränke
Stornierung
If the reservation is cancelled, the deposit is not returned
NICHT im Preis inkludiert
Versicherung
Waffenbesitzkarte
Jagdlizenz
Trophäen-Vermessung
Trinkgelder
Alkoholische Getränke
Wäscheservice
Anschweißen
Animal Wound. Animal to pay. But we are members of Aepes. Always the dogs found our animals
Im Preis inkludiert
Unterkunft
Transport im Revier
Flughafentrasfer
Munition
Pirschführung
Trophäenvorbehandlung
Waffen-Verleih
Frühstück
Mittagessen
Abendessen
Snacks
Getränke und Erfrischungsgetränke
NICHT im Preis inkludiert
Versicherung
Waffenbesitzkarte
Jagdlizenz
Trophäen-Vermessung
Trinkgelder
Alkoholische Getränke
Wäscheservice
Stornierung
If the reservation is cancelled, the deposit is not returned
Anschweißen
Animal Wound. Animal to pay. But we are members of Aepes. Always the dogs found our animals
Payment
Anzahlung
30% basierend auf die Jagdreise
Anzahlung: 10 Tage nach der Buchung
Restzahlung
bezahlt vor Ort
Interessiert Sie diese Jagd? Erstellen Sie ein Abo um Angebote für die gewünschte Wildart und das Reiseziel zu erhalten
{{ onboarding.step }}
/{{ onboarding.stepsCount }}
{{ onboarding.title }}
{{ onboarding.text }}