453 hunts
2 countries
11585

km
to the nearest trip
Where to hunt Blesbuck
Blesbuck, or Blesbok, is an antelope that is native to the southern part of the Afrcian continent. This is a medium sized antelope with beautiful dark brown color and a white 'blaze' spot on the forehead, which inspired its name. In addition to Common Blesbuck hunts, some outfitters also offer to hunt its color phase variants, Yellow and White Blesbuck.To hunt Blesbuсk, go to South Africa or Namibia.
Price distribution
The shooting fee for Common Blesbuck can be as low as $200 for cull/biltong hunts, and $300-$400 for a trophy animal. Package deals that include Common Blesbuck start at just over $1,500 for 2-3 trophies and hunting days, and average about $6,500 for 6-8 night, 5-7 trophy hunt. Color phase Blesbuck are a bit more expensive. Their prices are in the range of $600-$1,000 for the White and $1,500 for the Yellow Blesbuck. Do not forget to add daily rates to the trophy fee to get the complete price of the hunt.
Special offers
Learn more from our blog story
What are the most popular trophies? What is included in the "daily rates"? Do I have to tip the team? How about taxidermy? Is there anything else I should budget for? Hunters who are only considering their first hunt in Africa have many questions, but the financial one is among the most important. Here you will find all the basic info you need for planning your first safari.
August 17, 2017 All said and done: What's the bottom line for an average South African hunt?
When to hunt Blesbuck?
Opportunities to hunt Blesbuck exist year round, although hunting is closed in Namibia in December and January, and these months may be too hot for hunting in the northern areas of South Africa. The best time for trophy hunting for Blesbuck is the rut, when bigger dominant rams are easier to identify. The rut usually occurs from March to May.
Spot-and-stalk is the preferred method of Blesbuck hunting, although it's an open question whether spotting a suitable male or stalking in range is harder. Like with many other African antelopes, Blesbuck herds are divided into family (containing mostly ewes and lambs) and bachelor. Old males usually hang out alone, except during the rut, when they protect their territory and try to assemble a herd of females around them for breeding. Rams and ewes are similar in appearance, and both carry horns. A ram is usually bigger, and its horns are longer, but it often takes a trained eye to see the different. Blesbuck prefer highveld plains and open grasslands, where approaching them can be quite a challenge . These antelopes are grazers and do not venture far from sources of water, so hunting from a blind over a waterhole is a viable alternative to spot-and-stalk.
Why hunt Blesbuck?
All hunts (453)
Blesbuck is rarely the first antelope that Europeans and North Americans think about, overshadowed by other species such as Kudu, Impala and Eland. But South African and Namibian hunters hold Blesbuck in high esteem - it's one of the three most popular antelopes to hunt for biltong and skins. With trophy and sport hunters, according to one survey, it's the fifth most popular trophy in South Africa. This antelope is as graceful as it is widespread. The striking contrast between dark skin and white 'blaze' on the muzzle will make for an impressive trophy mount that will serve as a symbol and a memory of an African hunting adventure.
Promo Central Namibian Plains Game 1x1
Namibia
We offer you guided hunting safaris on our exquisite game ranch just south of Windhoek, Namibia. There are 25 species of plains game on 60 000 acres of privately owned land, making this game ranch the perfect location for plains game hunting. To ensure the ultimate hunting experience combined with appreciating the unique Namibian environment we recommend planning your hunting trip to last around 10 to 12 days (hunting season starts on 1 February and ends on 30 November). Our policy of not taking double bookings can make your dream come true of being the only hunter/group on 94 square miles / 243 square km free range. Together with a success rate of 90% of the hunting trophies acquired on the ranch qualifying for gold medals according to the Namibian quality control system hunters are guaranteed of a successful hunting safari. A typical hunting day will start bright and early before sunrise with a hearty breakfast buffet. The hunting method employed is spotting and stalking. (recommended rifles - .270 thru to .300). Depending on the success of the hunt, lunch will be served either at the lodge or on the plains as not to interrupt the progress made on the hunting safari. Hunting will continue into the afternoon if so desired by the guests or visit the cheetahs and attend a cheetah feeding. For Leopard and Cheetah hunt minimum of 14 hunting days required. There is no minimum hunting days requirement but we recommend 7 hunting days. 50% discount on daily rates on any safari booked in March, April, October and November! This promo is valid only if the booking takes place in the mentioned months. Please inquire for available days!
Trip duration: 5 - 16 days
Hunting season: 1 October 2019 30 November 2019
Plains Game Hunt
South Africa
We offer bow and rifle hunting trips, from plains game to big 5 hunts in various areas in South Africa, Mozambique and Zimbabwe. With different professional skills, we make an excellent team, and take pride in our treatment of our cients and the treatment of the wildlife we harvest. We believe that we will make your safari dreams not only memorable, but an unforgettable exerience.
Trip duration: 5 - 21 days
Hunting season: 1 January 2019 31 December 2019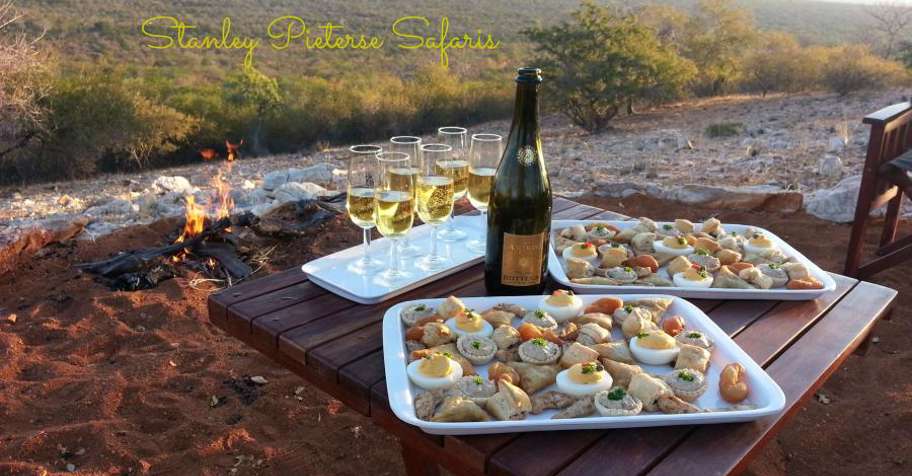 Plains Game Safari 1x1 '19
South Africa
Our team of dedicated, licensed and highly experienced Professional Hunters, trackers and skinners, will guide, assist and attempt to educate you every step of the way. Together, the team has guided clients armed with rifle and bow to more than 50 species of game. You will arrive as a client and you will leave as a friend, with memories that we will all treasure forever. We utilize a fleet of new, well-maintained, fully equipped 4x4 hunting and utility vehicles. Our vehicles all have radio communication to keep in contact with the camp and each other. The majority of shots are taken between 100-200 yards.
Trip duration: 3 - 14 days
Hunting season: 1 March 2019 30 November 2019
Interested in this animal? Create a Blesbuck subscription to get offers right to your inbox