BYH Special! Deer, Partrige & Boar
Portugal
This is a truly great package, it's full of hunting. We are offering you a hunt in the October Month to stalk for Red, Fallow in the mornings, walk up for Partridge & Quail over pointers in the afternoon and if you still have the legs and will you can wait for the boar in the evening, this will be the Portuguese version of the Macnab Fishing. We want to offer a marathon of hunting as a special package to BookYourHunt clients and this is it: 4 Full Days Hunting 5 Nights. 3 days Stalks 1 Day Hunting with Pointers 2 evenings on Boar. We can ad extra days for tourists or meet any other requirements. Portugal is a amazing country to hunt and relax alone or as a family. In this package special to BookYourHunt we are offering as much hunting as possible, so if you think you got what it takes - get in touch, there are no trophy fees, no hidden costs or any limit on the number of animals taken, males and females will be available on this hunt. Meat can be purchased at going rate.
Trip duration: 4 days
Hunting season: 1 Oct 2020 1 Nov 2020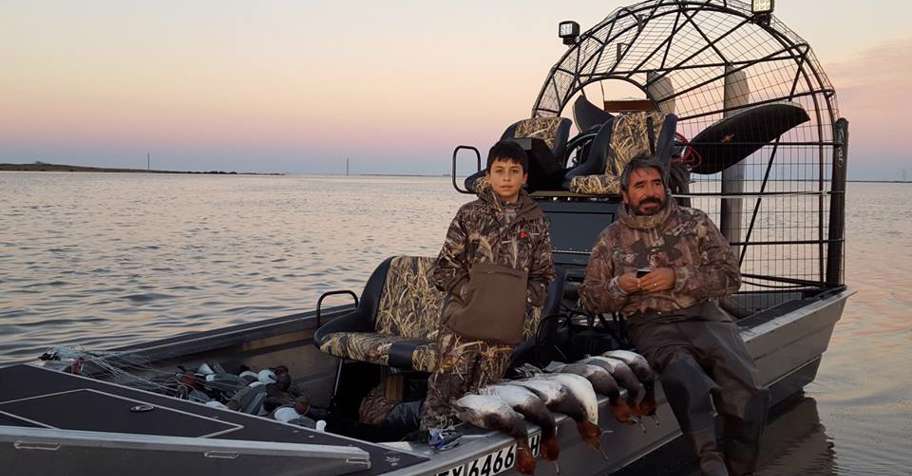 Early Teal Season Hunt (2+ hunters) 20
United States
Waterfowl Hunting Texas at its best, not a guaranteed duck hunt, but the pictures speak a thousand words. So whether you are a first timer or a seasoned duck hunter, come hunt with us Ask about specials for larger group pricings. Can accommodate larger groups and corporate hunts - Just need advance notice. The gear we use - Custom built 2015 18x8 Airboat - Browning Shotguns - Benelli Shotguns - Rio Blue Steel Shot - Winchester Steel Shot - Greenhead Gear Decoys - G&H Decoys - Tanglefree Decoys - Cabela's Decoys - Drake Waterfowl Clothing - Cabela's Waders - LL Bean Clothing - Orvis Clothing
Trip duration: 1 - 5 days
Hunting season: 9 Sep 2020 24 Sep 2020
Prairie Dog/Varmint Hunt '20
United States
This is a fun hunt to do either on your own or with a couple buddies or family members. It makes for a great day and is very kid friendly! We have several prairie dog towns on our private ranch providing for hours of shooting. Your trigger finger will get tired! We generally suggest bringing at least 300-400 rounds of ammunition per day per person. There are several stores in the town of Sheridan to purchase more if you need.
Trip duration: 1 - 10 days
Hunting season: 1 Apr 2020 15 Aug 2020
Interested in Shotgun Hunting trips? Create a subscription to get offers right to your inbox