Все отзывы о 'Hunt Adventure' (9)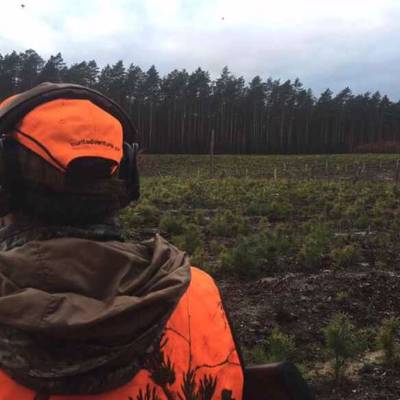 9.4
Рейтинг Основано на 9 отзывах
Nathan
Соединённые Штаты Америки
10.0

из
World class hunting experience!
Exceptional communication from outfitter. High density of game. Hunted Red Stag, Roe and Fallow Deer, Mouflon and Wild Boar on two separate trips. Michal went out of his way to make my hunts a success from booking to trophy shipping. Will definitely hunt with again!!
Nothing
Проверенный отзыв
Это отзыв о проверенном бронировании на BookYourHunt
Excellent hunting experience
Anonymous review
Соединённые Штаты Америки
10.0

из
Проверенный отзыв
Это отзыв о проверенном бронировании на BookYourHunt
Excellent hunting experience
Linda
Соединённые Штаты Америки
10.0

из
Проверенный отзыв
Это отзыв о проверенном бронировании на BookYourHunt
5⭐️
The outfitter was great to work with for our first time to hunt in Poland. Marek and Stefan were great at keeping us informed before our hunt and answering all our questions. Everything we needed was taken care of, the hunt itself was a perfect experience. The lodging was very unique and perfect for us. We had the best traditional Polish food for our entire stay. The hunt guides were local hunters who knew the area and where the roe deer were, they put us onto a lot of deer and we took exceptional trophies! This was an entirely different style of hunting from what we had done before and we totally enjoyed our hunt. For a first time European hunt we could not be more pleased with the entire experience provided for us. They took care of us from the time they picked us up at the airport, thru the hunt and even advised us on a tour guide for our after the hunt sightseeing we had planned. If we decide to do another European hunt we will definitely contact them!
This is really something that did not bother us but Our guides only spoke Polish and we only spoke English. While we initially were nervous about the language barrier, we developed our own communication system and made the best of it. "Shoot" and "No Shoot" are universal terms. Thru hand gestures, listening and understanding the situation they were talking about we got along great. But if someone is not comfortable with the language barrier then pay the extra for the translator. We would all have liked to talk more with the local guides about hunting stuff. We looked at this as just another unique part of our hunt and enjoyed it.
William
Соединённые Штаты Америки
9.7

из
Проверенный отзыв
Это отзыв о проверенном бронировании на BookYourHunt
Red Stag hunt
I have just returned from a red stag hunt in Poland. Marek and Stefan were easy to work with and completely honest in dealing with me. I found the lodging to be comfortable and the food was outstanding Polish country fare. My guide was very knowledgeable and hardworking. The area that we hunted held a large concentration of game. I took a excellent old stag and a nice boar. I highly recommend this hunt and expect to go back.
My hunt was part of a longer European vacation which required an early September hunt. The best time to hunt red stag would be late September.
DAVID
Соединённые Штаты Америки
9.3

из
Проверенный отзыв
Это отзыв о проверенном бронировании на BookYourHunt
I was treated like part of their hunting club. Had several opportunities to harvest red stag but did harvest rehbuck.
My guides were talented and knew their area like the back of their hand. First morning, I had 7 stags roaring around me with about 15 red deer in a field just 400 yards away.
Would have been better with a hunting cabin of some type instead of staying in a hotel every night. This was a new experience for them and everything else was fantastic.
Anonymous review
Дания
8.3

из
Проверенный отзыв
Это отзыв о проверенном бронировании на BookYourHunt
Good hunting experience
Проверенный отзыв
Это отзыв о проверенном бронировании на BookYourHunt
Wonderful hunt in Poland with experienced outfitter
From the first contact I had a good feeling with Stefan and Marek, they adapted the hunt to my wishes and gave good advice about the wide range of possibilities they have on their hunting grounds. I've been kept updated by Stefan on the days before the hunt about the weather conditions. Unfortunately the weather conditions weren't in our favour, there was a very strong wind which caused the red deer to stay in the forest. Because of the experience and large network of Marek we managed to adapt last minute our hunting plans. We moved away a couple kilometres from the initial hunting ground to participate in a 2 day driven hunt with some local hunters. This decision had proven to be successful, as we shot on the second day a nice 22 pieces with only 11 hunters. I was lucky to shoot 3 animals. I will definitely come back to hunt with Marek and Stefan soon, and would highly recommend everybody to do so.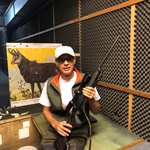 Проверенный отзыв
Это отзыв о проверенном бронировании на BookYourHunt
Hunting club is professional and have a very good hunting ground.
I like the friendly hunting Guide also nature. Poland is an excellent destination for big game Hunting. I will recommend to my others college hunters to come hunt in Poland.
Hotel was little bit on low size. If I come after 19.30 h from evening hunt you can't eat or something order to eat. Because the kitchen is closed 👎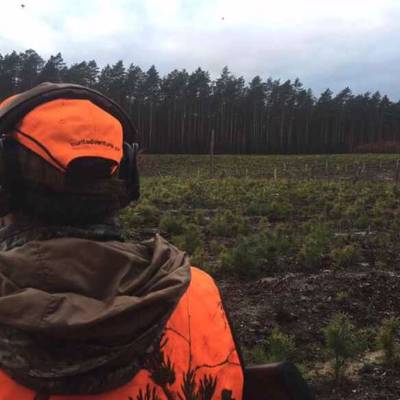 9.4
Рейтинг Основано на 9 отзывах
Размещение и гостеприимство
8.9
Профессиональный охотник / персонал
9.8
Соответствие стоимости
9.3