33 hunts
7 countries
9503

km
to the nearest trip
Why hunt Lion?
All hunts (33)
Cameroon Savanna Hunt
Cameroon
Hunt some of the most sought-after trophies in Africa! Cameroon is a marvellous country for those who wish to hunt big game. You will be hunting the mighty Lord Derby Eland as well as West African Savannah Buffalo, Roan Antelope, Korrigum (100% success rate) but also Lion, Hippopotamus, Central Kob, Sing Sing Waterbuck, Bohor Reedbuck, Harnessed Bushbuck and Red River Hog. On a 12 days safari, each hunter can harvest 2 animals from the following list A: Giant Eland, Korrigum, Lion, Buffalo, Roan, Hippopotamus, Sing Sing Waterbuck, Harnessed Bushbuck 2 from the following list B: Western Hartebeest, Central Kob, Bohor Reedbuck, Red River Hog, Warthog 2 from the following list C: Oribi, Western Bush Duiker, Red Flanked Duiker, Baboon, Python and Civet Cat. The prices for 2020 may be slightly changed at the end of 2019, inquire for details.
Trip duration: 12 days
Hunting season: 1 January 2020 10 May 2020
Buffalo, Sable & Plains Game Safari
Mozambique
We offer you original African hunting adventures in the vast, unspoiled, Mozambique wilderness. We operate numerous concessions in Sofala, Manica & Tete Provinces that still boasts large populations of both big game and plains game. These huge areas cover a wonderful range of varying habitat. As a result, we are able to offer a complete range of species available to Mozambique, ranging from the small and elusive forest duikers to the big four, leopard, lion, buffalo and elephant. Should you wish to take any of the other plains game we have on offer, with the above safaris, you may do so for the charge of the trophy fee only.
Trip duration: 12 - 14 days
Hunting season: 1 April 2019 30 November 2019
$

15,500
for 1 hunter and 1 guest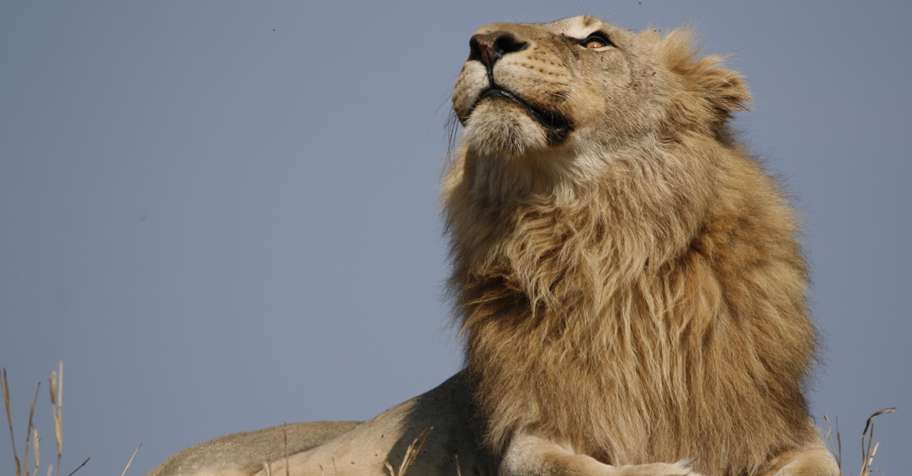 Caprivi Lion Hunt '19
Namibia
Hunts for dangerous game are conducted on our exclusively operated conservancy in Caprivi region bordering the Mamili National Park in the south and the Mdumu National Park on the northern side.
Trip duration: 14 - 18 days
Hunting season: 1 March 2019 30 November 2019
Interested in this animal? Create a Lion subscription to get offers right to your inbox