1 hunt
1 animal
14,376

km
to the nearest trip
Welcome from High Peak Station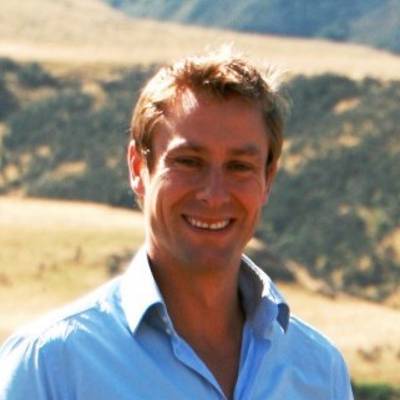 Simon, owner High Peak Station
If you're looking for an exceptional New Zealand Red Stag hunting trip, you have found it. We are 100% confident that your adventure will exceed your expectations. We promise more acres and greater trophy choice per hunter than any other estate in New Zealand. In fact, if you decide it isn't the most rewarding adventure experience you have ever had, you'll pay nothing - that's our guarantee. We are a ten-thousand-acre, family-owned estate hunting destination. Located near the famous Rakaia River in the Canterbury High Country of New Zealand's South Island, we provide personalised adventures for guests seeking to hunt the Red Stag and other New Zealand big game species. Hosting a limited number of discerning hunters each season with emphasis on privacy and exclusivity, we are New Zealand's most personalised hunting experience. Please note that all our packages can be upgraded or modified where possible at any time up to and during the hunt itself. We guarantee you a shot at a mature trophy-class example of the species you book for. If you hunt isn't the most rewarding adventure experience you've ever had, you'll pay nothing
High Peak Station on map
View bigger map
View bigger map
{{selectedTerritory.size}}
{{selectedTerritory.fenceType}}
{{selectedTerritory.fenceArea}}
{{selectedTerritory.minPrice | currency:'':0}}
Accommodation
{{model.accommodation.name}} / {{model.accommodation.lodgeType}}
{{model.accommodation.description}}
Facilities: {{facility}}
---
Reviews
Tony

United States

10.0 of 10

Great people made for a quality experience!

Outfitter: High Peak Station

Simon did a great job keeping me informed leading up to the hunt. The accommodations were very nice and Hillary's cooking was superb. We saw a lot of quality game and scenery was beautiful. The guides were knowledgeable and worked to make my hunt memorable. Simon kept track of our interests and went out of his way to make sure we had a great time. I highly recommend them if you are hunting in New Zealand. I know I am going back for another hunt.

Great Hunting in the Land of Magic

Outfitter: High Peak Station

Magnificent animals, hard working guides who are fun to be with in the land of enchantment. Equal opportunities for excellent multi-species stalking style hunting with simultaneous, quality activities for everyone else, if it's a family vacation. Literally, the best of both worlds. The best guided hunt of my life.

I wish I had sceduled a longer stay, with time to hunt a couple of other species in addition to the Red Stags.

Tom

United States

10.0 of 10

This outfitter exceeded my expectations in every way!

Outfitter: High Peak Station

The entire staff worked very hard to make my experience memorable and they accomplished this from all angles. I have been on many hunting trips but this one was one of the best! Fantastic operation!
Hunts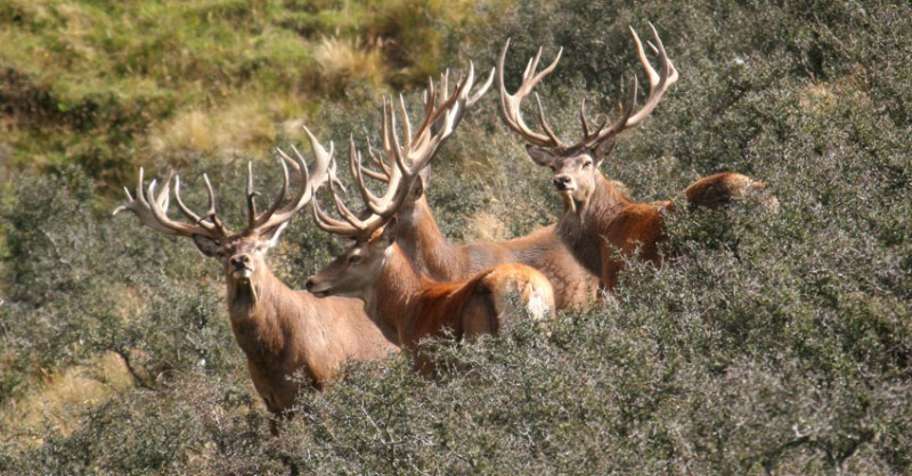 Rakaia Red Stag
New Zealand
We deliver New Zealand's finest estate hunting experience. Family-owned and operating New Zealand's largest independently-audited, NZAGE-certified game estate, we provide hunters with greater area, trophy choice and fair-chase principles than any other New Zealand property. This entry-level 5-day hunt is for a Red Stag up to 325 inches - a truly classic Red Stag trophy. Our Red Deer herd features stags from 300 inches to 500-plus inches. All animals are fair game to any hunter and hunts can be upgraded at any time up to and during the hunt itself. This all-inclusive hunt is based from our luxury hunters' lodge. Located a short drive from the hunting estate, the lodge is the perfect sanctuary for the discerning hunter. We also offer a back-country cabin option which saves the hunter $500 over the lodge. On the estate you can hunt Red Stag, Fallow Buck, Arapawa Ram, Pacific Goat, Wild Boar and Small Game. Tahr, Chamois and Elk are all available within a short drive or helicopter flight. Note: Genuine Free-range Red Stags in New Zealand rarely make 300 inches. No genuine free-range outfitter will offer any score guarantee on their stags. Treat any 'free-range' red stag hunt promising an animal over 300" with caution - ihere is a high chance the stag has been illegally released. The only way to guarantee a fair-chase hunt for stags in the 300"+ range is to hunt on an New Zealand Association of Game Estates (NZAGE) certified estate.
Trip duration: 5 days
Trip available on: 1 March 2019 30 June 2019
Interested in hunts from this outfitter? Create a subscription to get new offers from High Peak Station right to your inbox