102 hunts
8 countries
9429

km
to the nearest trip
Where to hunt Spotted Hyena
Why hunt Spotted Hyena?
All hunts (102)
11 Nighs / 10 Day Nocturnal Hunt
South Africa
The outfitter has a deep love and passion for hunting Night Critters. Since 2014 he has built a reputation of being the most successful varmint hunter in South Africa. Many outfitters and Ph's take their clients to the Limpopo Province to hunt night critters with him. The outfitter has perfected the art of hunting nocturnal critters. His experience goes far beyond those who try to follow his lead. His ability to call in predators, identifying them quickly and put you in a position to shoot is amazing. Each night out with him, hunting Night critters will be action packed The hunt will be conducted in the Limpopo province of South Africa. You will be staying in our 4 Star luxury accommodation from where you will hunt several concessions that is home to the Night critters.
Trip duration: 7 - 10 days
Hunting season: 1 February 2019 31 December 2020
$

6,700
for 1 hunter and 1 guest
Classic Plains Game Safari 1x1
Namibia
This is a classic plains game safaris on 1x1 basis. Please choose your hunt length and trophies desired. A four-wheel drive vehicle, fitted with two-way radios, will be driven by your professional hunter during your safari. The scenery blends from hilltops to flat savannas where Springbuck and other game are numerous. Once game is spotted, you and your professional hunter will leave the vehicle to stalk on foot. He will then assist you in selecting the trophy that you will take.
Trip duration: 5 - 12 days
Hunting season: 1 February 2019 30 November 2019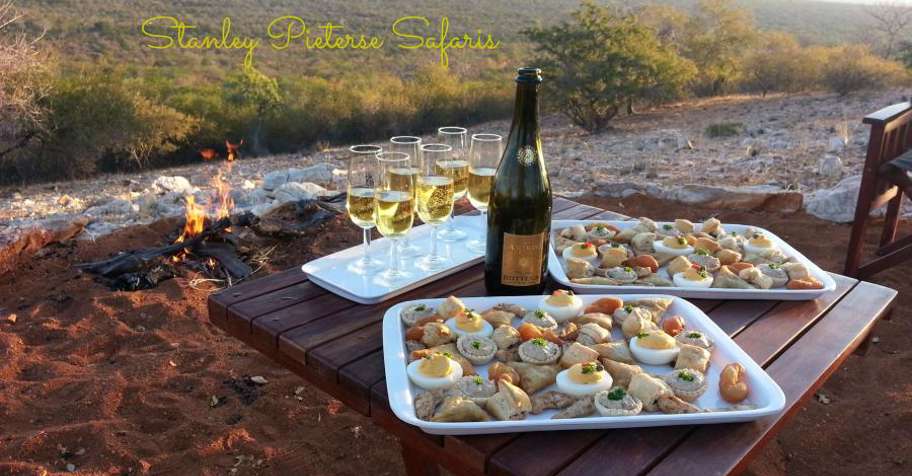 Plains Game Safari 1x1 '19
South Africa
Our team of dedicated, licensed and highly experienced Professional Hunters, trackers and skinners, will guide, assist and attempt to educate you every step of the way. Together, the team has guided clients armed with rifle and bow to more than 50 species of game. You will arrive as a client and you will leave as a friend, with memories that we will all treasure forever. We utilize a fleet of new, well-maintained, fully equipped 4x4 hunting and utility vehicles. Our vehicles all have radio communication to keep in contact with the camp and each other. The majority of shots are taken between 100-200 yards.
Trip duration: 3 - 14 days
Hunting season: 1 March 2019 30 November 2019
Interested in this animal? Create a Spotted Hyena subscription to get offers right to your inbox