Small Game on map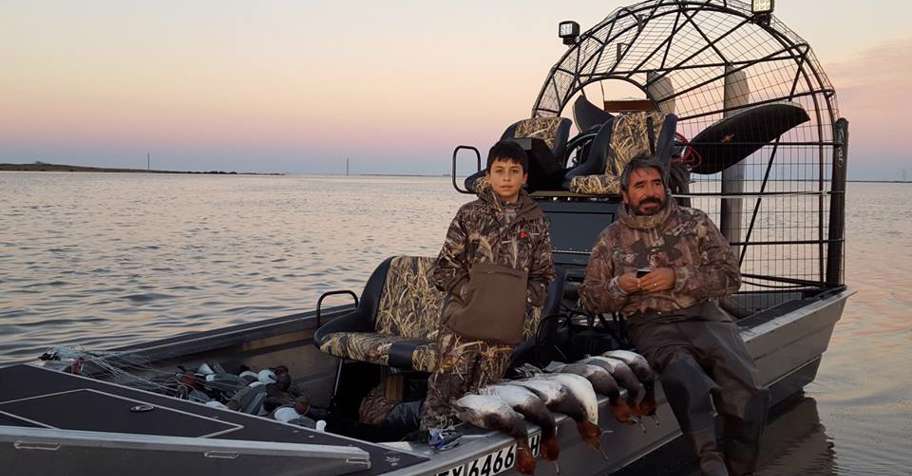 Early Teal Season Hunt (2+ hunters) 19
United States
Waterfowl Hunting Texas at its best, not a guaranteed duck hunt, but the pictures speak a thousand words. So whether you are a first timer or a seasoned duck hunter, come hunt with us Ask about specials for larger group pricings. Can accommodate larger groups and corporate hunts - Just need advance notice. The gear we use - Custom built 2015 18x8 Airboat - Browning Shotguns - Benelli Shotguns - Rio Blue Steel Shot - Winchester Steel Shot - Greenhead Gear Decoys - G&H Decoys - Tanglefree Decoys - Cabela's Decoys - Drake Waterfowl Clothing - Cabela's Waders - LL Bean Clothing - Orvis Clothing
Trip duration: 1 - 5 days
Hunting season: 9 September 2019 24 September 2019
Eastern Cape Plains Game Safari 1x1
South Africa
Being specialists in Plains Game, most of the species can be hunted on our own concession. We also have access to a number of other hunting concessions in our area for any plains game species not habiting our concession. ​In addition to the numerous plains game species, the concession is also home to larger game such as Buffalo, Hippo, Giraffe, numerous plains game species, various reptiles and over 250 bird species, which provides for excellent viewing and photographic opportunities while hunting. We offer both trophy and management packages and can accommodate individuals or groups of up to 8 hunters and their partners on our concession, with the option to stay at either our Luxury Safari Tented Camp or our Historical Lodge. We are experienced in guiding first time hunters, the experienced hunters as well as hunting with family groups.
Trip duration: 5 - 14 days
Hunting season: 1 February 2019 30 November 2019
1x1 Plains game bow hunt
Namibia
Come and experience exilirating walk and stalks,12 exciting tree stands with 360 view. Be sure of your shot from 3 elevated blinds placed so that your shot will not be further than 20 yards. 3 pitblinds to get extra close to your animal. Your hosts will be Jannie and Marilize. Jannie is a qualified bow hunting guide and Marilize will prepare the most delicious African cuisine, served under the lapa. The farm has been in our family for over 50 years and hunting takes place in a game camp of 2000ha. Choose from a variety of plains game such as Eland, Oryx, Red Hartebeest, Warthog, Duiker, Steenbok, Zebra and Blue and Black Wildebeest. Make your own package and also get 10% discount. Namibia's savanna and Camel Thorn trees create a picturesque landscape for hunting.
Trip duration: 7 - 14 days
Hunting season: 1 February 2019 30 November 2019
Interested in Small Game hunts? Create a subscription to get offers right to your inbox
You might also like