Кто предлагает эту охоту Как только вы

начнете обсуждение

по этой охоте, Вам будет предоставлено имя аутфиттера Таджикистан

Рейтинг ответов: 88 %

Время ответа: в течение дня
Привет!
Спасибо за интерес к нашей охоте! В нашем описании охоты мы постарались дать Вам наиболее полную информацию о наших услугах, но понимаю, у Вас могут возникнут дополнительные вопросы.
Наша цель - предоставить Вам наилучший сервис, поэтому, пожалуйста, не стесняйтесь связаться с нами для получения дополнительной информации.
Об этой охоте
You will hunt in a region so called "Rubin of Darshay", which is situated near the border with Afghanistan in the valleys of the Wakhan. An experience you will never forget! Discover the breathtaking beauty of never-ending landscapes, high peaks and the traditional inhabitants of Tajikistan. Ibex are offered only in very limited numbers to avoid negative impact on the population which also serves as an important prey for the snow leopard. To ensure sustainable use and minimal impact on the population, we concentrate on old class animals at least over 8 years. Ibex horns are above 41,5 inches (105 cm). Day 1-2: Arrival at the airport, Transfer to the hunting territory, acclimatisation and setting up of the camp. Day 3-9: Dedicated to the hunt. Day 10-11: Transfer back to Dushanbe We are ready to tailor your hunt to your wishes. Flexibility in the number of hunting days as well as on species. If you are successful within the first days, we also offer the possibility to combine your trip with an unforgettable big tusker hunt, with no additional costs besides the shooting fee. Family and friends are very welcome. We would be delighted to organise special hiking tours and sightseeing programs for your family while you are on your chase. Just ask! for individual services & hunts.
С проводником (Экстрим тур)
Охота с карабином Охота с подхода Горная охота
Сезон охоты: 14 фев 2021 - 31 дек 2021
Где Вы будете охотиться
Кто предлагает эту охоту Как только вы

начнете обсуждение

по этой охоте, Вам будет предоставлено имя аутфиттера
Our company was established in 2008 and operates in 9 territories.
Территория
The "Rubin of Darshay" Conservancy ist situated near the border to Afghanistan in the valleys of the Wakhan. The wide Wakhan Valley is one of the most beautiful sites in Tajikistan's Badakhshan and is famous for its historical sites and hot springs. Darshay has a variety of landscapes, steep cliffs and gently slopes, small birch groves, small willow forests as well as alpine meadows in the higher altitudes. You will have an unforgettable view on the Karl Marx mountain (over 6000m) with it's glacier. Darshay is also part of the mountainous area of the Tajik Pamirs, "the roof of the world". The Pamirs are one of the last "undiscovered" destinations on earth. When visiting the Pamirs, bear in mind that you are enjoying a tradition of hospitality that has existed since time immemorial.
Тип ограждения: Нет ограждения
Размер территории: 40000 ha
Язык персонала: Русский Английский Немецкий
Открытие: 2010 год
Рельеф территории
Горы: 100%
Ландшафт территории
Саванна/ низкорослый кустарник: 80%
Лес: 20%
Развлекательные услуги
Экскурсии Natural healing thermal hot springs to cleanse your body and soul Sight-seeing tours to cultural monuments and archeological sites Explore the traces of the Silk Route
Где Вы остановитесь
Гостевой дом
Get to know our century old tradition and hospitality in our guest house. Welcoming local hosts provide you with delicious traditional food and entertainment.
Удобства: Летний душ Холодильник Услуги прачечной Электричество Сауна Бассейн Настольные игры
---
Tent Camp
Experience the country from a unique, on-the-ground perspective and get familiar with some of the most rugged, beautiful, remote places on earth. We establish our mobile camp depending on the hunt.
Удобства: Сауна Бассейн Настольные игры
Как добраться
Навигационные указания
You will need a - Tourist Visa and a - GBAO permit from the Tajik embassy. Invitation letter is not required. We provide you with full support and expert assistance throughout every step. The best option to arrive in Tajikistan is via Turkey (Istanbul) with Turkish Airlines. You will arrive at the airport in Dushanbe usually early in the morning, where we will pick you up and arrange all permits and regulatory requirements. We will drive with 4x4 vehicles - Land Cruiser or Nissan Patrol, with an overnight stay in Khorog, the capital of Gorno-Badakhshan.
Ближайший аэропорт: Дешанбе
Расстояние от аэропорта: up to 15 hours
Трансфер из аэропорта: Да
Трансфер с ж/д станции: Да
Другая информация
Аренда оружия: Нет
Обязательная вакцинация: Нет
Информация о трофеях
Козёл центрально-азиатский
Средний:
110 cm
макс.:
135 cm
Условия
В стоимость включено
Проживание
Транспорт во время охоты
Трансфер в/из аэропорта
Сопровождение профессиональным охотником
Первичная обработка трофеев
Трофеи
Охотничья лицензия
Разрешение на оружие
Туристический налог
Завтрак
Обед
Ужин
Услуги прачечной
Снеки, закуски
Прохладительные напитки
Заполнение документации
Экспортный СИТЕС
Переводчик
Ветеринарый сертификат
Разрешение на ввоз оружия
Условия оплаты
Депозит: 50% стоимости тура
Срок внесения депозита: 14 дней после бронирования
Полная оплата: 30 дней Перед началом охоты
Аннуляции
Если клиент не добывает достойного трофея, никаких дополнительных платежей помимо оплаченного депозита не требуется.
Депозит возврату не подлежит.
Мы рекомендуем нашим клиентам застраховаться от невыезда на охоту.
В стоимость НЕ включено
Доставка трофеев
Патроны
Алкогольные напитки
Чаевые
Аренда оружия
Замер трофеев
Страховка
If you decide to extend your hunt, each additional day costs 200 USD/day/hunter
Ранение животного
В стоимость включено
Проживание
Транспорт во время охоты
Трансфер в/из аэропорта
Сопровождение профессиональным охотником
Первичная обработка трофеев
Трофеи
Охотничья лицензия
Разрешение на оружие
Туристический налог
Завтрак
Обед
Ужин
Услуги прачечной
Снеки, закуски
Прохладительные напитки
Заполнение документации
Экспортный СИТЕС
Переводчик
Ветеринарый сертификат
Разрешение на ввоз оружия
В стоимость НЕ включено
Доставка трофеев
Патроны
Алкогольные напитки
Чаевые
Аренда оружия
Замер трофеев
Страховка
If you decide to extend your hunt, each additional day costs 200 USD/day/hunter
Условия оплаты
Депозит: 50% стоимости тура
Срок внесения депозита: 14 дней после бронирования
Полная оплата: 30 дней Перед началом охоты
Аннуляции
Если клиент не добывает достойного трофея, никаких дополнительных платежей помимо оплаченного депозита не требуется.
Депозит возврату не подлежит.
Мы рекомендуем нашим клиентам застраховаться от невыезда на охоту.
Ранение животного
Отзывы (17)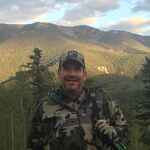 Claude
Соединённые Штаты Америки
10.0

из
Проверенный отзыв
Это отзыв о проверенном бронировании на BookYourHunt
Ibex Dec. 2019
If you want to be proud of yourself as a hunter this hunt epitomizes what is good and right about big game hunting. On this trip you get to see where your money goes. You will be confident that you are investing into the conservation of wildlife and you will know you are helping a community that earns and deserves your support. You will earn your trophy. Another hunter and I went to the Parcham Conservatory in mid-December 2019. We hunted out of Ravmed and Khijez. We were both successful on 10-11-year-old ibex over 40". The outfitter was helpful and organized. Guides do their best and want you to harvest a trophy. They accommodate any and all physical and skill levels. Game was plentiful. I believe anyone could actually go on this hunt but the better climbing shape you are in your odds of being successful go up exponentially. The farther you can shoot the better off you are. I felt completely safe and welcome everywhere. Sightseeing was fantastic. Amenities go from none to nice.
The travel from Dushanbe to hunting area is arduous.
Frank
Соединённые Штаты Америки
10.0

из
Проверенный отзыв
Это отзыв о проверенном бронировании на BookYourHunt
Tajikistan 2x2 Ibex Hunt
This remote area is part of a snow leopard conservancy. Their conservation model that they use to protect the wildlife, not using the wild game as a food source like many other countries was amazing. The hospitality, work ethic, team work all exceptional. It's a tough hunt - a day to hike into base camp but I killed an exceptional quality ibex on my first day in route to the 2nd camp. I cant say enough great things about the people, they work very hard to make sure you're happy. After the hunt they took us to the hot springs to relax. I plan on returning to Tajikistan to hunt with this outfitter again.
Unfortunately my friend lost our bags flying with Turkish Air. It's important to keep a full set of clothing in your carry bag. It's very tough to replace your gear in that part of the world. i'm very lucky the temperatures weren't that bad, but my friend also killed his ibex on the very first day.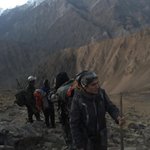 Kirstie
Соединённые Штаты Америки
9.7

из
Проверенный отзыв
Это отзыв о проверенном бронировании на BookYourHunt
Tajikistan Ibex...Amazing Adventure
Coming to Central Asia was a new experience for me. The crew at H&CAT worked tirelessly to ensure our comfort and safety. The unique villages, strenuous hunting and beautiful trophies made for a trip of a lifetime. It was definitely the most difficult yet most rewarding hunt of my life! I highly recommend this hunt to anyone looking for a new challenge!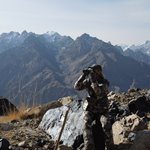 Diana
Соединённые Штаты Америки
9.7

из
Проверенный отзыв
Это отзыв о проверенном бронировании на BookYourHunt
Tajikistan ibex: Adventure of a lifetime
In September 2018 I hunted ibex in the Parcham Conservancy of Tajikistan through H&CAT. This hunt is not for everyone. But if you are in good shape, love the mountains, and want to truly experience the culture and lifestyle of central Asia, you will find it to be the experience of a lifetime. I will never forget the kind, generous people, the amazing wildlife, and the stunning beauty of the high Pamirs. I have a fair amount of mountain-hunting experience in North America and elsewhere, and this was by far the most physically difficult hunt I have done. My hunting partner and I were both successful on ibex, taking them at an elevation of more than 16,000 feet after several days of tough climbing and hiking. Ibex are magnificent game animals. Get in good hiking/climbing shape. Prepare for long shots. The time of year you go makes a big difference--early in the season it is much more difficult. We were there at the end of September; it was still warm and there was no snow, and the ibex were very high. Once the snow flies, ibex will move lower, and you won't have to climb as far. The conservancy guides in Parcham were outstanding. They know these mountains intimately, but just as important, they understand visiting hunters. They have an excellent feel for the pace at which you can hike, and will adjust and care for you accordingly. We stayed in a home in the village, and also spent several nights camped out high on the mountain in a small tent. Even in the village, do not expect indoor plumbing, a great deal of privacy, or other comforts you might be used to. Do, however, expect the kindest, most generous people you have ever met to open their homes to you, share with you what they have, and be your hosts and your friends. The people of Tajikistan are welcoming to hunters and to visitors in general. They take pride in their country and their culture. Everyone we met, in the airport, in the villages, and in the city of Dushanbe, made us feel safe and welcome. Be prepared for a very long, rough drive from Dushanbe to the conservancy and back on the infamous Pamir Highway—an adventure in itself. By participating in this hunt, you will be supporting one of the finest hunter-funded conservation projects in the world. H&CAT's work in setting up and supporting local conservancies has resulted in healthy and thriving populations of ibex, snow leopards, and other species. The money you pay goes directly to the local conservancy where you hunt—not to an outfitter or middleman--providing direct financial support to the local villages, whose inhabitants are now the greatest champions and protectors of Tajikistan's mountain wildlife.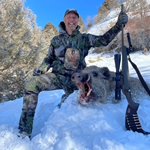 Mark
Соединённые Штаты Америки
9.7

из
Challenging but rewarding hunt!
The people I encountered were all very friendly and very happy to engage with me as a visiting hunter from another country. The team of professionals who assisted me could not have been more helpful and attentive. They worked extremely hard to make sure my hunt was successful and that my experience was positive. I spent a couple extra days seeing Dushanbe and had a wonderful tour guide who again, went above and beyond to insure my stay was memorable. The history of Tajikistan is fascinating and the Tajik people I encountered are proud and very hard working... I would definitely hunt again with Conservation Hunting and I consider it a great value in mountain hunting. I very well may return for other hunts if I can afford to hunt some of the other game that they have available. I will be in better physical shape and do more distance shooting at steep angles before returning... Oh, another thing, I loved the food! There were always fresh fruit and vegetables available and the soups and main courses were delicious...
Conservation Hunting has a few different hunting areas depending on what animal/s you are hunting. Ibex was my quarry and they can be found in a couple of different hunting areas. For several reasons I ended up going to an area that was extremely physically demanding and we had a big snow storm dump over a foot of snow on the valley bottoms, followed by sub freezing temperatures. During other times of the year they are able to use horses and trucks to get closer to the actual hunting area which would make a huge difference. I was able to ride a horse some, but mostly it was extreme hiking/climbing. Also, this area is particularly challenging to get close to the animals so the shots are very long and often at extreme angles. I ended up connecting on two large ibex and a large wild boar, but it was the hardest hunt I have undertaken.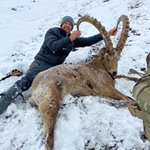 Monte
Соединённые Штаты Америки
10.0

из
Amazing amazing experience hunting Ibex in Tajikistan!
Everything about this hunt was professional and an absolute adventure! The food, people, and entire experience was just beyond words great! The entire team here works extremely hard to make sure you have success. From the time I landed in Dushanbe to the time I was back at the airport heading home, I was in good hands. You need to prepare for this hunt as it will challenge you physically in the mountains. Also, prepare for shots from 300-400 yds. The guides will work with you to accommodate your abilities though. We saw a LOT of ibex! Outstanding opportunities. If you can hike you will get a change at a big ibex! Listen to this outfitter when he recommends a minimum 300 win mag. These ibex are bigger than I expected! I enjoyed the Tajikistan food and culture SO much! It is almost impossible to describe the beauty of the Pamir mountains. Feels like you are on another planet! If you are going to Tajikistan, I HIGHLY recommend them!!!!
It is very difficult to list anything I didn't like. It is a fairly long drive to the hunt area from Dushanbe but the scenery along the way more than makes up for the hours spent in the vehicle.
Anonymous review
Бельгия
9.7

из
Fantastic Markhor
Great help from everybody. Very warm welcome et fantastic seeneries. THe mountain range is impressive especially with the wolves howling in the background. Many trophy animals. Get ready for long distance shooting.
Accomodations a bit rough when camping at the top of the mountain.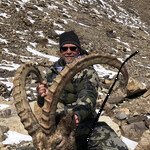 James
Соединённые Штаты Америки
10.0

из
Проверенный отзыв
Это отзыв о проверенном бронировании на BookYourHunt
Ibex Hunt 2019
Honestly, I don't have any complaints. I was hoping for a great mountain hunt and that is exactly what I got. We saw plenty of ibex covered a lot of ground and I was able to shoot an exceptionally good ibex. I would definitely recommend this hunt to anybody who is looking for a great mountain adventure. Everything from the planning of the hunt to the actual hunt and all the paperwork involved in getting my trophy back into United States went flawlessly. The camp staff, guides and interpreter were all extremely friendly, courteous and kind. Overall just a wonderful experience.
From what I understand, this year there was an exceptional amount of snow in the mountains. I would have liked to experience this hunt without as much snow, LOL, at times the snow was anywhere from 12" to 24" deep which made the hiking difficult at times.
Robert
Соединённые Штаты Америки
10.0

из
Проверенный отзыв
Это отзыв о проверенном бронировании на BookYourHunt
GREAT HUNT!
VERY FRIENDLY ! THE HUNT IS WHAT I EXPECTED. VERY HARD, MANY MILES OF HIKING. A LOT OF GAME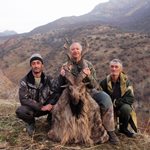 Bill
Соединённые Штаты Америки
10.0

из
Two great hunts in Tajikistan: markhor and urial
This is a very unusual and exciting hunt. It is community based and promotes conservation and sustainable development.
Nothing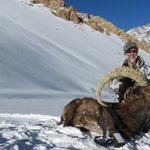 John
Соединённые Штаты Америки
9.7

из
2018 Ibex hunt Pamir Mountains
This hunt was as challenging as any hunt I have been on. Our guides worked extremely hard for us and we're very patient with me to help me be successful.
The thin air made it very difficult to climb but I just had to go at my pace.
I was overwhelmed by the fact that after this strenuous climb and the last days I could have the chance to kill this amazing Ibex. It was incomprehensible, I can hardly believe it and i´m really gratefull about everything.
the heartwarming people, the landscape, the hunting days and the night sky
sometimes the food
Ed
Соединённые Штаты Америки
9.7

из
A great experience
Personnel were very helpful
At 77 years old the mountains are getting harder
Good hunting experience
My friend, a German architect, and I, a farmer from the Black Forest in Southwest Germany went on this Ibex-hunting expedition to the Pamir Mountains of Tajikistan in March 2015. Quality and comfort of lodging arrangements were quite satisfying and presumably would match the expectations of the majority of foreign hunters who come to such a remote place in search for adventure. All services provided by the site manager's staff reflected an extremely "authentic" hospitality and the desire of everybody to do his very best. The hunting guides were extremely motivated to lead a successful hunt, they were also perceptive to adjust their working speed at any time to the limits of our physical conditions. Those Kyrgyz and Pamiri guides/hunters have outstanding knowledge about the distribution and localisation of wildlife resources in the hunting area. Their extraordinary competence for targeting potential males to extract was beyond any expectation. In one week on top of the world we both managed to harvest an ibex without stress and hurry. Apart of the numerous ibex we saw a lot of argalis, wolves, eagles etc. Overall it was an exciting challenge and a unique experience to hunt in that remote and unspoiled place. I hope that it will remain for long time as it is ...
Hal
Соединённые Штаты Америки
10.0

из
Abundant game, challenging hunt, all at a very reasonable price.
Game was plentiful, guides were focused on clients needs and took into account hunters shortcomings. Very genuine,very friendly, and very focused on your success.. H&CT has been very effective at bringing ibex, markhor, and Marco Polo back to sustainable numbers. From the time we landed in Dushanbe to the time when we left... we felt at all times very safe and very welcome. Entry and exiting of country was extremely well organized and very efficient. Drivers were very good and vehicles had seat belts and good tires. People were very kind, helpful, and treated my wife and I like royalty.
Daniel
Соединённые Штаты Америки
9.0

из
went in january had a lot of snow made it hard to get around i think it would have been better in november or december. the crew worked very hard and i had a great time hunting with them. they seen to my every need we had a lot of fun. took two nice ibex would like to go back and try and get the giant we were after
the whole experience was jus awesome would definitely do it again
Проверенный отзыв
Это отзыв о проверенном бронировании на BookYourHunt
Excellent hunting experience
Стоимость включает:
Суточная стоимость за 11 дней
Козёл центрально-азиатский
Заинтересовала эта охота? Создайте подписку, чтобы получать предложения по этому направлению и трофеям
{{ onboarding.step }}
/{{ onboarding.stepsCount }}
{{ onboarding.title }}
{{ onboarding.text }}