4 hunts
4 animals
7090

km
to the nearest trip
About hunting in Latvia
Latvia, located in northern Europe along the coast of Baltic Sea on the western border of Russia, is one of three countries known collectively as the Baltic States. Most of the country consists of a mosaic of vast forests alternating with fields, farms, and pasture land. The country has the fifth-highest proportion of forested land in the European Union, with forests making up some 56 percent of the total land area. Latvia also has miles of beautiful, undeveloped seashore. This wealth of habitat has given rise to a long tradition of conservation in Latvia and excellent wildlife management. More than 10,000 European moose are taken each year in Latvia, primarily from stands or high seats but also with the use of moose dogs and calling during the rut. Driven wild boar hunts are also popular. Other huntable game found in Latvia includes the European lynx (often hunted with hounds, similar to cougars in the USA), red stags, and the unusual but highly sought-after raccoon dog. Bird hunters will find good populations of capercaillie and black grouse in Latvia.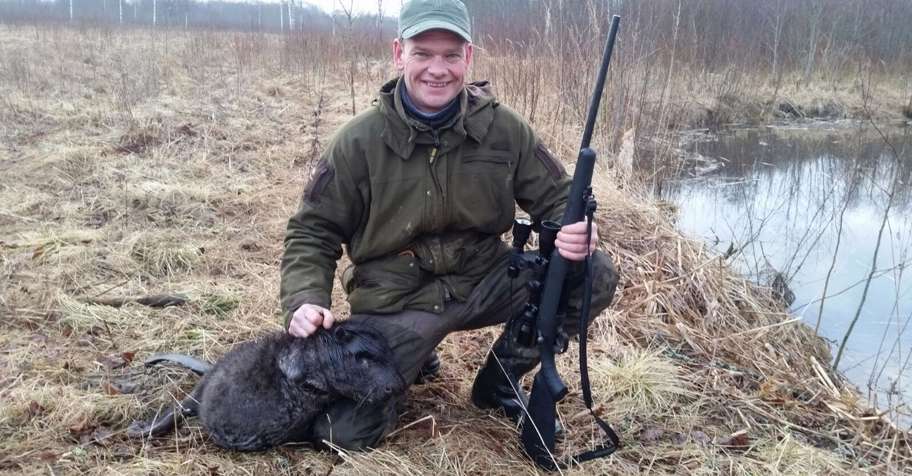 Beaver Hunting with Dogs in Latvia
Latvia
The hunt is done every evening and morning with individual guides. During the day tractors will destroy the beaver dambs and hunters with dogs will pursue the beavers. The package includes 4 nights accomodation, 3 hunting days, and 3 beavers per hunter.
Trip duration: 4 days
Hunting season: 1 Apr 2020 15 Apr 2020
Red Stag Hunt in Latvia
Latvia
This hunt is done from high seats, the best time for hunting is during the rut which is in the middle of September. Trophy is measured 24 hours after it is boiled and cleaned without lower jaw.
Trip duration: 5 - 10 days
Hunting season: 1 Sep 2020 10 Oct 2020
Interested in this destination? Create a subscription to get offers right to your inbox