1426 hunts
176 animals
8193

km
to the nearest trip
About hunting in Africa
For the hunter seeking a wide variety of game animals, beautiful country, century-old hunting traditions, and the spice of danger, hunting in Africa is an experience unmatched anywhere on Earth. Whether you choose to hunt plains game in southern Africa or take on Cape buffalo and elephant in the wilds of East Africa, a hunt on the African continent will create memories that will stay with you for a lifetime. More than a dozen countries in Africa offer hunting in some form. The countries in southern Africa, especially South Africa, Namibia, and Zimbabwe, are visited by the largest numbers of hunters. Hunting in these countries is accessible and affordable and provides an outstanding experience, especially for the first-timer. East Africa, especially Tanzania, Ethiopia, and Mozambique, holds large wilderness areas and good numbers of dangerous-game animals such as lions, buffalo, leopards, and elephants. Safaris in this region are true to the tradition of the luxury tented safaris of the mid-twentieth century. Safaris in western and central Africa appeal to experienced African hunters in search of very challenging game such as bongo and giant eland. Most hunting in Africa is conducted "safari-style," where hunters drive around the hunting area in open-topped vehicles searching for game or tracks of game. When game is sighted, hunters stalk on foot, or when fresh tracks are spotted, hunters disembark to follow on foot, sometimes for many hours. There are a few exceptions, such as leopard hunting, which is usually conducted from a blind over bait. With such a wide variety of terrain, countries, and game animals to choose from, hunting in Africa holds something for everyone.
Africa on map
Classic Plains Game Safari 1x1
Namibia
This is a classic plains game safaris on 1x1 basis. Please choose your hunt length and trophies desired. A four-wheel drive vehicle, fitted with two-way radios, will be driven by your professional hunter during your safari. The scenery blends from hilltops to flat savannas where Springbuck and other game are numerous. Once game is spotted, you and your professional hunter will leave the vehicle to stalk on foot. He will then assist you in selecting the trophy that you will take.
Trip duration: 5 - 12 days
Hunting season: 1 February 2019 30 November 2019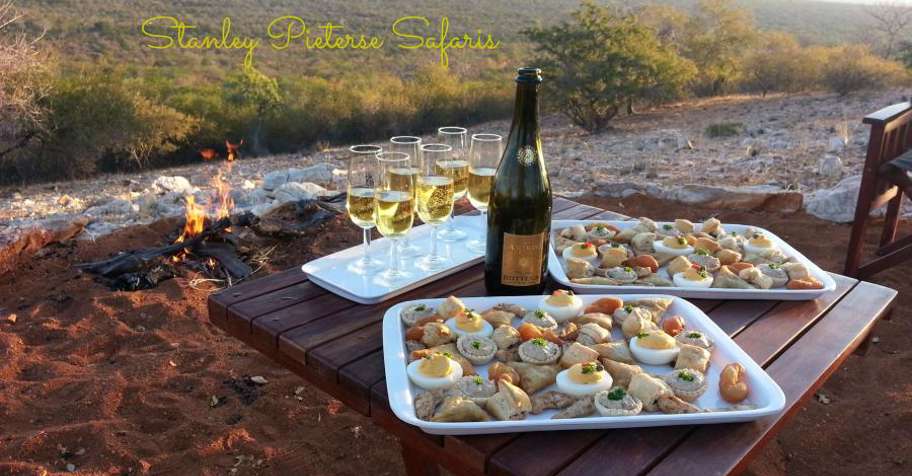 Plains Game Safari 1x1 '19
South Africa
Our team of dedicated, licensed and highly experienced Professional Hunters, trackers and skinners, will guide, assist and attempt to educate you every step of the way. Together, the team has guided clients armed with rifle and bow to more than 50 species of game. You will arrive as a client and you will leave as a friend, with memories that we will all treasure forever. We utilize a fleet of new, well-maintained, fully equipped 4x4 hunting and utility vehicles. Our vehicles all have radio communication to keep in contact with the camp and each other. The majority of shots are taken between 100-200 yards.
Trip duration: 3 - 14 days
Hunting season: 1 March 2019 30 November 2019
Culling hunt
Namibia
We are offering a culling hunt for Oryx and Hartebeest. We have 3 pit blinds, 15 tree stands and 3 elevated blinds securely placed that shots is no further than 20 yards. Come and experience our warm hospitality in the beautiful Namibia.
Trip duration: 5 - 8 days
Hunting season: 1 February 2019 30 November 2019
Interested in this destination? Create a subscription for Africa to get offers right to your inbox
You might also like