100 Jagden
6 Länder
9429

km
bis zum nächsten Jagdrevier
Where to hunt Genet Cat
Genet Cat is not a feline. This catlike creature, with claws that aren't fully retractable, long ringed tail, striped fur, pointed muzzle and large ears that can point to just about any direction, belongs to the family Viverrids, along with Mongoose and Civet Cat. There are many species of Genet Cat, including Cape Genet and South-African Small-Spotted Genet, Rusty-Spotted Genet, and Crested Servaline Genet. You can hunt Genet Cat in Ethiopia, Cameroon, Namibia, Zimbabwe, South Africa, and Tanzania.
Preisverteilung
Most hunters do not target a Genet Cat deliberately, but may hunt them as an opportunity arises during a safari. Trophy fees for a Genet Cat are usually in the $400-$500 range. Special night hunting packages in South Africa, that provide the best chance to harvest a Genet Cat, along with other night dwellers such as Serval and Caracal, are priced from $4,000 and up.
Erfahren Sie mehr darüber in unserer Blog-Geschichte
If Genet Cat is not a cat, are there any small felines in Africa? When most hunters think about hunting predators, they think big: Lion, Leopard and Cougar, or the more familiar species like Bobcat or Lynx. But there are a number of small creatures that call Africa home: Serval, Caracal, and African Wild Cat. Read about what they are and how to hunt them.
28 Feb 2019 Kleine Katzen. Teil II: Afrika
When to hunt Genet Cat?
There isn't a magic period when Genet Cat hunting is better than at other times. The creature is usually hunted opportunistically, in the course of a general 'plains game' hunt, or when it visits a bait laid for other animals. In many African countries the hunting season is officially open year round, but but the period from November to March is usually too wet and hot for comfortable plains game hunting.
Genet Cats are usually hunted if an opportunity presents itself in the course of a safari. If a hunter is set on harvesting a Genet Cat, perhaps the best choice is a night hunt, using night sights or artificial light. They aren't legal everywhere, but South African outfitters hold a special license for and specialize in such hunts where not only Genet Cats, but other nightly creatures including Serval and Caracal can be hunted. Genet Cats are omnivorous and feed mainly on insects and small vertebrates, but can also eat plants and fruit. Hunting over bait is also an option. Outfitters don't usually specify what species of Genet Cat are present on their territory, so hunters who are after a concrete species are advised to ask the outfitter in advance.
Warum Genet Cat jagen?
Alle Jagden (100)
Africans hunt Genet Cats both for their fur and for their meat. In fact, illegal harvest and habitat loss are the major conservation threats for Genet Cat. Hunting concessions work against these threats, by curbing poaching, and protecting wilderness from logging and conversion into farms and pastures, but most importantly, they give value to wildlife for the locals. But that only works if the species has value – that is, can be hunted. And if you try to get a Genet Cat, you'll find that this small creature will tax your hunting skills like the hardest trophy you've ever got.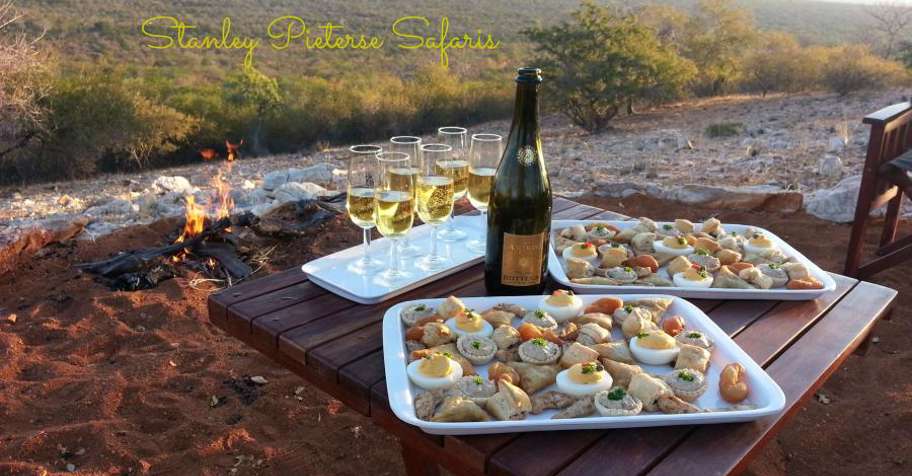 Plains Game Safari 1x1 '19
Südafrika
Our team of dedicated, licensed and highly experienced Professional Hunters, trackers and skinners, will guide, assist and attempt to educate you every step of the way. Together, the team has guided clients armed with rifle and bow to more than 50 species of game. You will arrive as a client and you will leave as a friend, with memories that we will all treasure forever. We utilize a fleet of new, well-maintained, fully equipped 4x4 hunting and utility vehicles. Our vehicles all have radio communication to keep in contact with the camp and each other. The majority of shots are taken between 100-200 yards.
Reisedauer: 3 - 14 Tage
Jagdsaison: 1 Mrz 2019 30 Nov 2019
Karoo Dream Hunt 1x1
Südafrika
The Eastern Cape boasts 6 out of 7 vegetation biomes and is the most ecologically diverse of South Africa's provinces. This diversity in turn supports a large number of plains game species; from kudu in savannah bushveld, to klipspringer in the craggy mountain peaks and bushbuck in the coastal forests. The Eastern Cape offers an unrivalled variety of hunting opportunities. The area from Uitenhage to Steytlerville is acknowledged as having the highest density of kudu in the world. Every year, 25,000 kudu are hunted in the Eastern Cape. We enjoyed a 100% success rate for kudu in 2014, 2015, 2016 and 2017. During this period 24 out of 24 hunters who had a kudu on their wish list shot a trophy kudu, some chose to hunt a second one.
Reisedauer: 3 - 14 Tage
Jagdsaison: 1 Jan 2018 31 Dez 2019
Interessiert an diesem Tier? Create a Genet Cat subscription to get offers right to your inbox