All reviews of 'Kingsview Safaris' (5)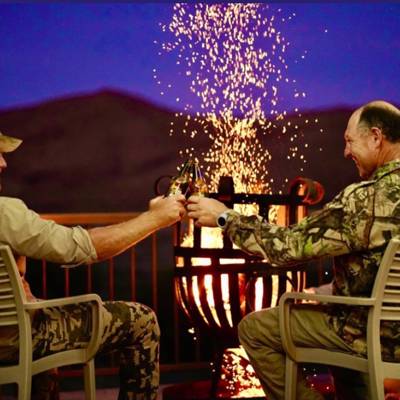 Kingsview Safaris
South Africa
9.8
Review score Based on 5 reviews
Andy
United States
10.0

of
Customized hunting for family
We were able to stay in different areas and see different parts of the eastern cape. Meals were delicious. Staff was friendly and knowledgeable.
Hard to get permits for certain animals
Kent
United States
10.0

of
Exceeds Expectations
My PH would not let me shot an average animal. If it was not to the standards that would go on his wall he would tell me to wait we could do better. I shot 9 trophy animals in 7 days of hunting. I have hunted the States and Canada and never had an outfitter take such good care of me.
The only thing I would change about my experience would be to schedule more days.
darrack
United States
10.0

of
Best decision we could have made
We took a big chance going with an Outfit we knew was in its first year, but we were beyond satisfied. Jono made us feel very comfortable as he was prompt and always ready to answer anything on all our back and forth emails. He was very honest about every thing and went out of his way to assist in every detail of the hunt and getting there. We stayed in first Class lodging, his PH was extremely knowledgeable and great to be around, This made my wife and myself much more comfortable, which in turn made me a much better shot. Jono and Justine went above and beyond in every aspect to make sure our safaris was perfect and went off without a single glich. They even hid flowers from us and for a few days to create a buquet for my wife, it was a surprise for our first anniversary. It was a great gesture. The animals we harvested were all true trophy quality, mature animals, including 2 that would make Roland Ward. All the properties we hunted were large and exceptionally beautiful with great animals. It's hard to believe we could have had a bether time any where else. Jono and Justine are wonderful people with a honest and caring approach to safaris. It always felt lile they were there for us and they worked hard to make sure everything was perfect. Do your self a favor and contact them if you are considering going to africa. You will not be disappointed.
Leaving was hard.
Brian
United States
10.0

of
Verified review
This review comes from a verified BookYourHunt purchase
Terrain
I like the different terrains that are offered here. You can hunt with the ocean and beach as a backdrop or you can go to the mountains just 30 minutes away. There are different challenges with each terrain
Verified review
This review comes from a verified BookYourHunt purchase
Excellent hunting experience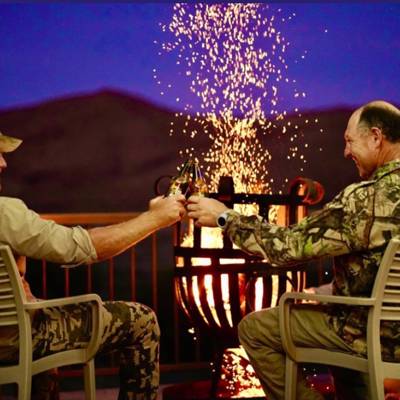 Kingsview Safaris
South Africa
9.8
Review score Based on 5 reviews
Accomodation and hospitality
9.6
Professional hunters / staff
10.0