All reviews of 'Alberta Prairie Outfitters Inc.' (8)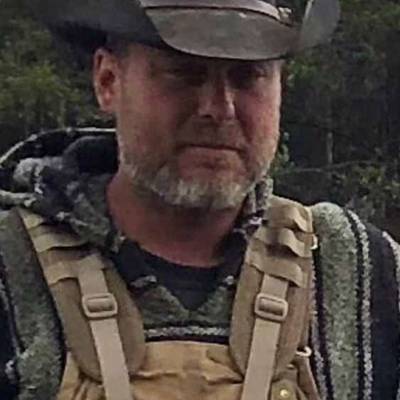 Alberta Prairie Outfitters Inc.
Canada
9.9
Review score Based on 8 reviews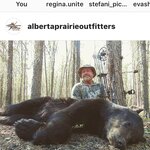 Scott
United States
10.0

of
TONS OF BEAR!!!!
I saw at least three bear every time I sat in a stand. Good food. Great sleeping and eating tents. You will not find an outfitter that's works harder to put his hunters on bear. It's up to you to make the shot. You will have opportunity or even multiple opportunities at BIG bear.
Having to leave.
Mark
United States
10.0

of
Superior Genetics In A True Wilderness
I have been on numerous black bear hunts in Canada and the USA and this hunt has some unique aspects that separates it from the rest. Starting with a flight into very remote area (which is a rare thing in itself) you arrive at a wall tent camp that gives a classic rustic feel but is actually very comfortable. Wes Schuett (outfitter) shows his attention to detail in everything he does from safety briefing, bait sites/stands, camp setup, equipment preparation/operation, trophy care/prep (professional taxidermist), to a level of woodsman-ship that is impressive. His attention to detail even includes a very impressive amount of historical information that he has compiled in notebooks for the clients to view that adds to the overall experience of hunting this beautiful wilderness. All of this leads up to the best part...old age class animals with great genetics! These bears, wolves, and moose are able to reach old age and incredible size because of little to no hunting pressure that immediately separates these critters from your regular old lodge hunt. I was on a four person hunt with one other guy that had taken numerous bears before like myself and we both killed our biggest bears on this hunt. Actually, the two first timers with us also killed bigger bears than any of our previous bears. My daughter shot a large wolf as well on this hunt. There are lots of world class bears in this area and Wes is just now getting started! He has just scratched the surface of what this vast area has to offer and this is a place where the next bear that comes out of the brush could be a tape stretching giant that are one in a million! I can also tell you that physical ability is not a problem on this hunt. You will be dropped off and picked up at the stands from side x sides and if you can climb the ladder and sit in a chair you are more than capable of this hunt. The food was also great and is prepared by a cook that knows just what hits the spot after hours in the stand. Classic hunt feel + comfortable camp ran by a knowledgeable PH + mature animals in an unspoiled environment = a hunt of a lifetime!
Josh
United States
10.0

of
The Black Bear hunt of a lifetime!
Lots of bear, but more importantly a true opportunity for old age class, monster boars. This could quite possibly be the best crew and black bear area found anywhere today.
I'm going back
Excellent camp guides and outfitter and lots of game, didn't take a bear but really looking forward to going back
NA
Awesome Black Bear Hunt!
Great opportunity to get a giant black bear in this area. This was my first black bear hunt and it was phenomenal. We had great accomodations and enjoyed every minute of this fly-in hunt.
This was the first season for this outfitter hunting this area so there were some learning curves which is expected when first getting used to the area.
Jared
United States
10.0

of
APO Offers Big Trophy Bears
Wes and his team have unearthed an incredible area of trophy caliber bears. I have been on 5 different bear hunts and this area and camp were by far the best I have hunted. In one evening I had opportunities at over 6 trophy boars. I harvested my largest bear to date on this evening and watched a huge boar take out a young cub. I saw over 10 bears In this evening with boars coming from all directions. All the baits have action night in and night out with trophy boars. One individual in our group took a wolf as well. The accommodations are great, food and camp atmosphere are awesome. I hope to book another bear hunt here in the future. The team is always pushing forward creating new bait sites which is a hunters dream to sit brand new stands. These animals have little to no hunting pressure. If you are looking for a great bear hunt, you found it.
Spring bear hunt with Wes
Remote (fly in) location of Alberta with an incredible history dating back to the late 1600s. Awesome wall tent camp complete with showers and washing machine. Equipment new and well maintained. Outstanding staff and especially the cook! Lots of bears that have had very little, if any hunting pressure. Well established baits.
Hunt was over way too soon!!
Harold
United States
10.0

of
Verified review
This review comes from a verified BookYourHunt purchase
Successful and Enjoyable Hunt
Well managed program.
A lot of down time from 8am until 2pm. Solution; Bring a good book or get your group involved with a poker game, etc.... I went solo. When I return I will bring my friends.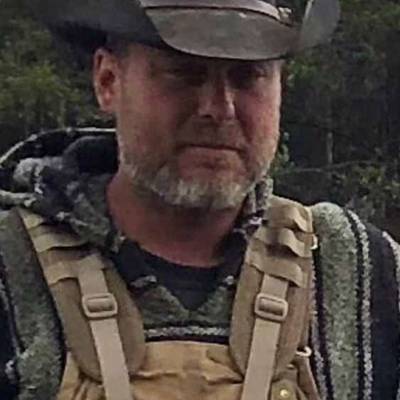 Alberta Prairie Outfitters Inc.
Canada
9.9
Review score Based on 8 reviews
Accomodation and hospitality
10.0
Professional hunters / staff
9.8