9 hunts
2 countries
6695

km
to the nearest trip
Where to hunt Reindeer
Reindeer is, for all practical purposes, the same animal as Caribou, but we prefer to use the word "Caribou" for the populations that dwell in North America, and "Reindeer" for those that inhabit Europe and Asia. Like Caribou, Reindeer are divided into woodland and tundra, the difference being in habitat and behavior rather than genetics. Most Reindeer hunts take place in Russia, although there also are hunting opportunities in other Eurupean countries that stretch into the Arctic Circle, and even Greenland (which is a part of the Kingdom of Denmark).
Price distribution
Reindeer habitat is found far away from civilization, and the biggest part of the hunt's price is travel and camping. Depending on the number of hunt days, trophies, hunters in camp and whether a helicopter transfer is required, a Reindeer hunt in Russia may cost between $2,500 and $19,000. It can be combined with a moose and wolf hunt as well.
Special offers
Learn more from our blog story
It's amazing how creatures can adapt to living in the harshest of environments. You'd never thought that something as unappetizing and unnourishing as lichen can support tens of thousands of robust and hard-going deer. Yet, here they are, all over the Northern Hemisphere: known as Reindeer in Eurasia and Caribou in North America, the Arctic deer is the source of life for many indigenous peoples, and an irresistible attraction for hunters from the developed countries.
4 Oct 2018 Caribou
When to hunt Reindeer?
Reindeer hunting seasons are usually generous, to give the local hunters a better chance to fill their larders. They may open as early as May and close as late as December. However, a trophy hunter should focus on September or October. Not only it is the best time to visit the boreal landscapes, with the weather still relatively warm but mosquitos on the way out, but in order to harvest a bull with antlers in prime shape, the hunter has to schedule the hunt in after the antlers are out of the velvet stage, but before the bulls shed them, which happens immediately after the rut.
Indigenous people of the Arctic invented many ingenious ways of Reindeer hunting, but for a modern hunter the primary way to get a Reindeer is by spot and stalk. Reindeer are not very alert, but it may not be easy to approach a large herd with thousands of eyes looking in all directions, ready to flee from any danger. The alternative method is to ambush a herd. This usually works best during migration, but even when not migrating Reindeer are always on the move, so as not to exhaust their staple food, lichen. The hunter and the guide can predict the motions of the herd, get in front of it, and wait for its arrival in an ambush. The most successful guides combine these methods and switch from one to the other according to circumstances.
Why hunt Reindeer?
Reindeer is an amazing animal well adapted to the harsh environment of the Arctic. The adaptations go beyond its beautiful thick coat that partly consists of semi-hollow hairs. Take antlers for example. Both bull and cow Reindeer carry antlers, with a unique and very individual shape combining a palm and numerous points with well developed eye guards, but the bulls drop their antlers before winter, and cows retain them until springtime (to protect their calving ground). But this is hard to say whether it's the antlers that attract people to Reindeer hunting, or the opportunity to see and live in the amazing, out-of-this-planet Reindeer habitat in the tundra and the boreal forest.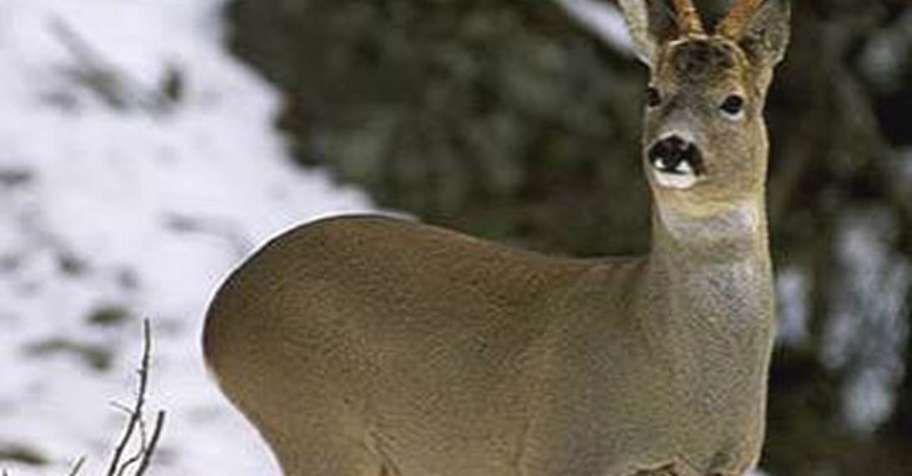 Roe Deer (Siberia, lake Baikal)
Russia
Hunting will occur with the approach, or luring males with semolina. And after a successful hunt, our chefs will prepare delicious Roe deer meat according to traditional Baikal recepies!
Trip duration: 7 - 10 days
Hunting season: 1 Sep 2020 28 Feb 2021
Price from
$

1,804
for 7 days, 1 hunter
2021 Trophy Reindeer Hunting
United States
Trophy reindeer ranging from 350 SCI to 500 SCI These hunts take place in the Aleutians from late September to early November. Hunting will be conducted from the main lodge using ATV's to get to the field and then stalking on foot for trophies. In some cases, a remote spike camp may be used depending on the location of the herd relative to the lodge. It is extremely important to note that this unique hunting adventure is only possible due to coordination with an organization that helps develop the Aleutian Islands for the benefit of the native citizens. In all cases, hunters are expected to show the native citizens and their customs respect. Each day you will go out into the field via ATV and glass for animals and once a trophy reindeer is located you will make the final stalk on foot. Hunters should be prepared for long rides on ATV's (sometimes 20-30 miles per day) over variable terrain. The stalking part of the hunt can be quite challenging or fairly easy depending on where the animal is located and what the herd is doing. The more conditioning you can do in advance of your trip the better off you will be if you end up in a scenario where a trophy animal is difficult to approach. You should come prepared to deal with high winds, heavy rain and temperatures in the 30-50 degree range. Warm clothes that can be layered according to constantly changing conditions are a must Mother Nature reigns supreme in this part of the world – you must be prepared to deal with delays and changing plans depending on the weather. Days lost to inclement weather are not refunded, nor can the hunting trip be extended – this must be clearly understood before booking. Observers are welcomed at $5,500 per hunt this includes transportation to Aleutians from Anchorage Licenses are not required for the Reindeer hunts.  These animals are privately owned by the native citizens of the islands.
Trip duration: 7 days
Hunting season: 30 Sep 2021 28 Oct 2021
Package price
$

13,500
for 7 days, 1 hunter
Reindeer (Yakutia)
Russia
Reindeer male hunt among pure wild nature of East North Siberia. Hunting distances 30-150 meters Hills, forest (taiga), rivers, rocks. Camouflage needeed: green (grass, conifer trees) - gray (rocks) - orange (faded grass)
Trip duration: 10 days
Hunting season: 15 Jul 2020 30 Sep 2021
Package price
$

6,273
for 10 days, 1 hunter
Interested in this animal? Create a subscription to get offers right to your inbox