2 hunts
2 animals
3099

km
to the nearest trip
Welcome from Bow River Guiding Company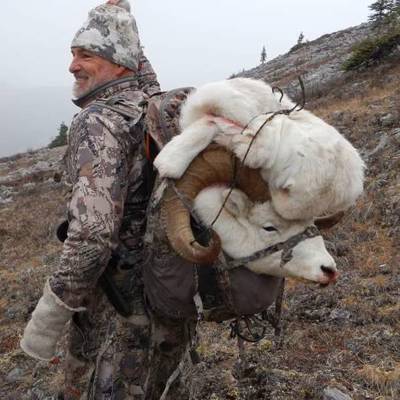 Brian Larsen - outfitter/guide, professional hunter Bow River Guiding Company
A traditional remote backcountry mountain elk hunt offered during the rut. Spectacular scenery and touring the Crown of the Continent. Combination with mountain goat is possible.
Bow River Guiding Company on map
Top hunts
Mountain Goat
Canada
The border has re-opened $8000 CAD for a seven day 1 by 1 hunt with a PH. Goats live in the mountains. That's why they are called Mountain Goats ha ha. Please be prepared for steep ascents, and what goes up must come down:) Horses may be used on some hunts.
Trip duration: 7 days
Hunting season: 3 Oct 2022 17 Oct 2022
Package price
$

8,000
for 7 days, 1 hunter
Rut Elk Hunt
Canada
THIS SPECIAL IS ONLY VALID TO CANADIAN RESIDENTS DUE TO THE BORDER CLOSURE. $10,000 CAD WILL CUSTOMIZE A COMBO HUNT, BEAR IS ALSO AVAILABLE. We offer a classic traditional horseback mountain hunt for elk, goats, and bear, within a remote non-motorized area of southeast BC. Some deer hunting is possible.
Trip duration: 7 days
Hunting season: 10 Sep 2022 10 Oct 2022
Package price
$

10,000
for 7 days, 1 hunter
Bow River Guiding Company
Interested in hunts from this outfitter? Create a subscription to get new offers right to your inbox