5 hunts
2 animals
2270

mi
to the nearest trip
Welcome from ACM Outfitters Ltd.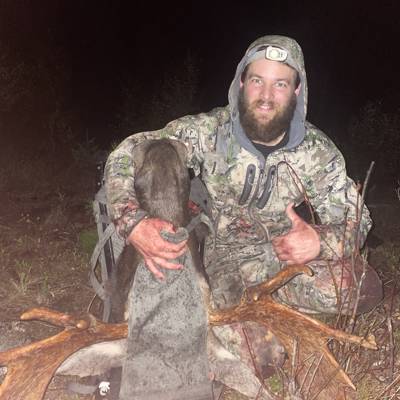 Clayton, Owner ACM Outfitters Ltd.
ACM Outfitters is a family owned company. The passion of exploring the outdoors has been passed on through four generations of hunters. Our territory is situated on 700 sq. miles of remote land with breathtaking lakes and waterfalls. Our hand-selected team of Guides are hardworking and devoted to each hunt we embark on. We restrict the number of hunts provided in our area to maintain the quality of wildlife. Be prepared for the hunting experience of a lifetime!
Territories
{{ $ctrl.territory.name }}
| | |
| --- | --- |
| Territory size: | {{ $ctrl.territory.size }} |
| Fence type: | {{ $ctrl.territory.fenceType }} |
| Languages: | {{ $ctrl.territory.languages }} |
| Species: | {{ $ctrl.territory.species.join(', ') }} |
{{ $ctrl.territory.huntsCount }}
Interested in hunts from this outfitter? Create a subscription to get new offers right to your inbox