1 hunt
1 country
2628

km
to the nearest trip
Where to hunt Central American Agouti
Central American Agouti belongs to the family of big rodents common in Central and South America, and is one of the prized quarries for subsistence hunters there. Its range stretches from Columbia and Venezuela in the south to the Yucatan Peninsula in Mexico, where some outfitters include Central American Agouti in their sport hunting packages.
Price distribution
Central American Agouti hunting involves a hunting expedition in the jungle of the Yucatan. It is the overall price of the expedition that forms the basic part of the cost. You will pay about $4,500 for a 7-day hunt. The price doesn't include shooting fees for animals, which in the case of Central American Agouti is $300.
When to hunt Central American Agouti?
Hunting in the Yucatan is conducted during the dry season, as in the wet season the mud roads present a big problem, while the animals are scattered around the jungle rather than concentrated over water sources. Bird hunters prefer the spring season, which runs from March till May, and big-game hunters the fall season, September to November, but for Central American Agouti it doesn't really matter.
Hunting methods
Local hunters usually hunt rodents like Central American Agouti by spotlighting, that is, lighting up animals at night with a powerful beam, and shooting them as they temporarily freeze in place. Sports hunters typically pursue these critters when the opportunity arises while a spot-and-stalk hunt, or hunting from a blind for species like Brocket Deer, the Yucatan White-Tailed Deer, etc.
Why hunt Central American Agouti?
The cradle of the Maya civilization, the Yucatan today is a wild and exotic place for a European, Canadian or American, full of big, brightly colored birds and small, secretive animals. Hunting has always been an important part of the Maya culture, both before Columbus and today. It is one of the rare opportunities in the modern world to walk in the shoes of the brave explorers of old, and bring back a few trophies as material reminders of the adventure.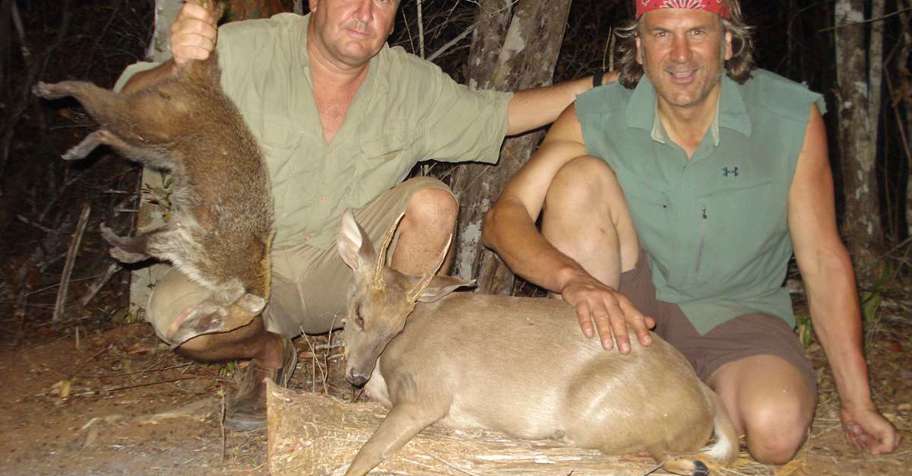 Jungle Hunt '21
Mexico
We offer you a unique hunting expedition to Mexican jungle where we take care of all the detials involving logistics, lodging, meals, guiding, transportation, etc. in order that hunting lovers from all over the world may find here the nicest place to practice their favorite sport. We can assure the best experience of enjoying your staying, the beauty of places, and the unique scenses and mysterious sounds of the jungle! Your day itinerary will be like the following: - You will wake up around 4-5:00 AM and have a light breakfast (coffee, orange juice, cereal and fruit). - After the morning hunt you will return to camp around 10-11:00 AM and have a complete breakfast, and before leaving camp for the afternoon hunt around 3-4:00 PM you will have snacks and refreshments. - You will return to camp around 7-8:00 PM for a full and relaxing dinner.
Trip duration: 7 - 14 days
Hunting season: 15 Mar 2021 31 May 2021
Interested in this animal? Create a subscription to get offers right to your inbox