Red Stag Hunting New Zealand
Package price
Package price
$
12,635
$

13,300
for 4 days, 1 hunter, 1 guest,
with

Red deer

included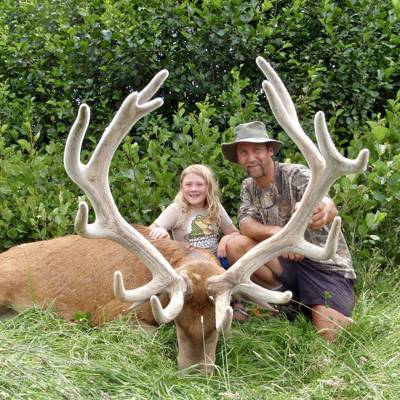 Jim - Outfitter/Guide New Zealand

Response rate: 86 %

Response time: within a week
More about us
Our company was established in 2000 and operates in 4 territories.
We invite you to join us on a high quality, big game hunting safari in New Zealand. We are situated in the Fairlie basin near the world famous Mt Cook national park.
Experience professionally guided high quality safaris on our large private high country stations, home to game animals that have populated the river valleys and mountain tops since their introduction in the mid 1800's. Our personalised hunts cater for single hunters, families or small groups of all ages and abilities staying at our hunting lodge or private ranch cabins.
We give you a choice of experiencing hunting high quality, wild free ranging animals in their natural environment, or combine the best of both experiences on our private fair chase estate. Based from our own luxury All Seasons lodge our hunting properties are all within 35 mins in the South Island, including being home to the main population of Tahr, Fallow Deer and Wallaby in New Zealand right on our door step. If preferred we can also stay in private cabins on the properties. We have the most diverse range of privately owned, free range wilderness areas in New Zealand. Also with our own lease properties in the North Island for Sambar, Sika, and Rusa Stag. And during the dry season we can personally guide on genuine wild , free ranging Water Buffalo, Banteng, Ox and Boar in Australia without fences..
If your looking for genuine high quality hunting adventures with a full time professional outfitter we would love to discuss any questions you may have. Long time members, supporters and exhibitors of Dallas Safari Club, S.C.I, Wild Sheep, NWTF, and full time professional member of New Zealand Professional Hunting Guides Association.
Membership of associations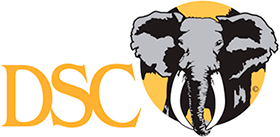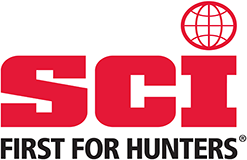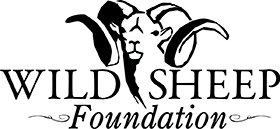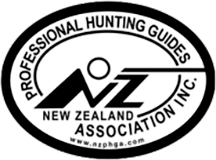 About this hunt
We offer this professionally guided high quality package to start the 2024 season off for one hunter and non hunter to go after a huge 410-450 class trophy Red Stag. This fair chase hunt will have you stalking and glassing over some of the highest high quality Red stag in the world guaranteed on private land. This hunt will suit those who are looking for a high quality experience and value the hunt as much as the trophy. You will be looking for the oldest and biggest Stag you can find in that class, with the quality of these deer second to none in the world. Included are trophy fees, All Seasons lodge accommodation for 1 hunter and non hunter with meals and beverages, professional hunting guide, trophy prep, transportation. Hunt can be upgraded, additional game and additional days and members can join the party. Quality hunts over high turn overs hunts.
Guided Disabled friendly (Regular trip)
Rifle Hunting Stalking Muzzleloader
Hunting season: 18 Feb 2024 - 10 Aug 2024
Best time for hunting: 25 Feb 2024 - 30 Apr 2024
Success rate
We are 100% successful on this hunt.
Where you will hunt
Territory
We operate exclusively on private High country properties for free range Red Stag, Bull Tahr, Fallow Buck, and Alpine Chamois all within 15-40 mins of our purpose built hunting lodge.
Fence type: Not fenced
Territory size: 50 000Ha
Languages spoken by staff: English
Operating since: 2000 year
Structure by elevation
Plains: 10%
Hills: 40%
Mountains: 50%
Structure by landscape
Fields/Bush: 25%
Forest: 30%
Agricultural lands: 45%
Entertainment services
Excursions Fishing Shooting range Hot pools, Scenic flights, Hiking trails, shopping, cultural Tours, gift shopping, restaurants, cafes, massage,
Where you will stay
All Season Hunting and Fishing Lodge
Our own private luxury All seasons lodge caters for 1-5 hunters and non-hunters all with ensuite. With plenty of room, both indoor and outdoor, this is a great place to enjoy your evenings with an outside fire place, Wifi, TV`s, cell service, laundry, with great 3 course meals and beverages. Also within 30 minutes of the hunting areas and non-hunting activities this is one of the premier purpose built lodges in the area all on 20 acres of farm land. Only 7 minutes to the nearest town, 30 mins to Timaru airport and town or Ocean will be experienced first hand personalised service.
Facilities: Wi-Fi TV Internet Bathroom In-suite shower Fridge Laundry Safe Mobile network coverage Electricity Sauna Swimming Pool Wine tasting Horse riding
How to get there
Navigation guidelines
Flights can be into Timaru or Christchurch Airports in the central South Island of New Zealand. From there we will meet you and take you back to our Hunting lodge to get settled and start the hunt. Alternatively some clients wish to hire a car for non hunters. Drive time from Timaru airport is 30mins, Christchurch 2.5 hrs, Queenstown 3 hrs.
Nearest airport: Timaru
Distance from airport: 30km
Transfer from airport: Yes
Transfer from railway: No
Other information
Gun rental: Yes
Vaccination required: No
Terms
Price Includes
Accommodation
Transport on territory
Transfer from/to airport
Guiding by PH
Field trophy preparation
Trophy measurement
Hunting license
Gun rental
Breakfast
Lunch
Dinner
Laundry
Snacks
Beverages/soft drinks
Alcoholic drinks
Cancellation
Tour can be postponed to available dates on the same year or follow year, no refund on deposit.
Price DOES NOT include
Tips
Ammunition
Gun permits
Insurance
Wounding
All game wounded, lost or unrecovered are to be paid in full.
Price Includes
Accommodation
Transport on territory
Transfer from/to airport
Guiding by PH
Field trophy preparation
Trophy measurement
Hunting license
Gun rental
Breakfast
Lunch
Dinner
Laundry
Snacks
Beverages/soft drinks
Alcoholic drinks
Price DOES NOT include
Tips
Ammunition
Gun permits
Insurance
Cancellation
Tour can be postponed to available dates on the same year or follow year, no refund on deposit.
Wounding
All game wounded, lost or unrecovered are to be paid in full.
Payment
Deposit
25% based on trip price
Deposit deadline: 7 days after booking
Final payment
Paid Onsite
Payment options provided by outfitter:
Reviews (3)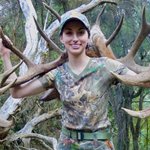 Verified review
This review comes from a verified BookYourHunt purchase
5 Apr 2020
Hunt of a Lifetime
With so many options in New Zealand, it can be hard to decide which outfitter to go with. Luckily, I've done this research for you. If you're looking for top-notch accommodations, even better food and drinks, 100% success on high-scoring free-range animals, excellent trophy care, and the absolute best company you could ever hope for in a hunting camp, look no further; This is the place for you. Worried about traveling with a firearm? Don't be, there's a safe full of quality rifles waiting for you at the lodge, all with suppressors for your shooting pleasure. It won't take long for you to feel at home in the All Seasons Lodge; you might even find that the incredible animals you harvest become secondary to the friendships you make there. I'm a 20-year-old full-time college student with a part-time job. This was a hunt that I spent years thinking I could never pull off, especially having never been on an international hunt before. I had no idea what to do, but I didn't have to know what to do. From the moment I contacted Jim, only four months in advance of when I wanted to hunt, there wasn't a question I couldn't have answered within hours. I made the 9,000 mile trip with no issue, and returned home with 100 pounds of premium venison from my harvests just as easily with absolutely no prior experience. I couldn't have done it without the guidance I got. Better than this, they welcomed my mom (a lifetime non-hunter) into camp as well. She had so much fun watching my hunt that she decided to pick up a rifle herself. In 30 years, my dad was not able to get my mom to shoot an animal; but there, she dropped two in a single day. I can't explain the feeling of being with her in such an amazing place as she harvested her first animals, and I'm so grateful for how well she was treated as an inexperienced hunter. So if you're concerned that you're not capable of hunting New Zealand, stop it. There is not a person alive who wouldn't find success and adventure there. Whether you're a man, woman, first-time hunter, first-time international hunter, or a seasoned veteran with a trophy room the size of Texas, you'll thrive there. Explore the other options all you want, but good luck finding a better place with better animals and better people; it doesn't exist! Book your hunt and watch the hunt of your dreams become reality.
Having to leave.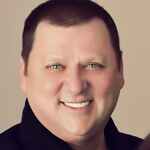 Can't go wrong
No one will work harder to make sure everything is in order before, during, and after your hunt. He is great with people, cares about his clients, and easy to work with. Your trophies will be to you as soon as possible and he knows how important that is to most of his clients. Combine a great hunter with a customer service expert and you have Jim. If something would go wrong with a hunt, it would not be because Jim didn't do his preparation and it would be out of his control. In summary: He's good at what he does and is a pro! Of course none of the Australian Banteng/Buff hunts are a South African-type, lodge hunt or even a Southern Africa safari camp hunt, but it's as close as possible. You're in "The Bush" on Aboriginal land and all safari companies/outfitters are under their rules (I.E. no lodges and such allowed). Some spouses might not like it, but others will love it of course. If one hunts much around the world, part of what you enjoy is seeing new cultures, geography, and such. Australia will be another unique one for sure. I HIGHLY recommend taking advantage of other opportunities Australia has to offer and Jim may be able to facilitate that for you. There's good off-shore fishing, the Great Barrier Reef, as examples. If the hunter or part of his/her group like the city life, some of the highest rated cities in the world are in Australia as you are aware and will probably feel welcome in all of them even though each of them are pretty unique to each other. Mike Nicholas
You may not want to go through the hassle of dealing with Australia's strict firearm/ammunition restrictions; just rent/use Jim's. Nothing else a hassle or concern.
Verified review
This review comes from a verified BookYourHunt purchase
27 May 2019
Hunt of a lifetime
The hunting was fantastic.the people were friendly and extremely professional.the food and accommodations were excellent.it was the hunt of a lifetime
Having to leave
Interested in this hunt? Create a subscription to get offers with the same destination and species
{{ onboarding.step }}
/{{ onboarding.stepsCount }}
{{ onboarding.title }}
{{ onboarding.text }}